See How Golf Superstar Rory McIlroy and His Wife Erica Announced the Birth of Their Daughter
On Thursday, September 3, 2020, Rory McIlroy took to social media to announce the birth of his first child. He revealed in the post that his daughter was born last month.
Rory McIlroy, the professional golfer, shared the wonderful news that he and his wife, Erica Stoll, had welcomed their baby girl on August 31, 2020. The star revealed the child's name was Poppy Kennedy McIlroy and she was born at 12:15 p.m.
The athlete also gushed over his baby girl writing: "She is the absolute love of our lives." He also stated how the little girl and his wife were doing well after the birth.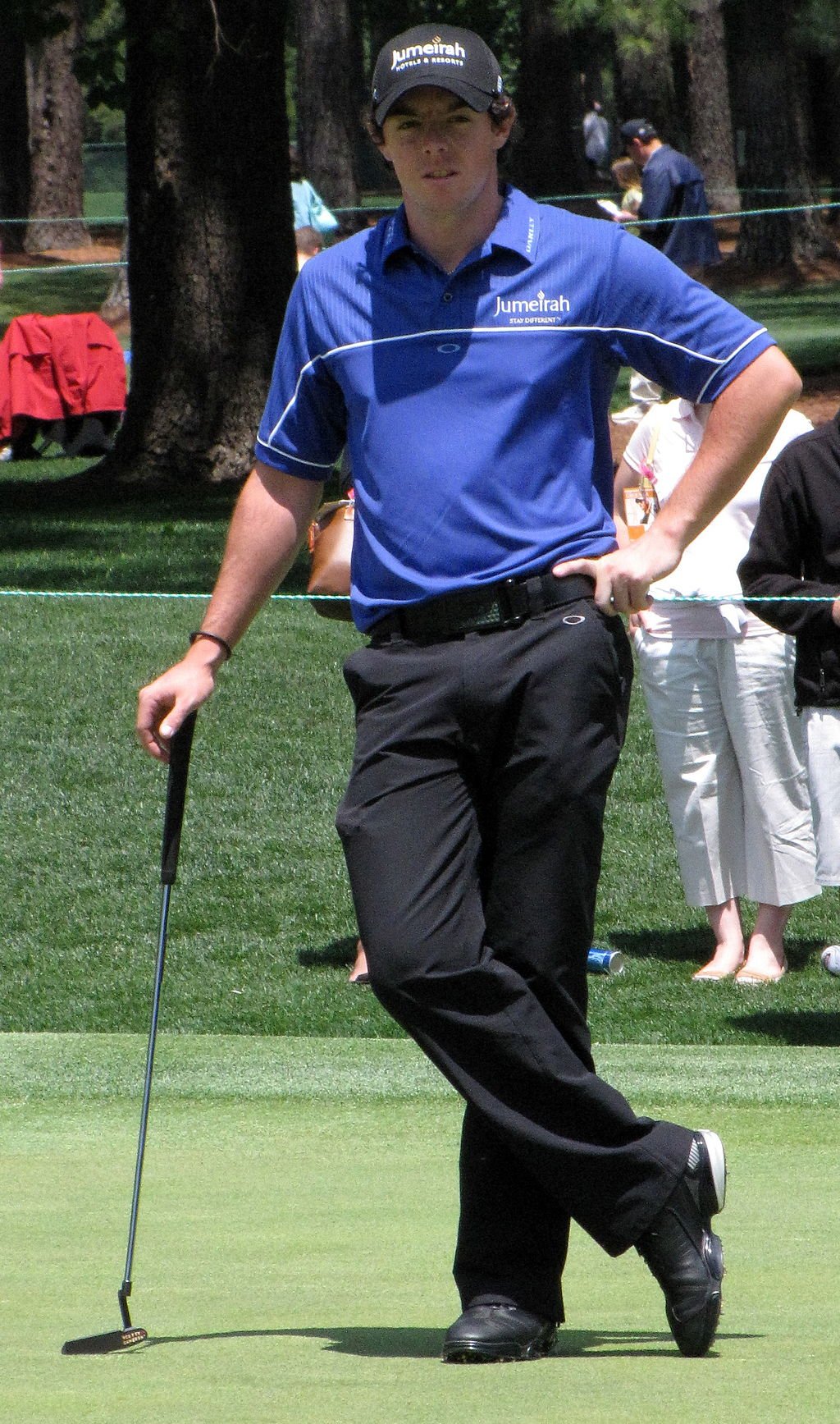 THANKING MEDICAL STAFF
Rory ended his post by thanking Dr. Sasha Melendy and the rest of the medical staff at Jupiter Medical Center for caring for his family well. In his post, he included a black-and-white photo of his hand holding baby Poppy's tiny one.
The 18-time PGA Tour winner and his wife were married on April 22, 2017. They tied the knot in a romantic ceremony at the Ashford Castle, County Mayo in Cong, Ireland, that was built in the 13th century.
THEIR HONEYMOON
The couple spent the evening together in a suite at the castle for around $4,200 a night. The venue was allegedly locked down for four days.
HOW THEY MET
The couple met when Stoll was working for the PGA Tour in 2012 and became friends before they started dating in 2014 towards the end of summer. In 2014, Rory was also engaged to tennis player Caroline Wozniacki before he set his sights on Stoll.
RORY'S STARDOM
By the age of 22, Poppy's father was the youngest player to earn $1 million on the European Tour. He was also the youngest golf player to earn $10 million on the PGA Tour in 2012.
MOST MARKETABLE ATHLETE
The following year, "SportsPro" named him the "third most marketable athlete in the world." Rory's estimated net worth for 2020 is $150 million.
SOME OF HIS WINNINGS
He's won over $50 million in PGA and European Tours. Plus this weekend he could win another $15 million at the Tour Championship.