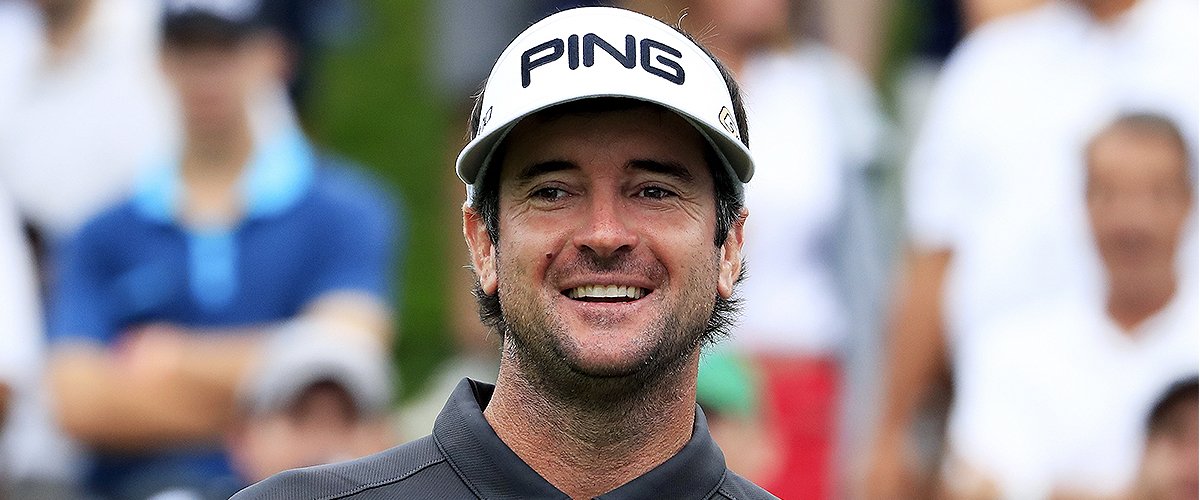 Getty Images
Bubba Watson Adopted Kids after 3 Rejections from Birth Moms — Meet the Golf Star's Family
Professional golfer Bubba Watson is married to his wife, Angie Watson, and they have adopted two kids, Caleb and Dakota, due to medical issues.
Bubba Watson, a two-time Masters Tournament champion, met his wife, Angie, at the University of Georgia, where he was on the golf team, and she was on the women's basketball team.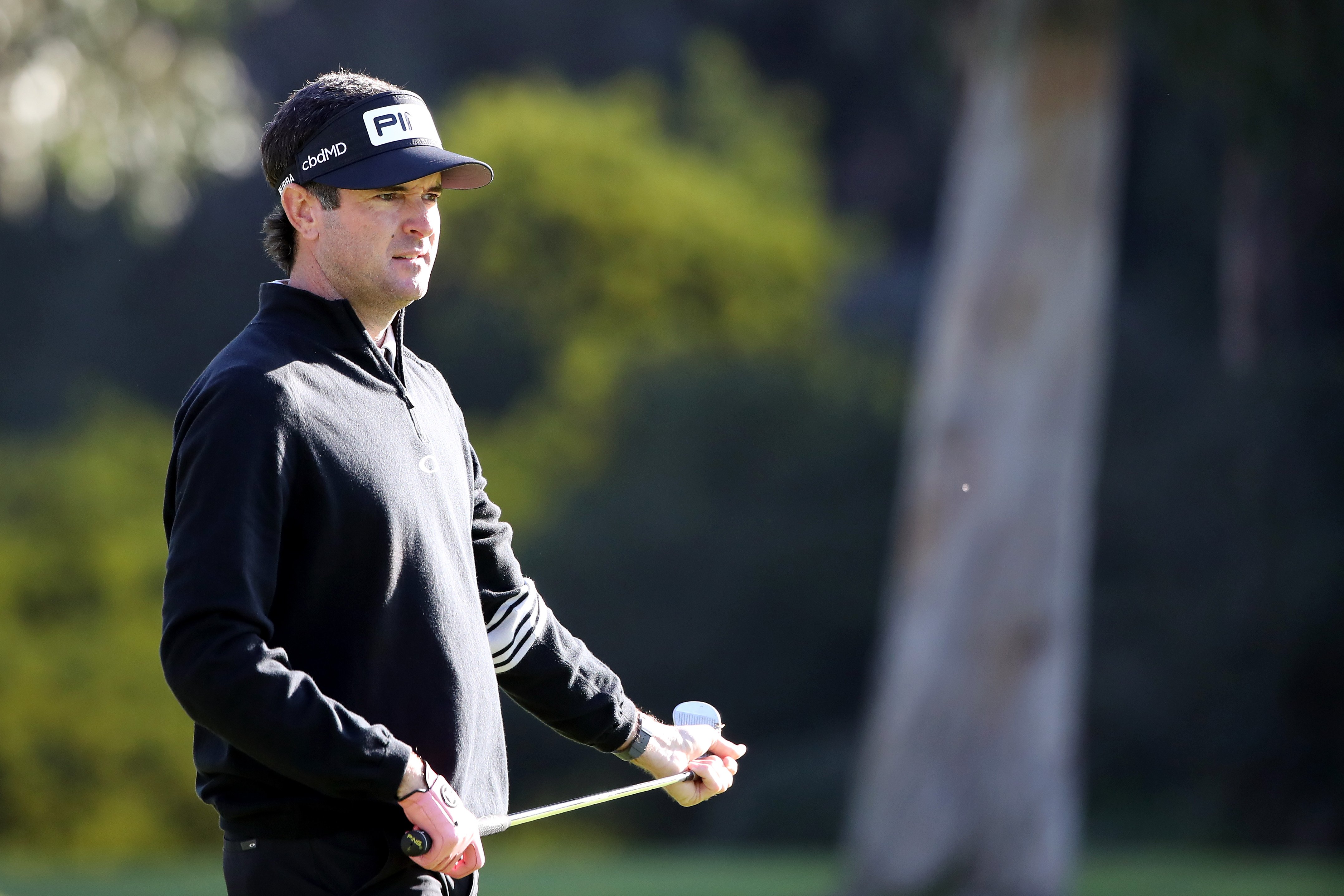 Bubba Watson of the United States reacts to a shot on the 13th hole during the first round of the Genesis Invitational on February 13, 2020 | Photo: Getty Images
Angie wasted no time telling her boyfriend at the time, Bubba, that she was unable to have children, and if they intended to stay together, he had to know.
They tied the knot in September 2004 and soon realized that they were ready to have kids. Since they were unable to have a child naturally, they decided that they wanted to adopt.
MEET BUBBA'S WIFE, ANGIE WATSON
Angie was born in Canada and had a successful career as a basketball player. She played for the University of Georgia from 1996 to 1999, after which she played with the Canadian National Olympic Team and represented Canada at the 2000 Australia Summer Olympics.
She also played professionally in Italy. Sadly, Angie's career came to a sudden halt when she dislocated her left kneecap and suffered a tear to the medial collateral ligament. The six-feet and four-inch 42-year-old had to take a step back from her career before it even fully began.
BUBBA AND ANGIE'S ADOPTION JOURNEY
After they began the emotional journey of searching for children to adopt, they soon realized that the process was not an easy feat. The first few years of searching were filled with doubts and a few disappointments.
The first three birth mothers that they met with did not choose them, and they had started to lose hope after the third. It wasn't until a few weeks shy of his competition, the famous Masters in Augusta, Georgia, that the story changed.
They received a call on March 22, 2012, and it was excellent news — they had been approved as parents to a month-old boy. Bubba opened up about the disappointments that he and his wife had. He said:
"The adoption, wanting a child, wanting to be a parent, wanting to be a dad, it's one thing but when your wife is crying — why not me? Why can't I have my own child? It's another thing."
Angie had been unhappy. She wondered why the birth mothers they had met had said no and why they thought she would not be a good mother. They credited their faith for helping them through the entire process and said that God's timing was perfect.
The day after they received the call, they wasted no time deciding and made the trip to South Florida to pick up their little boy. They named him Caleb.
Two years later, they adopted a new addition to their happy family, a beautiful baby girl named Dakota. In February, the Watsons celebrated Caleb's eighth birthday, and the proud father took to Instagram to share a lovely photo.
HOW THE ADOPTION JOURNEY CHANGED THEM
Many years after they adopted Dakota, the couple decided to do something that would help other people considering adoption or those that were already going through the process. They partnered with Jockey, a clothing company, for its "Show 'Em What's Underneath" campaign.
The campaign aimed at highlighting inspiring stories from different people to give hope to other people going through the same situation. They understood the heartache that came with the tedious process of adoption. Angie said:
"It's just about how we can help — same thing with this campaign is about helping adopting families. People adopting, what comes with it and what comes after it."
She added that whenever she and her husband looked back, they knew that God had picked out those two perfect children for their family.
They were also happy that they were getting the chance to be resourceful and available for other families that were unsure about making the decision to adopt, or those who already had and now had no idea what to do next.
BUBBA'S FATHER AND HIS CAREER
Many years before Bubba became a professional, Molly Watson, his mother, saw that he was gifted when she saw the spot he put his tee shot and immediately knew that golf was his game.
His father, Gerry Watson, had other plans. Although he played golf on the weekends, he had dreamt of his son going on to play baseball and becoming the best the world had ever seen. He wasn't against golf; it just wasn't what he had planned. Bubba revealed:
"Dad's favorite team was the Yankees. It wasn't anything bad about golf as a sport. He just had a dream that I would play baseball — and I played it, I was good at it."
When he got to high school, his father gave him an ultimatum. He had to choose between golf and baseball, and he chose golf. Gerry was upset but came around to the reality that his son was amazing at the sport.
The support from his parents and sister gradually began to grow and spurred him even more to greatness. In 2018, the 41-year-old joined the list of the top twenty-five earners in PGA Tour history as his career earnings on Tour surpassed $40 million.
All the fame and success meant little to the sportsman. To Bubba Watson, his family and kids were all that mattered.
Please fill in your e-mail so we can share with you our top stories!