Ken Jennings Joins the Production Team for 'Jeopardy!' as the Show Announces Fall Premiere
Former contestant Ken Jennings is set to join the production team for "Jeopardy!" as the show announces its premiere date. He will also present some categories in the new season.
Months after earning the title of "Jeopardy!" G.O.A.T., former contestant Ken Jennings is returning to the show, but this time, he takes a behind-the-scenes role. The great news was shared via a Twitter clip yesterday as the show announced its premiere date for season 37.
The video began with host Alex Trebek telling fans that the show made new changes before introducing Jennings as the newest member of their production team.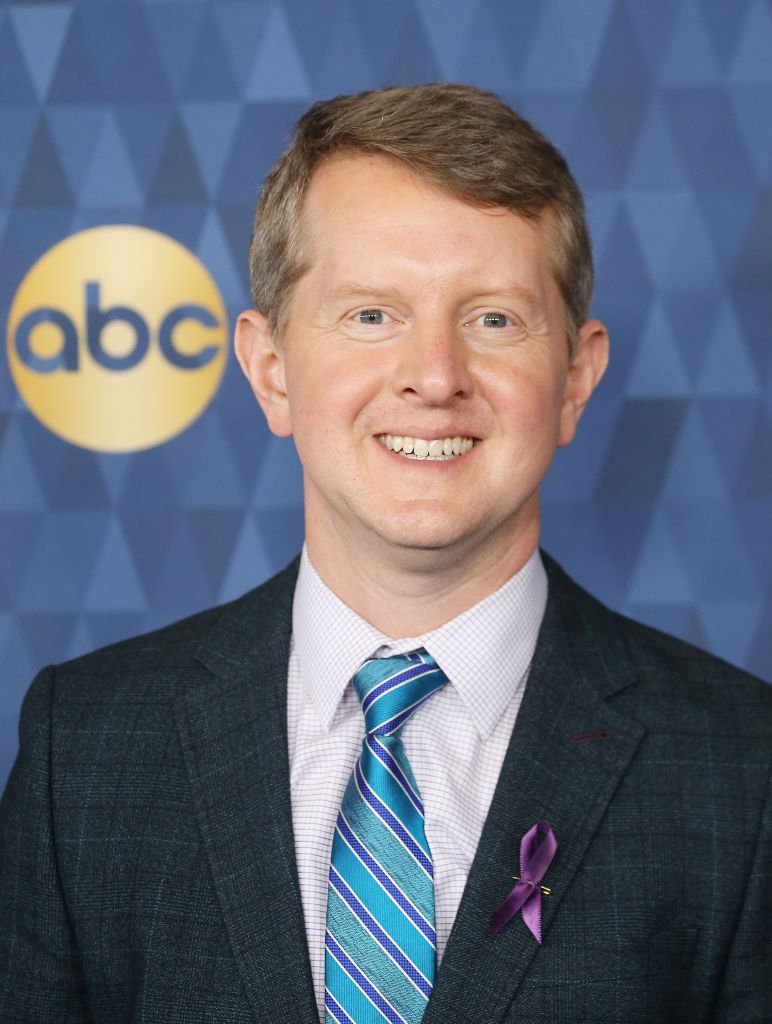 Jennings will also be involved in presenting some categories. However, Trebek was quick to allay fans' fears by assuring them he remains the host of the famous game show.
Jennings bagged the title of "Jeopardy!" G.O.A.T in January, defeating former players James Holzhauer and Brad Rutter.
"Jeopardy!" is returning for its 37th season, with greater social distance between Alex Trebek and the contestants, and a new role for all-time great contestant Ken Jennings. https://t.co/aXHG8ykKc4

— ABC News (@ABC) September 3, 2020
Jennings will join the show as a consultant producer and serve as a subtle ambassador while also presenting his own special video categories. The 46-year-old confirmed his new appointment in a statement to Entertainment Weekly saying:
"Though I've played my last round of Jeopardy! as a contestant, I'm delighted to have the opportunity to remain involved with my favorite show."
Jennings first appeared on the show in 2004, taking home $2.5 million after winning 74 games. Since then, he has returned several times, giving fans a treat.
After halting production in March due to COVID-19 instructions, the beloved game show finally resumed filming but had to change its premiere date to fall. While it was on a break, the show aired re-reruns of its early episodes and tournaments over the years.
#Jeopardy37 starts September 14 with some exciting changes!

Mic check, one, two. Can you hear us, @KenJennings? pic.twitter.com/ojO2By0AeH

— Jeopardy! (@Jeopardy) September 3, 2020
They were re-adjusting their studio's look to implement safety guidelines of social distancing. Host Trebek spoke about the show's resumption in a statement that read:
"I feel good, and I feel excited because once again, Jeopardy! has demonstrated that it's at the forefront of television programming."
Champion Ken Jennings has been recruited as a consulting producer this season.https://t.co/7htPl5e7A4

— USA TODAY (@USATODAY) September 4, 2020
He also noted that "Jeopardy!" was the first game show to resume airing amid the pandemic. According to reports, the shows set will have more space between the three contestants, and of course, between them and Trebek.
Fans may recall that Jennings bagged the title of "Jeopardy!" G.O.A.T in January, defeating former players James Holzhauer and Brad Rutter. His victory brought his total "Jeopardy" winnings to a total of $4,370,000, making him the player with the longest winning streak.