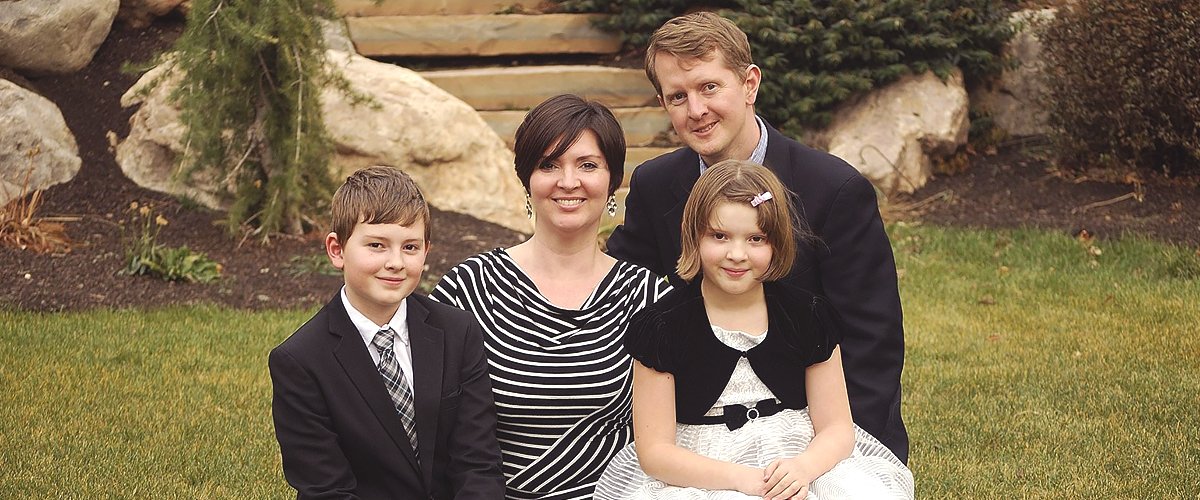 facebook.com/Myrna Hurst Boam
Meet 'Jeopardy!: GOAT' Winner Ken Jennings' Beautiful Wife Mindy and Their Two Kids
Game show contestant and author Ken Jennings made his spectacular rise to fame and affluence on "Jeopardy," all the while having the support of one woman, his wife of two decades, Mindy Jennings.
"Jeopardy" Greatest of All Time contestant, Ken Jennings made his mark on the professional game show, with a record of the longest winning streak in history.
The game show contestant, famed for his winning records, has a family, with a beautiful wife who has stood by him every step of the way, as his success drive.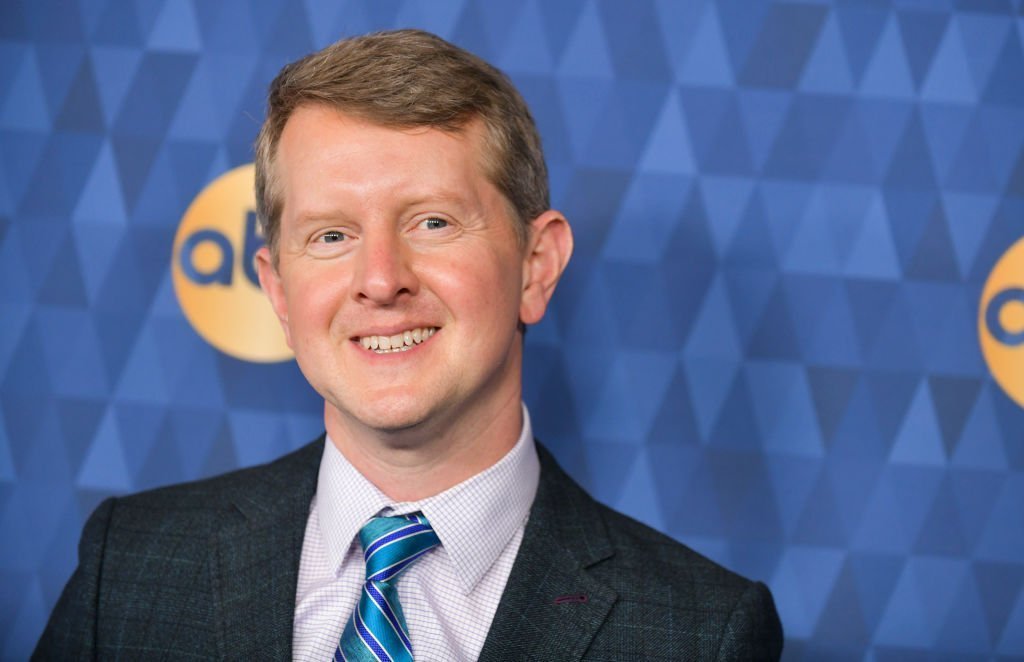 Ken Jennings at the ABC Television's Winter Press Tour 2020 on January 08, 2020. | Photo: Getty Images
KEN'S PERSONAL LIFE
The second highest-earning "Jeopardy!" contestant was born on May 23, 1974, in Washington, but later moved to South Korea, where he spent eleven years, and then to Singapore for four years.
The 45-year-old developed an interest in the game show while growing up, taking out time to watch the show every time it aired.
He attended the University of Washington briefly before transferring to Brigham Young University, where he met his soulmate and mother of his kids. Together, the family of four live in their Seatle Metropolitan home.
MEET KEN JENNINGS' WIFE
Mindy Boam Jennings is an alumnus of Brigham University, where she attended alongside her then-boyfriend, Ken. The two met in college and became sweethearts. According to the BYU alum, it took her husband nine months to ask her out after their meeting.
In 2000, they both graduated from university and got married that same year. Following Mindy Boam Jennings' graduation from BYU, with a degree in theatre, the game show contestant's wife got a job as a preschool teacher.
The pair have sustained their marriage happily for almost two decades, and are parents to two beautiful children. Their son, Dylan Jennings was born in 2002, while they welcomed daughter, Caitlin, in 2006.
The author has been known to refer to his wife in several of his write-ups, recalling their conversations, as well as parenting anecdotes.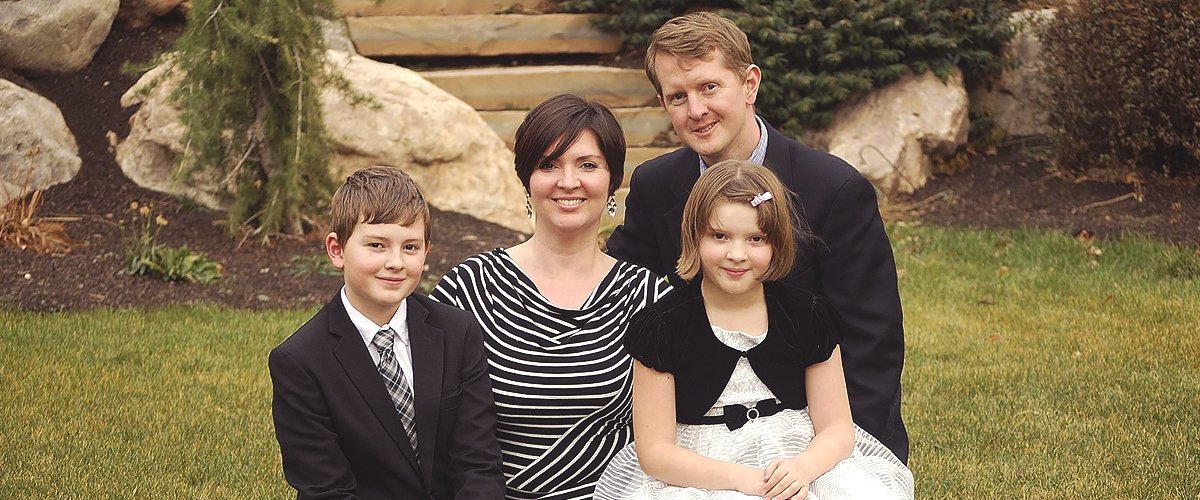 "Jeopardy!" all time star, Ken Jennings, his wife, Mindy Boam Jennings and their kids | Photo: facebook.com/Myrna Hurst Boam
ABOUT KEN'S LIFE AND CAREER
The "Jeopardy!" winner, who majored in English and Computer Science during his college years, went on to land a job as a software engineer for a Salt Lake City healthcare staffing company.
While working at the company, he got a call informing him that his contestant audition for "Jeopardy" was successful and that he was expected to contest that June.
The legend bagged a win on his first game in 2004, unseating two-time returning champion, Jerry Harvey on the 20th episode. Following a recent rule change permitting winning contestants to return as long as they remained undefeated, the game show star made his return on the 21st episode as well, also emerging champion.
For six months and 74 games, the self-acclaimed professional know-it-all remained undefeated, making him the holder of the longest "Jeopardy!" winning streak in history.
The icon lost his 75th game to "Jeopardy!" contestant, Nancy Zerg, bringing an end to his winning streak.
Ken Jennings' "Jeopardy!" winnings total of $4,522,700 was the highest sum earned by a contestant until it was surpassed by Brad Rutter, after his defeat of the 45-year-old at the finals of the "Jeopardy! Ultimate Tournament Of Champions."
Outside his stint on Jeopardy, Ken Jennings appeared on other game shows, including GSNs "Grand Slam," winning the tournament with a $100,000 victory and becoming Grand Slam champion.
CURRENT ACCOMPLISHMENTS
Ken Jennings' "Jeopardy!" wins has undeniably set him among legends. However, since his streak ended, the star has embraced other career paths like blogging and writing books. Some of his bestsellers include, "Ken Jennings Trivia Almanac," "Brainiac," "Maphead," "Junior Genius Guide," and "Because I Said So."
KEN JENNINGS' VICTORY IN "JEOPARDY! GOAT"
Last November, it was announced that the three all-time "Jeopardy!" legends, Ken, Brad Rutter, and James Holzhauer, who held major records in the tournament, would return for a special episode of the game show to decide who was indeed the greatest among the three contenders.
The deciding tournament held on January 7, 2020, with the legendary 74-time winning streak holder emerging the winner.
Following his big win, the champion revealed he got the jitters right before the game and attempted to quit but for the persistence of the show anchors, and his resolve to have fun on the podium no matter the outcome. Speaking on his feelings, he explained:
"I was 15-years on from a 74-game win streak. I can kind of feel that I'm no longer as sharp as I used to be. And clearly, James is."
The other contestant, as well as the show moderator, Alex Trebek also admitted their shock over Ken Jennings winning at the greatest of all time contest.
Thanks to this single victory, Ken would go down in history as the greatest game show contestant.
Please fill in your e-mail so we can share with you our top stories!