Todd Chrisley's Mother Nanny Faye Reveals Her Lavish Christmas List in Hilarious Episode Teaser
On a sneak peek of a Christmas episode of "Chrisley Knows Best," Nanny Faye Chrisley revealed all the luxury and expensive items she had on her wish list.
Nanny Gaye Chrisley, 76, sure knows exactly what she wants for Christmas. On an August 2020, sneak peek of the "Chrisley Knows Best" reality show, Faye rattled off all the luxury items she had on her Christmas list.
In the short clip, Faye was seen dressed up in a Santa Claus hat as she came into the family's kitchen. Chase Chrisley, her grandson, teased her by asking if she was interviewing for Santa's job.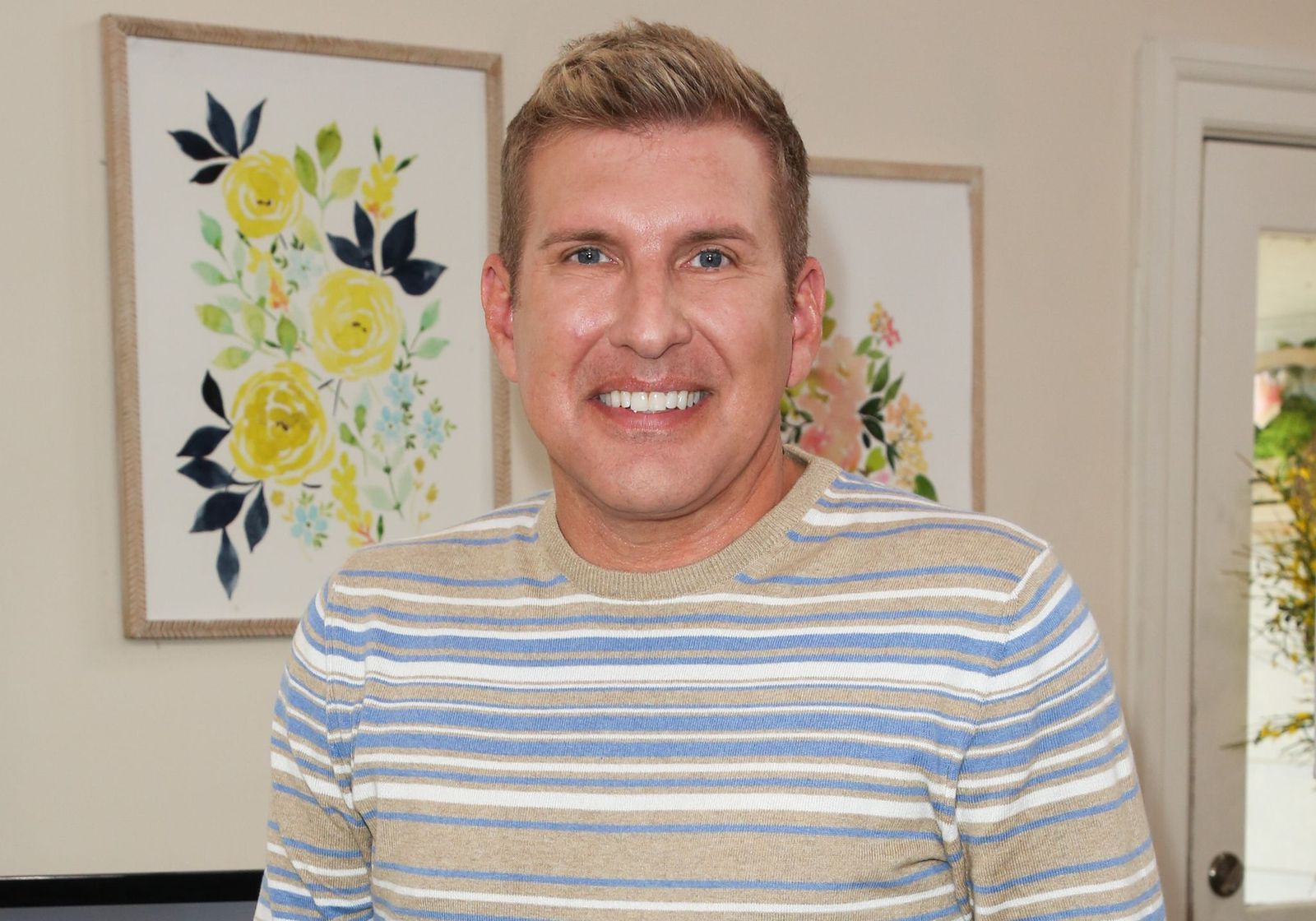 FAYE'S CHRISTMAS LIST
Faye, who was also wearing fluffy white gloves and holding a Christmas sock, confessed how Christmas was her favorite time of the year. In preparation, the reality star had already written her desired gifts.
Faye has very expensive tastes, even Santa will be shocked.
Reading them off her list, the television personality revealed that she wanted, a leather Gucci handbag, a whole Louis Vuitton luggage set, and a new Mercedes Benz. Todd Chrisley tried to discourage his mother as he wasn't pleased with her list.
DISCOURAGING FAYE
The family patriarch chipped in insisting Faye had forgotten where she came from but she corrected him stating: "No, I know where I am now." Continuing with the list, she also revealed she wanted a gold and diamond Cartier watch and a black Prada handbag.
Her daughter-in-law, Julie Chrisley, and granddaughter, Savannah Chrisley could be seen laughing as the scene plays out. When Faye is done, Todd sarcastically notes:
"You know mama I am so glad that you remembered what the Christmas spirit is all about."
FAYE IS ALREADY THANKFUL
His mother mocked him by stating how thankful she was and that she was going to be more grateful on Christmas morning. The clip fades off as the family laughs together at her quip.
September 2, 2020, happened to be Faye's birthday so maybe she got some of the items on her Christmas list. However, what she did get was a tribute by Savannah and Chase.
NANNY'S BIRTHDAY
The two grandchildren took to their respective social media accounts and celebrated their grandmother wishing her a happy birthday. The siblings also included several images and videos of Faye in their posts.
Faye and Chase often get together to plot against Todd and that's exactly what they did on an episode that aired on August 13, 2020. The duo tried to get the family patriarch to help out Faye's singing group, the Sexy Pitches.
ROPING TODD IN
Chase intentionally sang badly and his father overheard him. Then he and Faye tried convincing Todd to take his place and he felt bad and did it after some coercion.
THE JIG IS UP
However, when the group was about to sing "Infinite Love," the family patriarch revealed he knew what his mother and son had done. At least Todd wasn't fooled by the act.
"Chrisley Knows Best" airs on Thursdays at 9 p.m. on USA Network.