Dwyane Wade's Transgender Daughter Zaya Shows off a Long White Wig as She Poses Wearing Glasses
Former basketball player Dwyane Wade's 13-year-old transgender daughter, Zaya recently stopped for a quick selfie showing off a bright smile.
Actress Gabrielle Union's husband, Dwyane Wade's 13-year-old daughter, Zaya, bared her pearly whites for a cute snap recently posted on her Instagram. Captioning her beautiful photo, Zaya wrote:
"Wake up and smell the ?"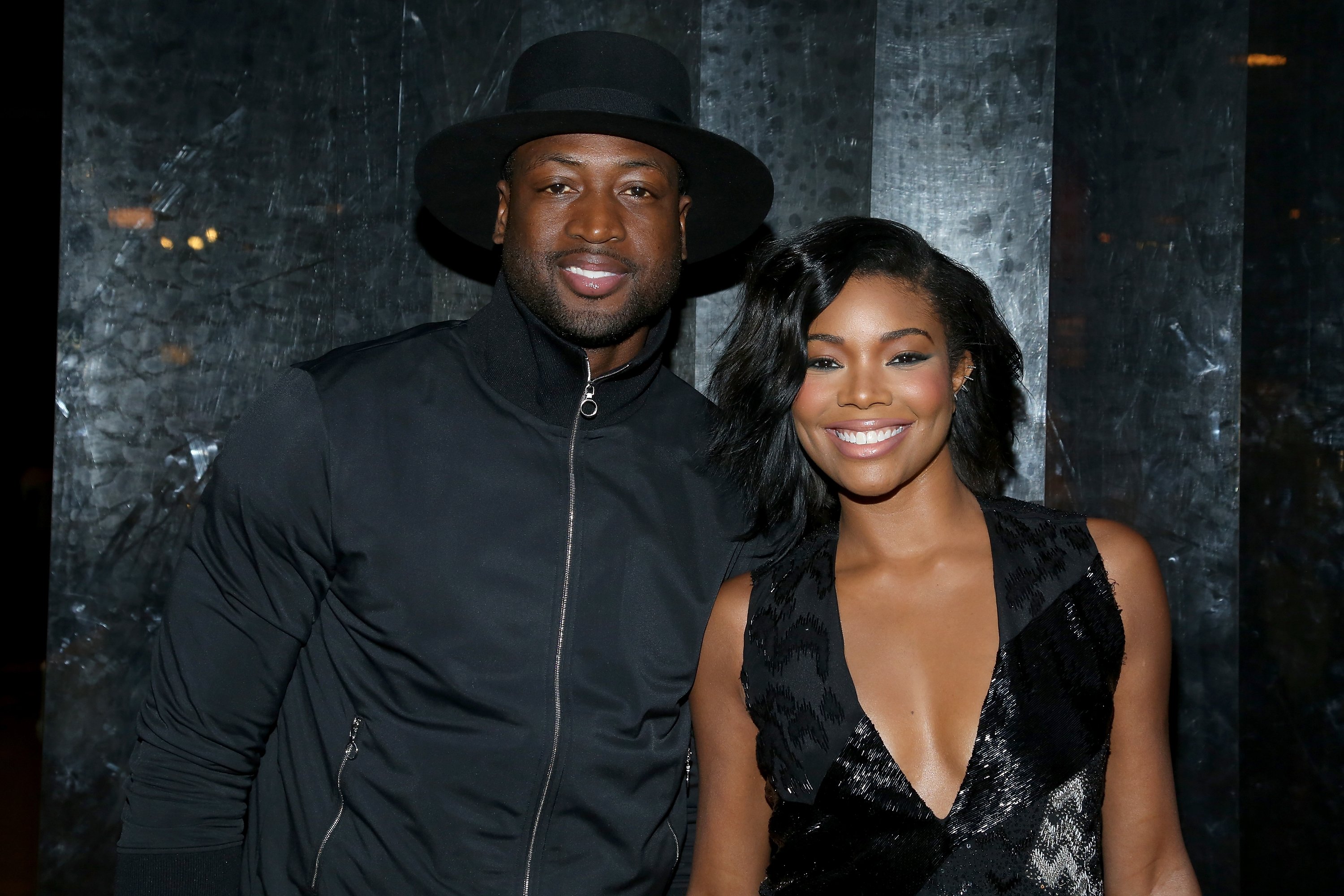 Zaya wore a long ombre white and dark wig and accessorized with a pair of clear glasses and a dainty silver necklace. Right by her face was a stunning red flower which she held up to the camera. The most charming accessory she had on was her smile which radiated happiness.
Wade's first conversation about dealing with gender change and the LGBTQ+ community was with his daughter.
Zaya's posts got a few comments from her close friends and one from her older brother, Zaire, jokingly teasing her about her shiny white dentition.
Early in the year, Zaya came out as transgender to her parents. She revealed that she intends to go by she/her pronouns and changed her name from Zion to Zaya.
That moment in her life as well as the lives of her parents was very difficult. Union and Wade struggled with accepting their daughter's new reality at first and had to learn how to. 
Wade admitted that when his daughter came out with her announcement of her new identity, he realized that he needed to re-evaluate himself and his beliefs. He had grown up and lived most of his life without encountering the LGBTQ+ community for the most part, and he now needed to widen his understanding.
Wade's first conversation about dealing with gender change and the LGBTQ+ community was with his daughter, Zaya. Many times, the dad hoped that he was doing the right thing and supporting his daughter the right way. 
He admitted that the unwavering confidence with which Zaya carries herself made him feel like he was actually doing something right.
The former basketball player also revealed that it was Zaya who actually started doing the research to know more about her identity. She knew she did not fit in the typical context of being "gay" so she went on ahead to learn more.
The 13-year-old made her first red carpet debut ever as Zaya in March with her parents right by her side giving her all their life and support. The trio appeared at the 2020 Truth Awards, an event that honored members and allies of the LGBTQ+ community.
Now, several months after making her bold decision and debuting her new identity, Zaya looks and feels as radiant as ever. She has the support of her family, friends, and, of course, her million-dollar smile to brighten the day.