Kelly Ripa Kisses Her Husband Mark Consuelos & Looks Stunning Dressed in a Silk Pink Dress
TV show host Kelly Ripa took a trip down memory lane in her latest social media update. Fans gushed over the sweet kiss she and husband Mark Consuelos shared in one photo.
On September 4, Kelly Ripa, 49, delighted fans on Instagram with a sweet throwback picture with her husband Mark Consuelos, 49. She said: 
"#tbt 2005 missn' this kissn' (and this dress)"
Ripa shared the photo with her over 2.8 million Instagram followers. Her fans went wild in the comments section. The post amassed 83,751 reactions as of this writing.
In the 2005 photo, the "All My Children" star wore a hot pink satin body-hugging dress while Consuelos wore a navy blue suit and a white-collared shirt. 
Through the couple's 24 years of marriage, Ripa revealed that she and Consuelos are becoming better parents as they age.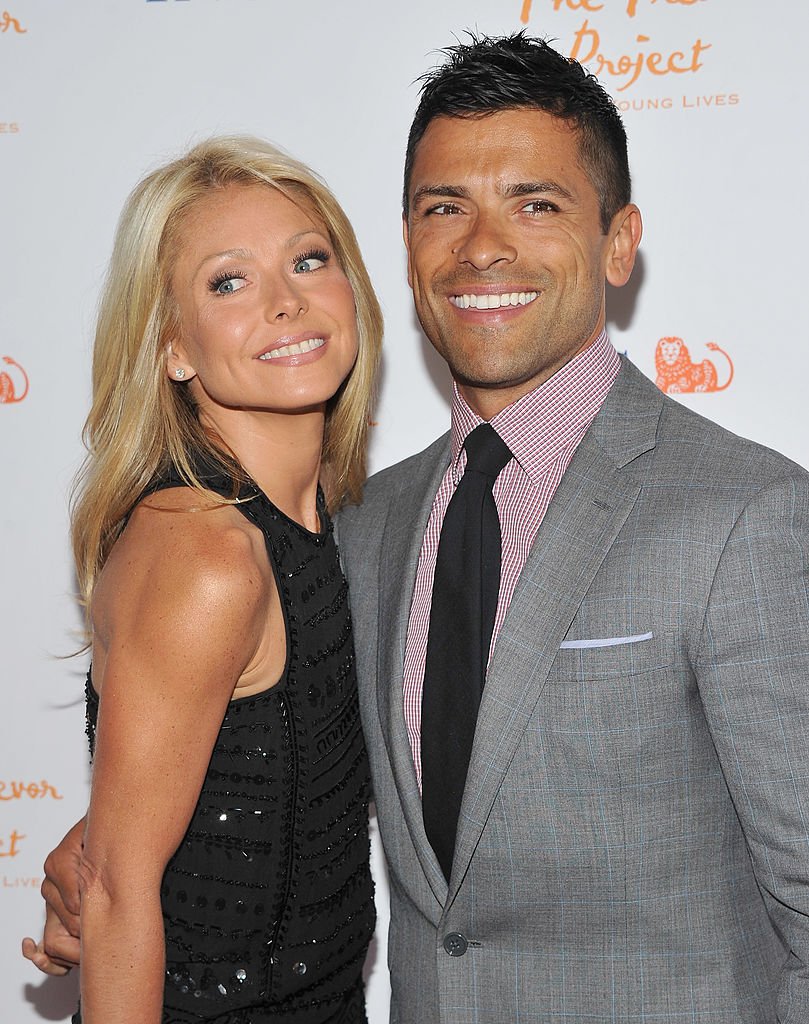 Amid the COVID-19 pandemic, Ripa and Consuelos are relishing their time together at home with their three children, Michael, Lola, and Joaquin.
Michael and Lola are in already in college. The power couple is looking forward to being alone together in the house once Joaquin heads off to college next year.
Instead of feeling the empty-nest syndrome, Consuelos expects that they will be naked around the house all the time - a bit of funny advice he took from actor Rob Lowe.
While Ripa and the "Riverdale" actor continue to guide their children on their individual paths, the couple would also learn valuable lessons from them. 
Consuelos shared that Joaquin taught him to be ready at all times. Ripa learned from Lola on how to be a modern-day woman.
As Lola and Ripa love fashion, the "Cheaper by the Dozen" star encourages her daughter to become confident with her body. Ripa also gives Lola advice on how to keep her chic sense of style.
Aside from giving her daughter real advice on fashion and style, Ripa recently became honest with herself while on quarantine.
The "Live with Kelly and Ryan" co-host showed off her growing gray roots on Instagram, along with a popular meme that tracks a mood during the pandemic.
She also shared one achievement where she cut her husband's hair during quarantine. Based on all the activities the couple has shared, it shows that they are comfortable with each other.
Through the couple's 24 years of marriage, Ripa revealed that she and Consuelos are becoming better parents as they age. They are becoming calmer and wiser.
When it comes to parenting, Ripa also stated that she does not follow gender stereotypes as she raises her children to be sensitive and strong.