Pastor John Gray's Wife Aventer Proudly Shows Her Cute Kids after First Day Back at School
Aventer Gray, the wife of Pastor John Gray shared cute pictures of their kids all smiles as they celebrated their first day of school.
Aventer Gray celebrated her kids' first day of school in a recent Instagram post she made where she shared two pictures of them. 
The first photo of the post showed Aventer's son, Four, in a white T-shirt that featured a colorful message. He matched the top with red shorts and white Jordan sneakers.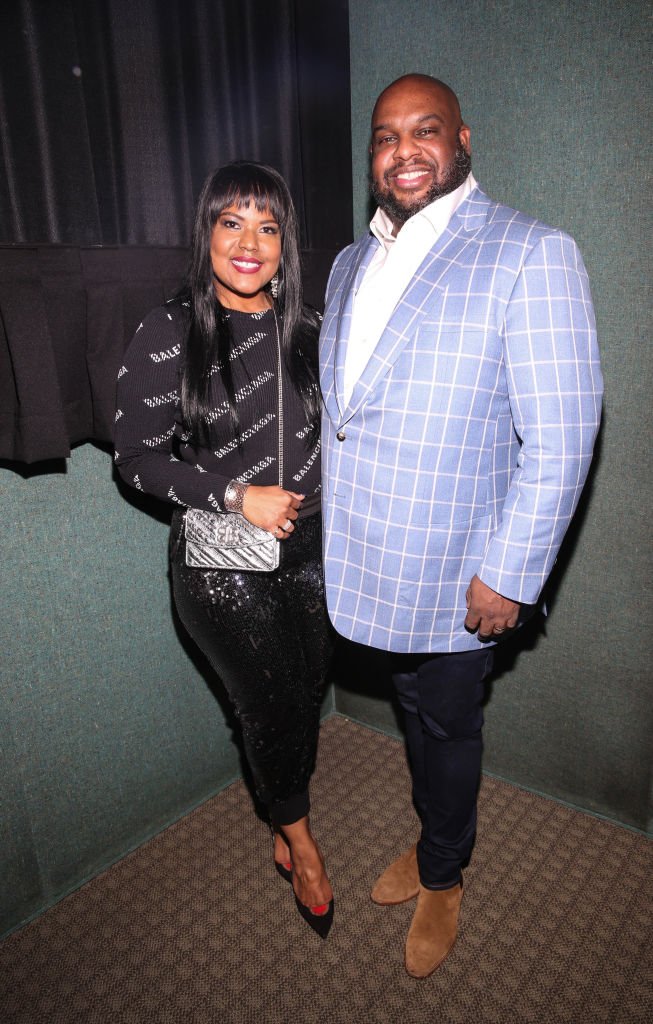 Aventer's daughter, Tutu, also appeared in the picture. She wore a jean playsuit which she matched with white sneakers. The adorable girl also wore glasses and accessorized her look with a fancy ribbon on her braided hair. 
The siblings held a sign that read, "FIRST DAY OF SCHOOL 2020." They smiled excitedly while holding the sign and looked to be happy going back to school. Aventer captioned the post: 
"My babies enjoyed their first day of school… and are expecting another beautiful school year with Ms. Thomas." 
The second picture accompanying the post showed Tutu and Four in the classroom with their teacher, Ms. Thomas. The trio posed in front of a board smiling for the camera.
In concluding her caption, Aventer said she could not wait to see her kids grow in knowledge. She explained that though this summer was different from the last, the family was there for each other and stayed safe. 
The pastor also became famous on television when he starred on the show, "The Book of John Gray." 
Aventer is the wife of John Gray, the pastor of Relentless Church. Since moving to Greenville in 2018 and forming the church, the pastor has gained some popularity and national interest. 
Pastor Gray has quite a huge following on social media. On Instagram, for example, he currently has one million followers. He follows just over 4,000 people and has made over 1,700 posts. 
John was once an associate pastor serving under Joel Osteen at Lakewood Church in Houston, Texas. He can still be found preaching at the church regularly. 
The pastor also became famous on television when he starred on the show, "The Book of John Gray," which ran on Oprah Winfrey Network for three seasons. 
John's wife and three kids joined him in January 2019 to attend the NAACP Image Awards special screening of the show. The screening was held at Raleigh Studios, Los Angeles. 
In 2017, the couple granted an interview with Zon D'Amour. In that chat, John revealed that before producing "The Book of John Gray," he and Aventer agreed that the show would be original and allow people to learn from their lives.