Jesse Metcalfe Checked into Rehab during Darkest Days of His Addiction — Look Back at His Life Struggles
Actor Jesse Metcalfe, best known as John Rowland in "Desperate Housewives," spent years struggling with substance abuse before finally getting sober.
Born in December 1978, Metcalfe has been active in the entertainment industry since 1999 when he started portraying Miguel Lopez-Fitzgerald in the soap opera "Passions."
[Metcalfe's] Christian beliefs were fundamental on his road to get clean.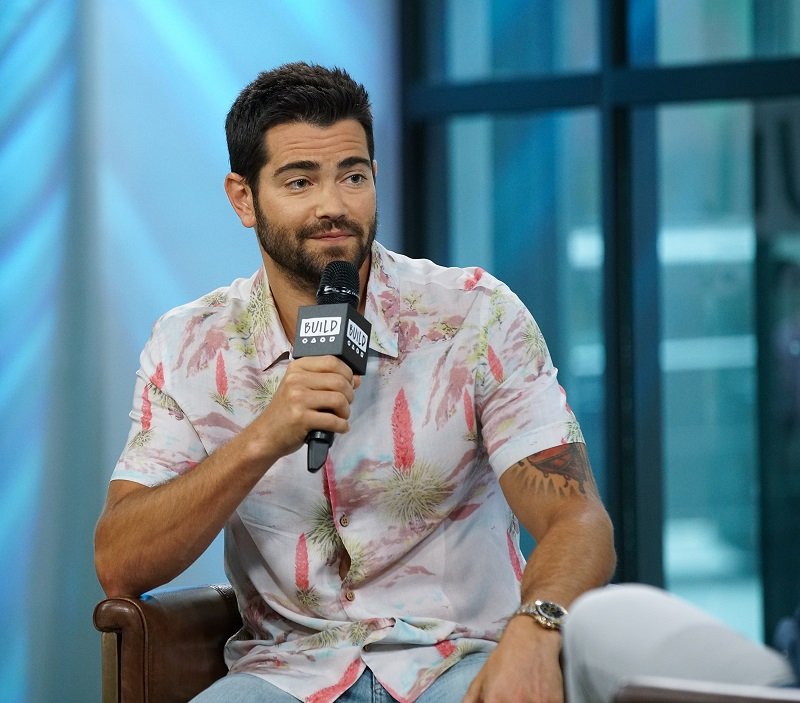 JESSE METCALFE'S CAREER
In 2003, reaching the end of his time in "Passions," he had minor roles in "44 Minutes: The North Hollywood Shoot-Out" and "Smallville." However, Metcalfe's career skyrocketed in 2004 when he was cast as John Rowland in "Desperate Housewives."
Although the 2000s were quite successful for him, the 2010s proved to be his best years, professionally speaking. Apart from landing main roles in "Chase" and "Dallas," he is currently portraying Trace Riley in "Chesapeake Shores."
If that wasn't good enough, Jesse Metcalfe was announced as one of the contestants of the upcoming season of "Dancing with the Stars."
He will be joining "Tiger King" star Carole Baskin, "One Day at a Time" actress Justina Machado, singer Nelly, and many other celebrities in the 29th season of "DWTS," expected to premiere on September 14.
JESSE METCALFE'S ADDICTION PROBLEMS
One of the reasons why Metcalfe's career has been getting better over the last decade is probably that he has been sober for years, and his mother played a significant role in his recovery.
As People reported, the actor had been slowly losing control since he became famous in 2005. However, in March 2007, he went on a three-day party bender – bouncing from one club no another – while his mother, Nancy, was staying at his house.
After his third day partying, Metcalfe eventually went home and saw the look in Nancy's eyes. At that point, he realized that his self-destructive behavior was hurting her, and knew that something needed to change. The actor confessed:
"I said, 'I need to face the demons that are driving this.' I had to do something strong to show my mother that I was going to make a major change."
A few days later, on March 19, 2007, he checked himself into rehab. The actor admitted that he initially thought he was in control of his alcohol abuse, but he eventually learned that he wasn't.
Metcalfe also said that he had "a lot of rage" inside, and although he didn't name the other substances he was using during that dark period, he admitted to being immersed in the party scene and everything that came with it.
JESSE METCALFE GETTING SOBER
At the time of his interview with People (2009), the "Chesapeake Shores" actor had not given up alcohol completely as he pointed out that he used to enjoy some drinks with friends occasionally, but nothing as wild as he used to.
However, in 2016, Metcalfe told Fox that he had been sober for five years and that he managed to do it through the 12 steps of Alcoholics Anonymous.
Jesse Metcalfe's Christian beliefs were fundamental on his road to get clean as he discovered his connection with God during that process. He added that giving his life to God was a large part of the program, and it deepened and enriched his life in more ways than one.
In 2018, the actor shared a photo on Instagram of the day he chose to check into rehab, revealing that he did it during "some of the darkest days" of his addiction.
His post also served as the promotion of his movie "Steps," in which he and his then-fiancé Cara Santana starred. The film, written by Santana, was supposed to tell the story of how addiction negatively affected two New Yorkers, but it was never released.
Apart from that, Jesse Metcalfe and Cara Santana's 13-year-long relationship ended, and in January 2020, he was spotted cozying up to different women in Los Angeles, which triggered cheating rumors. Nowadays, he is apparently single.