Watch Snoop Dogg's 2-Year-Old Granddaughter Elleven Show off Her Cute Facial Expressions
Snoop Dogg's granddaughter, Elleven Broadus, shows off her adorable facial expressions in a cute clip. Each changing look on her face is just as sweet as the next. 
It's always exciting when grandchildren are born. As proud grandparents, Snoop Dogg and Shanté Broadus would agree. And as the hip-hop star's granddaughter, Elleven Broadus is sure to be showered with love.
Though this family has suffered a painful loss, they remain positive and focused on their blessings. Little Elleven is one of those blessings and she exudes joy and love through every image and video the family share.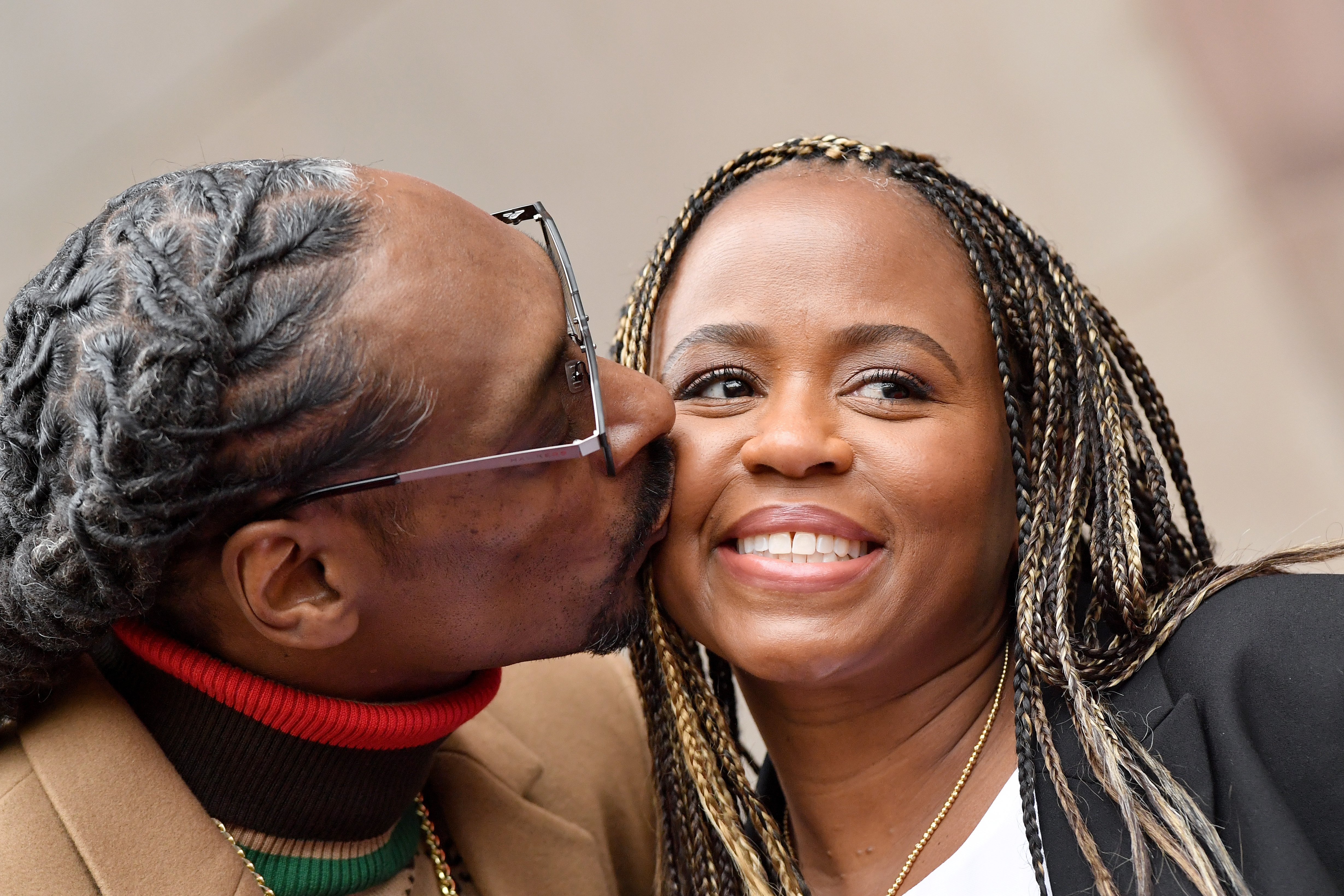 THE CUTEST EXPRESSIONS
This time, a close-up video of the rapper's granddaughter was shared with fans. In the adorable video, little Elleven looks at the camera and changes her facial expressions. Her funny glare goes from serious to puzzled. This delightful toddler makes it difficult to watch this clip without gushing over her cuteness. 
She is dressed in pink with a glittery unicorn design on the front of her top. It's clear that she is a happy child because the video ends with her giving a big smile. 
BROADUS FAMILY LIFE
Snoop Dogg is a devoted husband, father, and grandfather. He and wife Shanté's marriage has been long-lasting as they have been married since 1997. 
The high school sweethearts have three children together. Corde is the oldest of their two sons and they also have a daughter named Cori. They are now enjoying being grandparents. 
The rapper was proud when his first grandchild, Zion, was born in 2015. Grandad showed his excitement by regramming the sweet video of baby Zion's early moments. 
TRAGEDY IN THE FAMILY
Snoop Dogg's son, Corde, brought the rapper's second grandson into the world in 2019. His name was Kai and he sadly passed away only 10 days after his birth.
In a touching caption on Instagram, Corde broke the news of his child's passing. Though the reason for his child's death was not stated, Corde reveals in the post's caption that Kai died in his arms.
Despite this loss being tough for the family, Corde assured fans that life was still beautiful and that Kai's energy would be used to raise his little girl, Elleven. 
ELLEVEN'S WELCOME TO THE WORLD
When Snoop Dogg's first granddaughter, Elleven was born, he took to Instagram to share a heartwarming video of the newborn girl. It's lovely to see the hip-hop star's soft side. 
The glimpse into Elleven's first moments was accompanied by a short and sweet caption in which he refers to the birth of his granddaughter as a "lovely day." In the audio of the clip, Snoop Dogg showed love to Elleven's parents, saying:
"Mama, daddy, y'all did an amazing job."
What started as two high school sweethearts marrying in the 90s has expanded into a large and beautiful family. The grandchildren are sure to be smothered with abundant love from their adoring grandparents.