Here's What Savannah Chrisley Had to Say about Her Emotions & Being Secure in Her Femininity
"Chrisley Knows Best" star, Savannah Chrisley, shared a very personal message on her Instagram about learning to love and accept her softer feminine side.
Savannah Chrisley has recently come to a deep reckoning within herself and decided to share it with the world. The  reality star expressed how she recently came to an understanding of balancing her emotions with business. She wrote:
"... it's quite exhausting being so 'tough and unemotional'... as women we should be proud of our softer side, sweet heart, nurturing spirit...and so much more."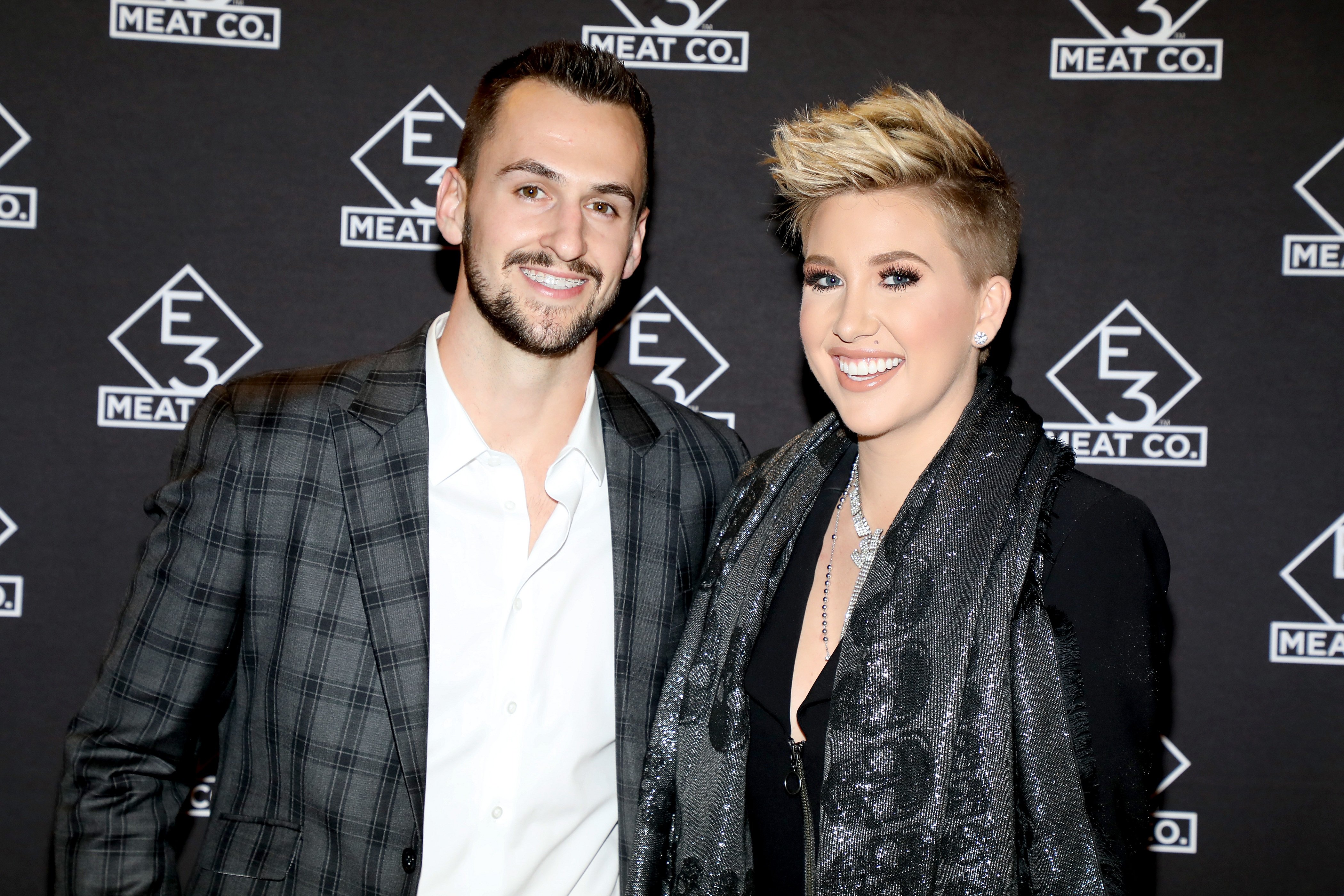 Chrisley revealed that for a long time, she believed that the only way she could appear serious-minded, and business-oriented to have business relationships with men, was to sit out her emotions and maintain a cool exterior.
At that moment, Chrisley felt like she was now secure in her femininity and all the characteristics that came with being a woman. She no longer felt the need to be so unnaturally emotional and stoic.
The reality star admitted that she was led to her epiphany by a powerful quote by a Muslim scholar, Yasmine Mogahed, which explained why the security in one's femininity breaks the desire to disprove gender stereotypes.
Chrisley concluded by revealing her new commitment to herself: she would embrace all the things that came with her femininity and cease her habit of blocking them.
She reminded her Instagram followers that women could be ladies and legends at the same time, urging them to share their opinions about her moment of self-reflection.
She and her partner, ice hockey player Nic Kerdiles, decided to postpone their wedding.
Many of the comments penned beneath her post commended her for the well-written message, agreeing that she made a right call to accept herself and see her softer feminine side as a strength and not a weakness.
The 23-year-old's inspiring post came not long after she revealed that she had to undergo surgery to treat her endometriosis. She was diagnosed with it at the age of 18 and had to have cysts removed from her body. She gave a status update on Instagram, saying:
"UPDATE: Had a huge cyst they had to remove. Found endo in/on my uterus, ovaries, bladder, and surrounding areas."
The 23-year-old also revealed that she had to stay a night in the hospital following her surgery but was let back to her hotel the next day. She added that she was going to head back home.
The news of her battle with her health came months after she and her partner, ice hockey player Nic Kerdiles, decided to postpone their wedding after being engaged for two years. The couple said that they felt things were moving fast and needed to take things slower.
Even with the uncertainty surrounding their mutuals, Kerdiles still penned a sweet heartfelt birthday message to his sweetheart on Instagram on her August 11 birthday. With her new age, it seems like Savannah Chrisley is slowly evolving and finding herself.