Watch Eddie & Nicole Murphy's Adorable Granddaughter Evie Walk Out from Her Own Little Castle
Eddie Murphy and Nicole Murphy's granddaughter looked adorable walking out of her little castle in a recent video. Little Evie Murphy is such a cute toddler. 
Evie's father is Myles Mitchell, son of Eddie Murphy and former model, Nicole Murphy. The sweet toddler has hearts melting over her cuteness. 
Even though piecing together Eddie's family tree is not simple, the movie star is devoted to his children and grandchildren. This time, Evie steals the spotlight.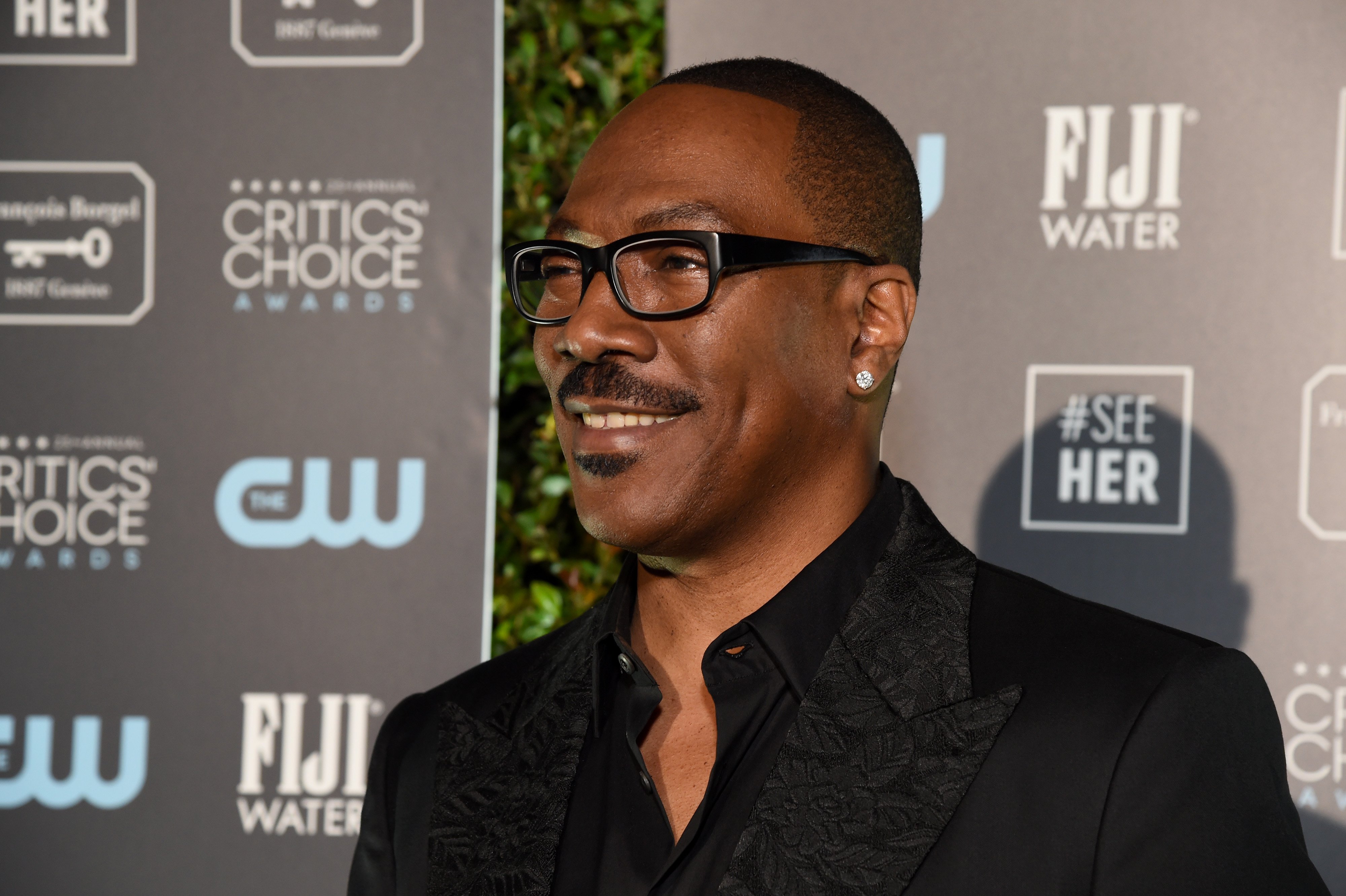 PRINCESS OF HER CASTLE
Mommy Carly Olivia took to her Instagram to share a precious video of her daughter. The little girl is like a princess in her colorful toy castle. In the clip, Evie walked out of her little castle with excitement to play with the bubbles in the air.
Her unstable waddle across the lawn is cuteness overload. Towards the end of the video, the toddler tried to articulate the word "bubbles" but adorably said "baba" instead, as her short brown curls glistened in the sun.
The light yellow one-piece she wore was the perfect outfit for having fun outdoors. It looked like she has plenty of toys to keep her busy. 
EVIE'S FAMILY TREE
Myles had Evie with Carly in July 2019. Fans were surprised by the news that the couple was expecting because Carly only announced her pregnancy when she was close to her due date.
The toddler instantly became part of a large family as Eddie has ten children. The comedian has a reputation for having children with multiple women. Despite this, he values family and being a father. In an interview earlier this year, Eddie told Vanity Fair that the greatest blessing is having a child. 
Five of Eddie's children are with Nicole who is also the only woman that he ever married.
THE MOVIE STAR'S GROWING FAMILY
The age gap between Eddie's oldest and youngest child is large. At the start of 2020, he mentioned to Vanity Fair that his youngest child with current fiancee, Paige Butcher, was a baby, while his oldest child with Paulette McNeely was 30. Eddie and Paige also have a toddler together named Izzy Oona. 
In 2018, Eddie posed for a photo with his 10 children. This special family photo shared by his oldest daughter, Bria Murphy, really puts the scale of the Murphy family into perspective. 
GRANDMA NICOLE MURPHY
Five of Eddie's children are with Nicole who is also the only woman that he ever married. Their 13-year marriage began five years after they met in 1988. By 2006, the couple was divorced with Nicole citing irreconcilable differences.   
She is more than simply Eddie's ex-wife. This stunning grandmother is a former model and the owner of Nicole Murphy Fitness. Her business is centered around healthy eating and exercise which is not surprising considering her fit physique. 
The Murphys are a large bunch. Evie will have no shortage of affection from family members. With a cute face like hers and a super-star grandfather, she is very blessed already.