Tia Mowry's Look-Alike Daughter Cairo Looks Adorable Posing in a White Dress with Gold Stars
Tia Mowry's adorable 2-year-old daughter, Cairo, melts hearts in a cute photo of her wearing a white dress with stars posted on her mom's Instagram story.
Actress Tia Mowry recently took to her Instagram stories to dote on her young daughter, Cairo. The actress shared an adorable snap of her daughter wearing a cute outfit. She wrote:
"@stellakids @ageofinnocencebrand."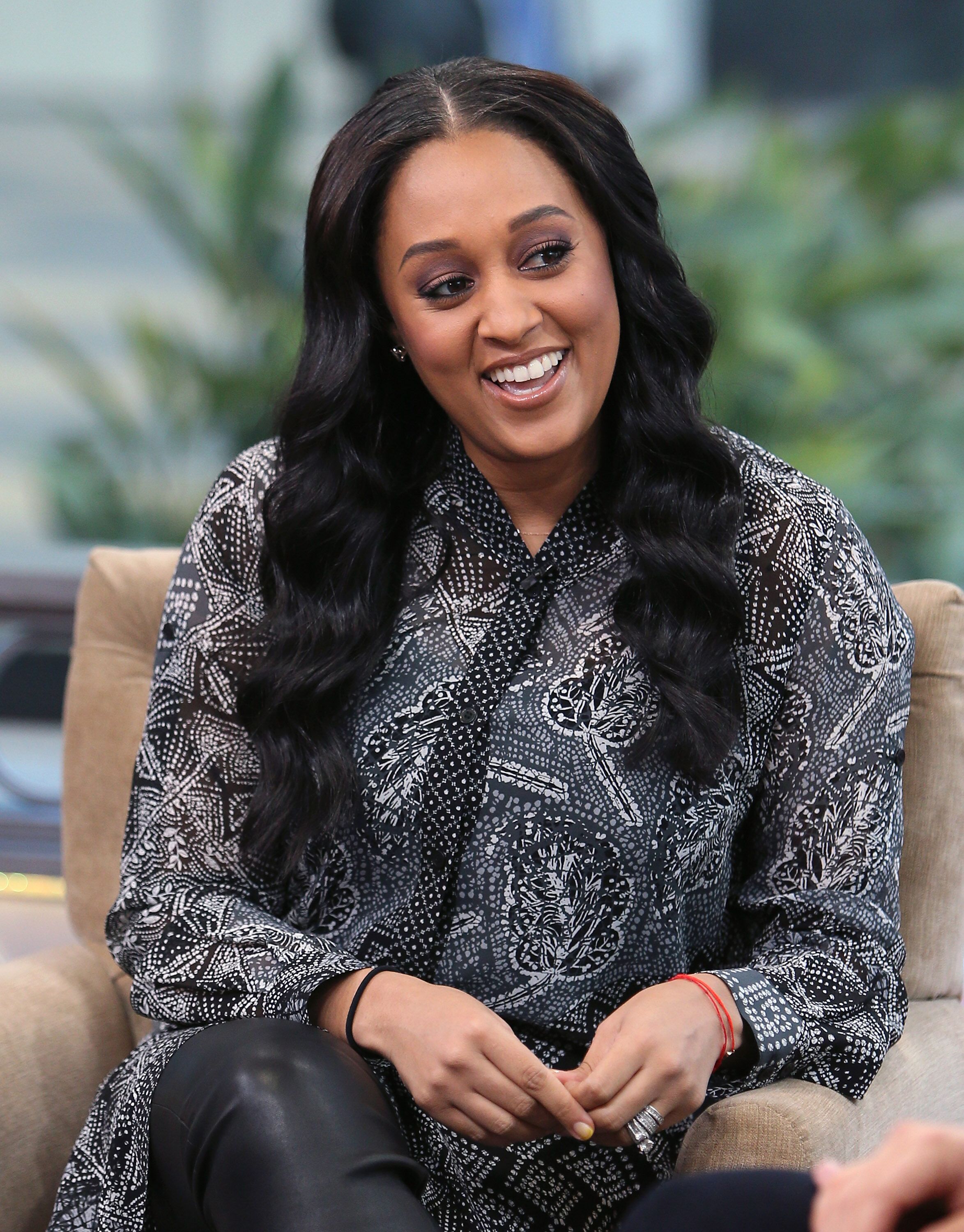 The little one looked too adorable in a white dress adorned with golden stars all over it. Mowry added several star emojis to the photo making it even prettier.
Cairo wore matching white sandals that had bows on the front. The third bow in her outfit sat pretty on her dark curls.
Behind where Cairo stood on the lush green lawn where she adorably fixed her gaze on something above her, there was a large swimming pool in the background. The photo was all-around heartwarming.
Mowry is known for flooding her social media pages with photos of her kids. Cairo's vibrance, cuteness, and colorfulness are the features that her many fans and followers love to see.
Recently, the proud mom revealed that her daughter adorably fell for the "twin effect" where she would mistake Mowry's twin sister, Tamera Mowry Housley, for her and call her mom. She said to People:
"And then when she looks at my sister Tamera, she'll go, 'Mama.' Because she thinks it's me." "That's what it's like having a twin in the family."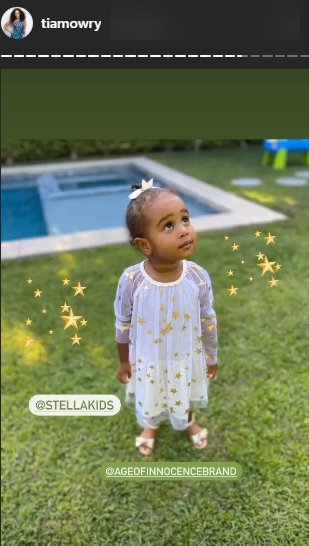 The sweet little detail about her daughter's struggle with understanding the family dynamics came months after the 2-year-old cracked Mowry's fans up with a hilarious pantyliner scandal.
The toddler somehow found a way into her mom's stash of personal effects and decided to fish out all the pantyliners. After that, she proceeded to arrange each of them on a glass door, adhesive side down.
Mowry, who was rolling with laughter, shared a snap of an unknowing Cairo and wrote that she was going to stop the toddler but decided against it. It was great that she found something to occupy herself amid the lull of being in quarantine.
Mowry has been in quarantine with her daughter, her 9-year-old son, Cree, and her husband, actor Cory Hardrict. In June, the actress opened up about growing up biracial and with experiences of racial profiling.
She shared a lengthy post about her mom who is Black. The actress revealed that their mom was often discriminated against during their childhood and their dad, who is white, got all the privilege. 
Mowry clearly takes time to address social issues while continuing to enjoy mommy duties by doting on her little ones. The actress is such a super mom!