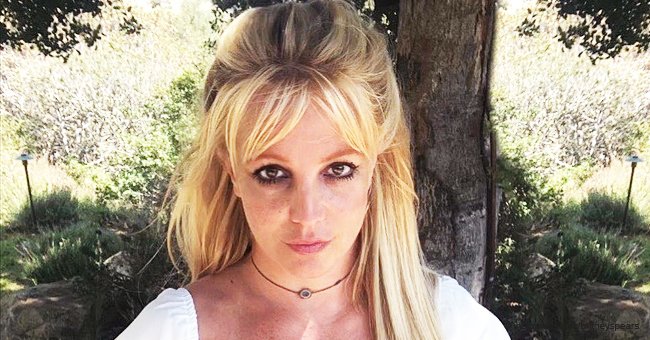 instagram.com/britneyspears
See Britney Spears Show Her Face Covered with Freckles in a Cute Video Shot in a Garden
The "Princess of Pop" is vowing to present herself in her natural beauty, in a quest to leave behind the unrealistic beauty standards under which she was made into a star, also opening up about her past struggles.
38-year-old singer and actress Britney Spears has been on a journey of self-acceptance and exploring a more natural look as she vows to wear less makeup and open up about the pressures of growing up in Hollywood's spotlight.
On September 3, 2020, the pop star took to her Instagram feed to share a video taken from her home's backyard wearing no makeup except black eyeliner and getting really close to the camera to display an interesting feature.
In the post's caption, Spears appears to be excited about letting her freckles be seen for the first time after years of only appearing in public wearing heavy makeup.
"For the first time in my life I'm going without lots and lots of makeup!!!!!!! These clips show a closer look at my face… which is very scary for me," the singer started writing in the post.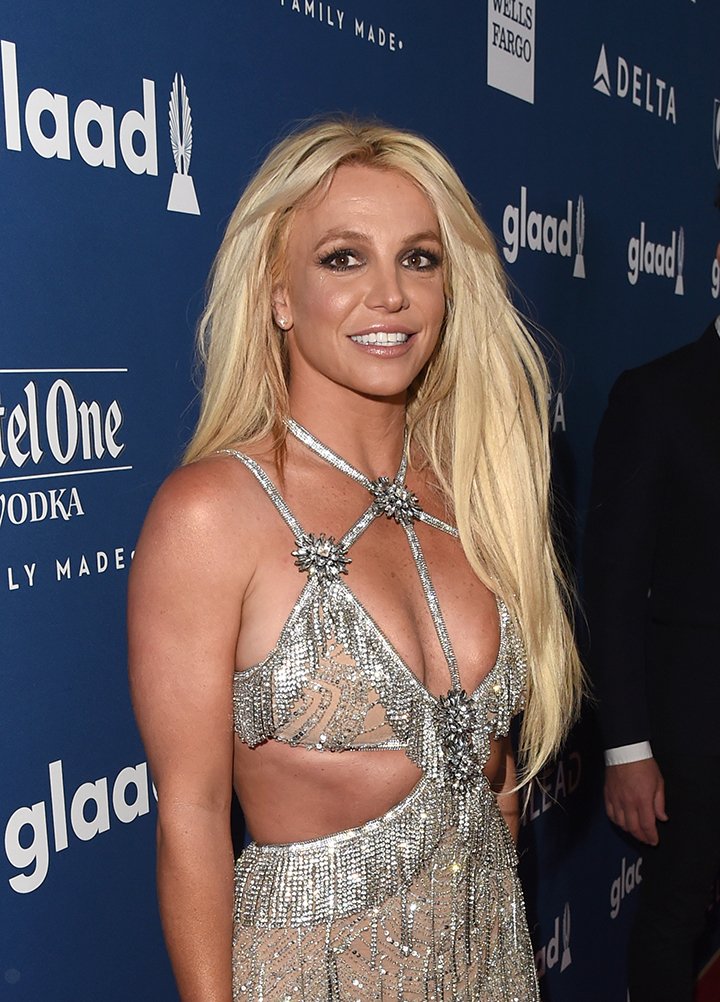 Britney Spears attending the announcement of her residency "Britney: Domination" at Park MGM in Las Vegas, Nevada in October 2018. I Image: Getty Images.
Spears continued by denouncing how looks are everything in Hollywood and how stressing it was for her and her body image to have grown up under such scrutiny over one's appearance, writing that "the press can be pretty mean."
Apart from also dedicating some loving words to her devoted fans, Spears quoted the words of fellow pop singer Selena Gomez, writing "the world can be a nasty place… kill them with kindness."
Fans didn't take long to take to the comments section of the post to show their love and appreciation for Spears' beauty, with fellow former child star Wil Wheaton writing, "You are perfect, exactly how you are."
Among those that reacted to Spears' confessional post was 28-year-old Gomez herself, who was honored to have been mentioned by Spears in the post's caption.
"You've always been beautiful and a huge inspiration to me. You're rare beauty!!!" Gomez told Spears, causing a lot of excitement among pop music fans, with several users asking for an artistic collaboration between the two singers.
Earlier in August, Spears made another Instagram post with an image of herself wearing the same clothes and taken at the same spot of her backyard, with the only difference being the fact that she is wearing flowers in her hair.
Spears used the post's caption to reveal how stressful it was for her to having developed an acne problem when she was about to shoot her first film, and she warned her fans about being careful with skincare products.
Please fill in your e-mail so we can share with you our top stories!