'Saturday Night Live' to Pay Tribute to Chadwick Boseman With Re-Run of His Hosted Episode
"Saturday Night Live" is still one of the most popular shows on television and, for many celebrities, it is an absolute honor being invited to host one of its episodes.
Back in 2018, actor Chadwick Boseman had the opportunity to host the late-night show in an episode that was quite popular due to his portrayal of T'Challa from "Black Panther."
Now, two years later and a week after his passing, "Saturday Night Live" is scheduled to honor the star this Sunday night with a re-run of his hosted episode.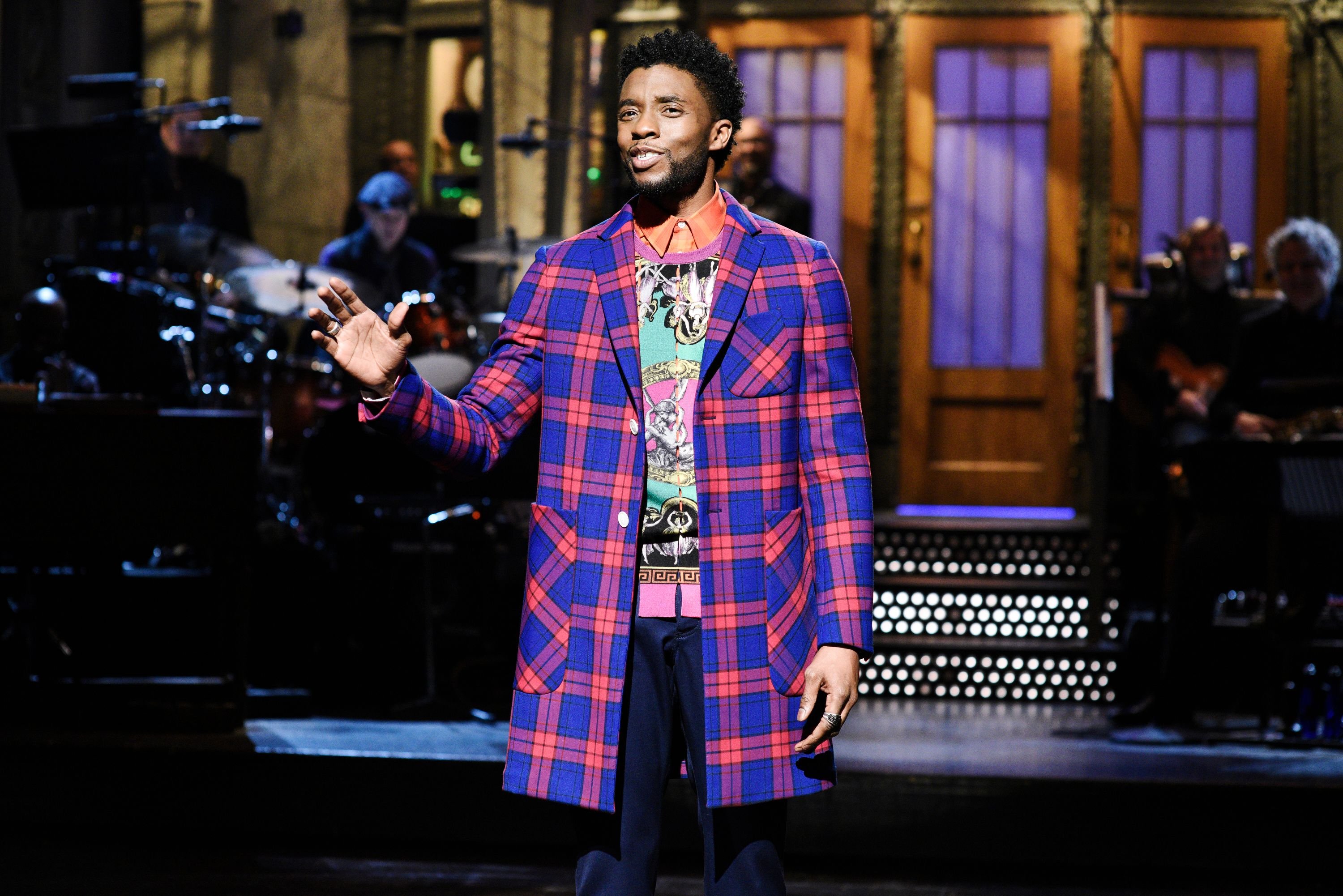 A KNACK FOR COMEDY
During his brief appearance on the show, Boseman played T'Challa in a sketch of "Black Jeopardy," where the King of Wakanda was one of the contestants.
The sketch quickly became a fan-favorite, earning millions of views on Youtube, but that number only increased with the 43-year-old's tragic passing.
Boseman, who also starred in "Avengers: Infinity War," "Avengers: Endgame" and "Get on Up," died surrounded by his family at home on August 28, 2020.
According to his loved ones, who announced the star's death through his official Instagram account, Boseman was diagnosed with stage III colon cancer back in 2016.
HE VALUED HIS PRIVACY
The disease progressed to stage IV in the next four years, but Boseman never slowed down or even mentioned the fact that he was ill, which was why his death came as a shock. 
Holland described Boseman as a hero on and off-screen.
Always with a smile on his face, Boseman kept working every day to bring joy to millions of people around the world, a fact that was mentioned by his loved ones:
"From 'Marshall' to 'Da 5 Bloods,' August Wilson's Ma 'Rainey's Black Bottom' and several more, all were filmed during and between countless surgeries and chemotherapy."
Not only that, but Boseman would also take the time to meet his fans whenever possible, especially young ones, to whom he would bring toys and laughter.
A TRUE HERO
Tom Holland, who played the role of Spider-Man alongside Boseman in the "Avengers" films, paid tribute to his late friend with a picture showing Boseman visiting a young girl at a hospital.
In the post, Holland described Boseman as a hero on and off-screen, as well as a role model to millions of people around the world, including himself.