Priscilla Presley Speaks Out after Graceland Was Vandalized
Priscilla Presley took to Facebook, where she opened up about the recent vandalization of Graceland and stated that she was horrified about the occurrence.
Elvis Presley's mansion, Graceland, was vandalized last week when protesters spray-painted "Black Lives Matter" and "Defund the Police" graffiti on the wall surrounding the property.
Following the vandalism, Presley's ex-wife, Priscilla Presley, released a statement where she addressed the situation.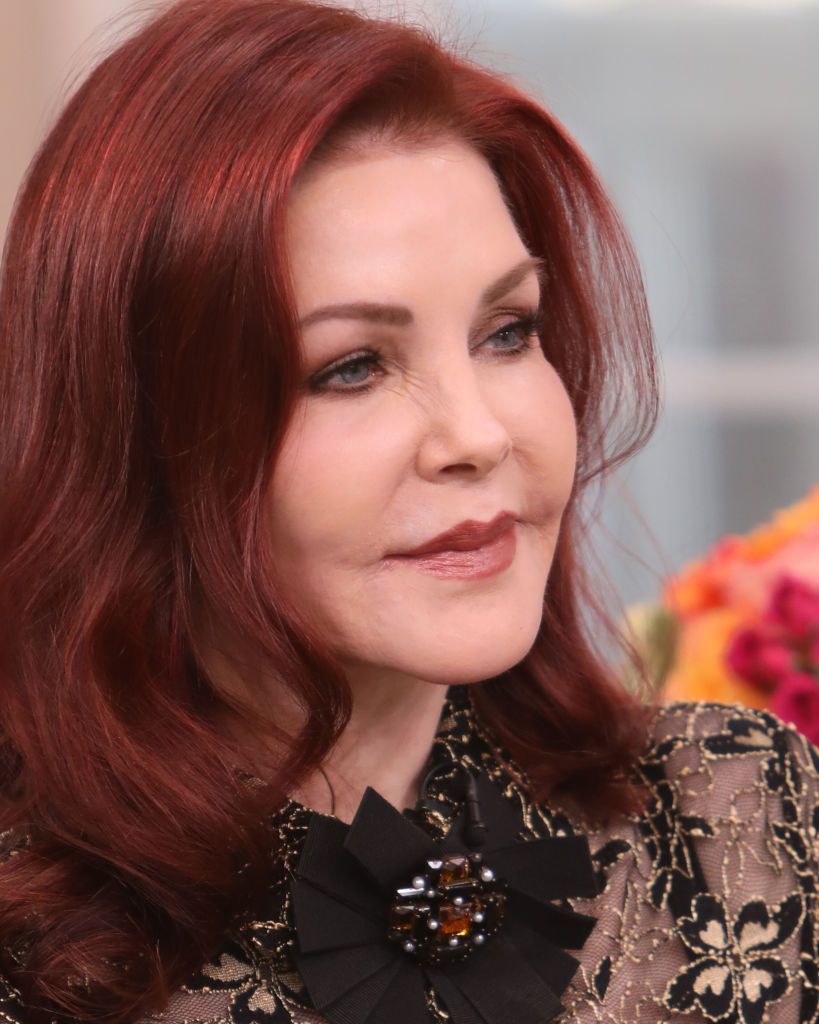 Taking to Facebook, Priscilla expressed her shock over the attack and noted she was horrified and saddened by it. However, she added that they were able to get the paint off and thanked those who helped in doing so. Priscilla wrote:
"We were able to clean all the graffiti off thanks to our dedicated crew."
In addition to the phrases earlier mentioned, the historic property was also branded with notes like "Abolish ICE" and "No Justice, No Peace."
Graceland was the official residence of Elvis for 20 years before he passed away on August 16, 1977, at the age of 42.
Priscilla put up her longtime Beverly Hills Mansion for sale at a whopping $16 million.
Priscilla was married to the late singer for six years between 1967 and 1973. During their union, they welcome their daughter, Lisa Marie Presley.
Priscilla moved in with Elvis at Graceland in 1963, four years before they tied the knot and lived there during their marriage.
She once served as a chairwoman of Elvis Presley Enterprises and was one of the significant people that backed up the process of turning Graceland into a tourist attraction. Priscilla has also been involved in executing several businesses related to Graceland over the years.
She recently approved the usage of the estate for various movies, including "Wedding At Graceland" and the TV series, "Agent King," which is centered around Elvis's work for the United States government.
Away from her involvement with Graceland, Priscilla has also been doing some personal business of her own. Earlier this month, Variety reported that Priscilla put up her longtime Beverly Hills Mansion for sale at a whopping $16 million.
Built in 1951, the house spans just about 8,500 square feet and has seven bedrooms and eight and a half bathrooms. The property also boasts great decor and aesthetics, including a crystal chandelier and velvet curtains in one of the living rooms.
Via @DirtDotCom: Take a look inside Priscilla Presley's storybook mansion in Beverly Hills, now on the market for just under $16 million https://t.co/lXDvOt5Sua

— Variety (@Variety) September 3, 2020
The bedrooms are scattered throughout the house, and it includes a staff bedroom, a guest suite, and a private master suite that is made up of a bedroom, a fireplace, and dual bathrooms. Other mansion facilities include a sparkling swimming pool, an outdoor fireplace, and an exquisite grass tennis court.
Despite the end of her marriage to Elvis, Priscilla has continued to work hard towards the preservation of Graceland. With this, she honors her ex-husband's legacy while also protecting the place that was once her home.