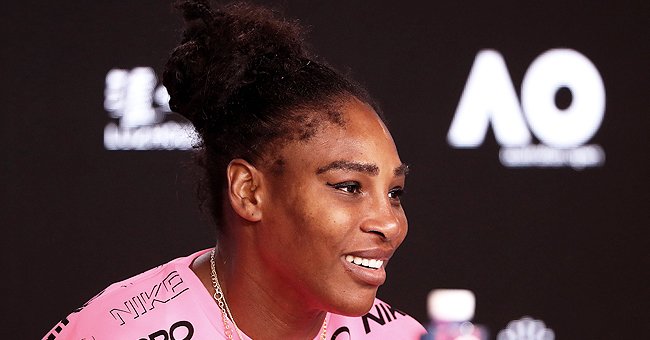 Getty Images
Check Out Serena Williams' Daughter Olympia Posing in a Fluffy Pink Skirt & Cool Jean Jacket
Serena Williams' adorable daughter, Alexis Olympia Ohanian, Jr. looked as cute as ever in a recent post showing her wearing a fluffy pink skirt and a cool jean jacket.
Serena Williams and Alexis Ohanian's daughter, Alexis Olympia Ohanian, Jr. rocked a cute outfit in a new Instagram post. The sweet toddler who goes by Olympia looked a lot like her tennis star mother in the cute snap.
Alexis and daughter, Olympia, are Serena's biggest fans and have been appearing at tennis matches to show their support for the 23-time grand-slam champion.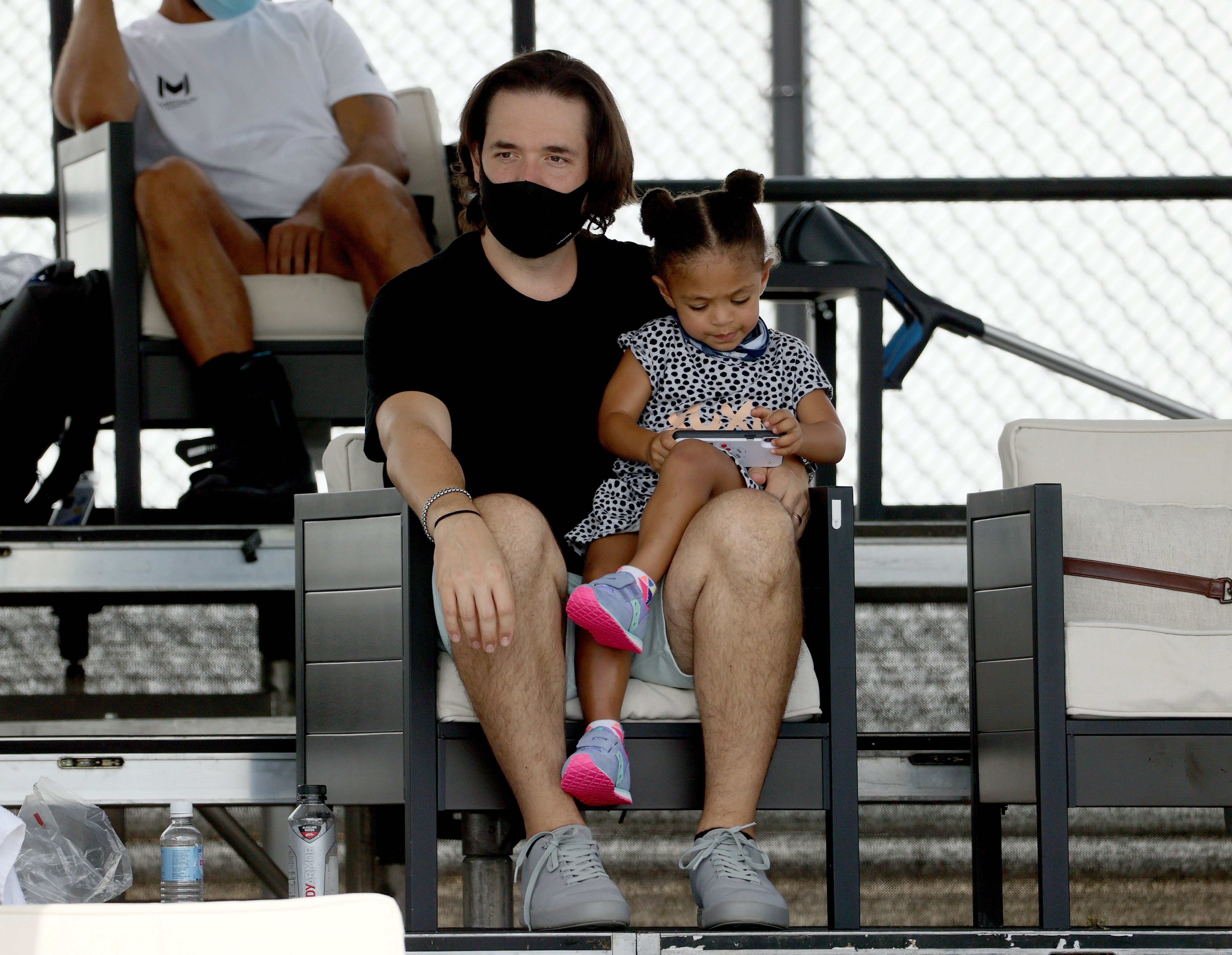 Serena Williams' husband, Alexis Ohanian, and daughter, Alexis Olympia Ohanian at the Top Seed Tennis Club on August 11, 2020 in Kentucky. | Photo: Getty Images
PRETTY IN PINK
Little Olympia looks adorable and stylish in a recent post shared to her very own Instagram account run by her parents. This popular toddler has over 600,000 followers.
The rosy-cheeked three-year-old was wearing a bright pink skirt in the post. She also has a very cool denim jacket on. Although what she is looking at is not stated in the post, her cute face has a warm expression on it and her resemblance to her mother is so special to see.
In August, Alexis posted an adorable and funny video of Olympia on Twitter.
THE CUTEST WAVE
Serena is currently competing in the US Open tennis tournament. Although spectators are not allowed to attend, the tennis champion's husband, Alexis, and daughter, Olympia, were permitted to attend to cheer her on.
In a video from the tournament shared by US Open Tennis on Twitter, Serena is interviewed while Alexis and Olympia look on from the stands. Serena expressed what she hoped her daughter noticed about her mother while watching the tennis match saying:
"I hope that she saw her mama fighting."
THE MOST LOYAL SUPPORTERS
The US Open is not the first time that this daddy and daughter duo have shown up to support Serena. Last month, the adoring pair were in the stands at the WTA tennis tournament in Lexington, Kentucky to cheer the tennis legend on.
The toddler enjoys watching her mother play while seated on her father's lap. It is clear that the tennis star appreciates having her daughter at her matches. Serena and Olympia are very close and love to enjoy playtime together when Serena is not playing tennis.
DADDY DAUGHTER MOMENTS
Olympia has a close and special bond with her father too. In August, Alexis posted an adorable and funny video of Olympia on Twitter.
In the clip, the sassy toddler was dressed as Belle from "Beauty and the Beast." While wearing a yellow gown, she carried a camera that was taller than her.
She gave her father instructions on how to operate the camera. Her father is heard in the video asking her whether he can now do the direction to which she responds with a sharp and cute, "no."
From swapping clothes with mommy to playing dress-up with daddy, Olympia has a lot of fun with her loving parents. Serena and Alexis seem to be having fun having her around too.
Please fill in your e-mail so we can share with you our top stories!