Kenya Moore Poses in a Cute Pink Dress & Red High Heel Boots — See Fan Reactions
Kenya Moore got fans talking as she showed off her unique fashion sense in a gorgeous pink dress and pink high-heeled boots.
Over the weekend, reality star Kenya Moore cemented her status as a fashion goddess with an Instagram post. The "Real Housewives of Atlanta" star looked breathtaking in a cute long sleeve pink dress. 
The vintage leather ensemble featured puffy sleeves with pleats and an A-line bottom. The stunning dress flaunted the reality star's curvy figure and lithe waist as she paired it with a pair of red high-heeled boots.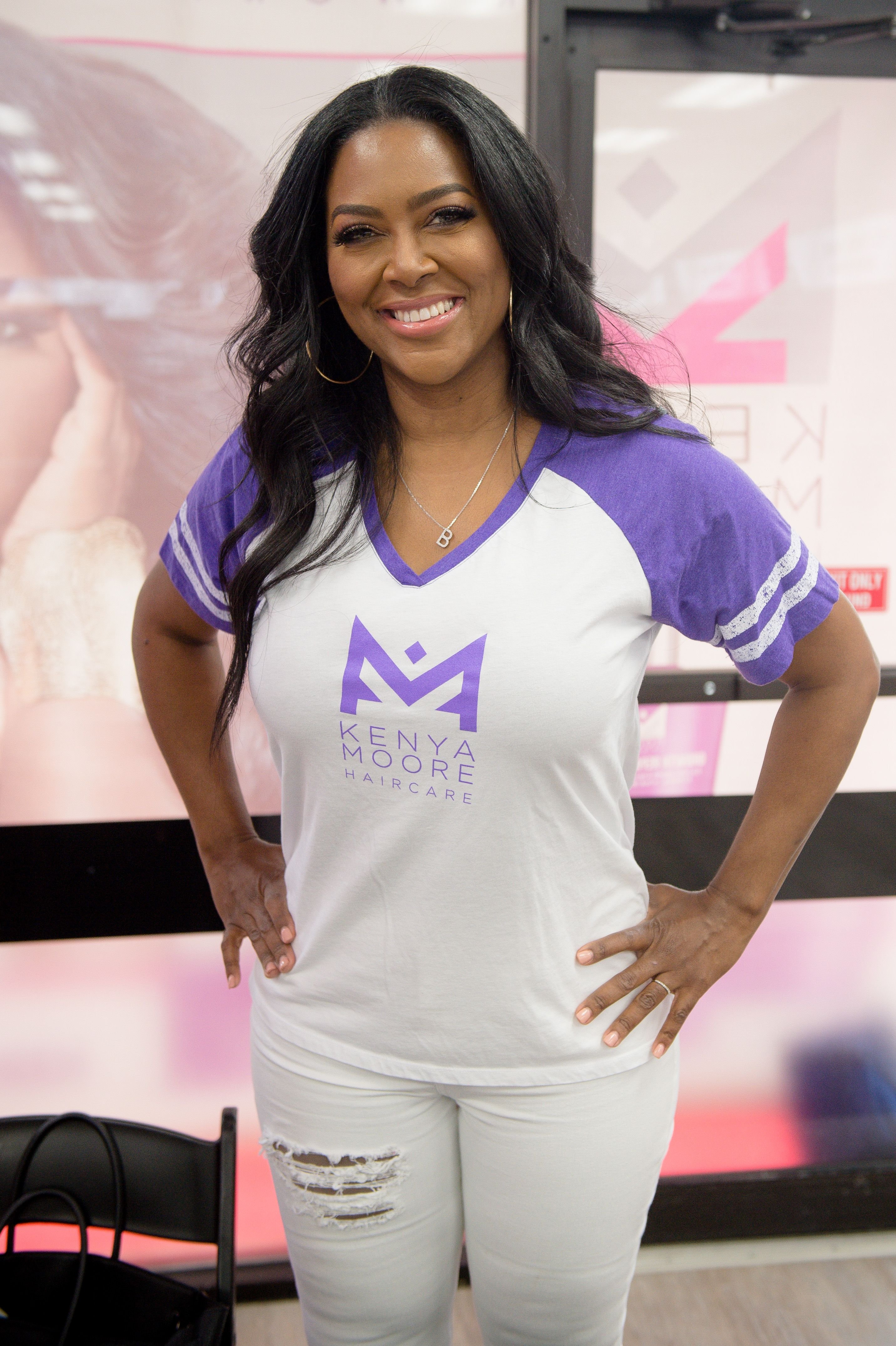 The statement over-the-knee boots perfectly complimented the girly dress as Moore posed with one leg up while looking towards the sky. The lovely photo was captioned:
"A leg up on the competition."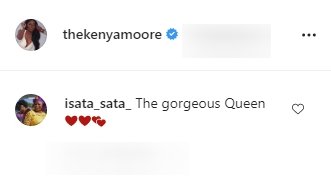 In no time, fans bombarded the comments section with praises for Moore's impressive style and breathtaking beauty. One user likened the 49-year-old to a Barbie doll while another called her a "gorgeous queen."
When Moore isn't giving fans juicy fashion updates, she is focused on mending her broken relationship with estranged husband Marc Daly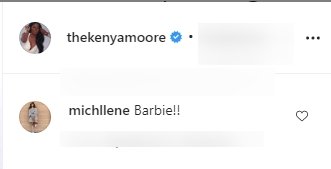 A fan also admired how Moore paired the outfit, confessing that she loved the boots. Some fans were speechless and could only leave lovestruck emojis. However, a follower who managed to find the words wrote:
"Wow @kenyamoore, this is beautiful! That's why your style is unique."
It's no surprise that Moore's look got fans talking as they were still recovering from the temperature rise she caused back in August. Proving that the summer wasn't yet over, the mother-of-one shared a lovely photo of her in a flirty flowery dress with a low-cut neckline.
The pretty ensemble flaunted her cleavage and was paired with six-inch green peep-toe heels and a small pastel pink handbag. However, the highlight of the look was Moore's beautiful face which she adorned with nude lip color and light makeup. 
Back in April, the "Waiting to Exhale" actress revealed the secret behind her glowing skin and youthful look. The "RHOA" star who is no stranger to makeup-free photos said:
"So I think just keeping your skin hydrated, working out, and trying to try [sic] to eat as healthy as you possibly can…but hydration, I would say, is number one."
Aside from drinking a lot of water, Moore disclosed that she doesn't use a lot of makeup and tries to keep her skin clean before going to bed. 
Although Moore explained that she doesn't subscribe to using "a lot of crazy products," she previously credited the supplement, Ocean Remedies Krill Oil for her skin, hair, and nails on her Instagram story.
When Moore isn't giving fans juicy fashion updates, she is focused on mending her broken relationship with estranged husband Marc Daly with whom she shares daughter, Brooklyn.
In an interview with Hollywood Life, the housewife explained that she and Daly were working through their differences and effectively co-parenting despite living in different cities.
She revealed her desire to have him around because Brooklyn misses her father. However, she noted that a reunion isn't a guarantee that their relationship will be fixed.
Moore disclosed that she was taking things one day at a time and wants to exhaust all options before saying it was over between her and Daly.