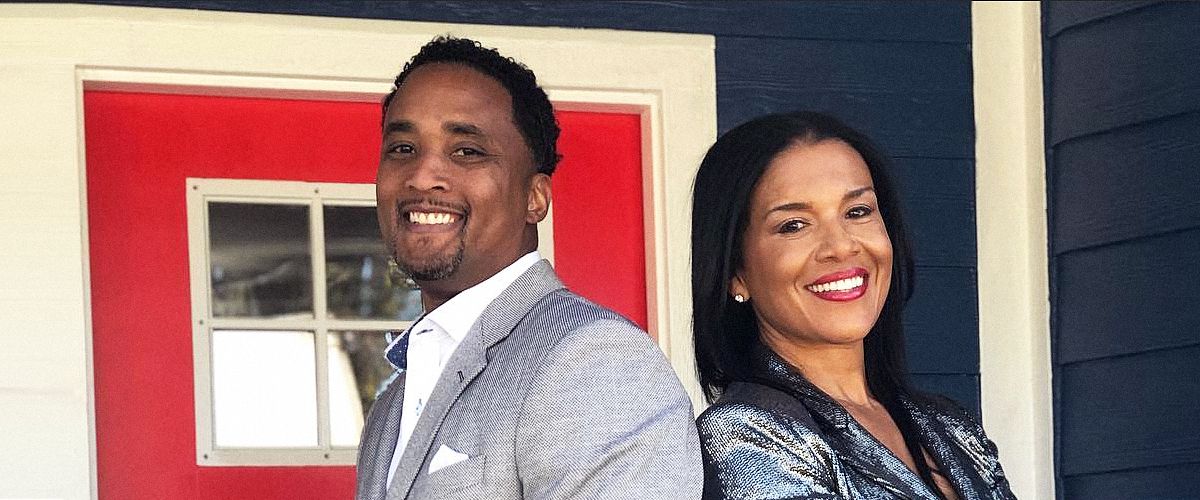 instagram.com/deron_jenkins
DeRon Jenkins Played in NFL before Joining 'Flip or Flop Nashville' — Meet the HGTV Star

HGTV star DeRon Jenkins went from being a professional NFL player to becoming a professional renovator of homes in desperate need of TLC by accident.
Former NFL cornerback DeRon Jenkins became a renovator and a co-host of HGTV's "Flip or Flop Nashville" after a seven-year career in the NFL playing for the San Diego Chargers, Tennessee Titans, Austin Wranglers, and the Nashville Kats.
Jenkins' last stint in Nashville with the Kats, a charming old city he loves, inspired him to dedicate himself to the renovation of the city's neglected gracious old homes, and launched himself into a second career.
El Moussa and Anstead's show has been on HGTV for 9 seasons now, and is enormously popular, which led the network to expand the concept to Nashville, with Jenkins and Turner as co-hosts
HOW IT ALL BEGAN
Jenkins discovered he had a knack for renovation when he bought his first home and decided to do the fixing up by himself. To his surprise, he discovered he had a talent for the work, and that he enjoyed it enormously. He revealed:
"I really had no idea what I was doing. I just came up with some ideas of how to finish out the basement and add a bathroom (...) Before I knew it, I renovated this home."
When Jenkins' NFL career came to an end, he was living in Nashville, a city he had always loved, and he decided to combine his love of renovation with his love of the city and became a licensed renovator.
TEAMING UP WITH EX-WIFE PAGE TURNER
When HGTV decided to extend the "Flip or Flop" franchise to Nashville, they approached Jenkins and his ex-girlfriend realtor Page Turner. The challenge was to host the show, seek out and successfully flip the worse houses in Nashville, and then sell them at a profit. The Jenkins/Turner team has turned out to be enormously popular with audiences, and the show slated to start its third season.
FROM LOVE TO FLIPPING
Turner and Jenkins were in a long-term relationship, but when the romance ended, the friendship remained. They have the utmost respect for each other's professionalism, and since the romance ended on amicable terms, they decided to work together. Turner admitted:
"One thing we did well was make money together."
The two had originally met on the job. Turner was the estate agent for a property Jenkins was renovating. The sparks flew, and the two started dating. It was that chemistry that landed them the "Flip or Flop" gig, as the Nashville version of the original "Flip or Flop" hosts, Tarek El Moussa and Christina Anstead. Like Jenkins and Turner, El Moussa and Anstead are a former couple. He is a real estate agent, and she is a renovator and they work in Orange County, California.
El Moussa and Anstead's show has been on HGTV for 9 seasons now, and is enormously popular, which led the network to expand the concept to Nashville, with Jenkins and Turner as co-hosts. The Nashville experiment turned out to be a roaring success, and the network has already approved a third season, although a starting date is yet to be announced due to the COVID-19 pandemic.
When he's not busy flipping houses, Jenkins is the proud dad of a gorgeous college-age daughter he keeps out of the limelight. Very little is known about the young lady, except that she is beautiful, smart, and the apple of her famous dad's eye.
Jenkins is obviously close to his daughter, and she is frequently featured on is Instagram and Facebook pages as his "baby girl." Jenkins is also an attentive uncle to his several nieces who often show up on his Instagram snaps, having dinner with Uncle DeRon.
Jenkins' DIY Construction is a success, as is the TV show he co-hosts. The former football player has successfully transitioned from a career as a pro-player into an equally successful second act.
Please fill in your e-mail so we can share with you our top stories!