Shaunie O'Neal Has Great Taste in Fashion — Glimpse at Her Top 10 Looks of 2019
Over the years, Shaunie O'Neal has cemented her status as a fashion goddess. Here is a look at her top ten looks of 2019.
Shaunie O'Neal first gained fame as the wife of basketball legend Shaquille O'Neal. However, despite being linked to the famous athlete, Shaunie has been able to forge a path of her own.
Alongside being a mother-of-five, Shaunie is an established reality star who is famous for producing the hit VH1 show, "Basketball Wives."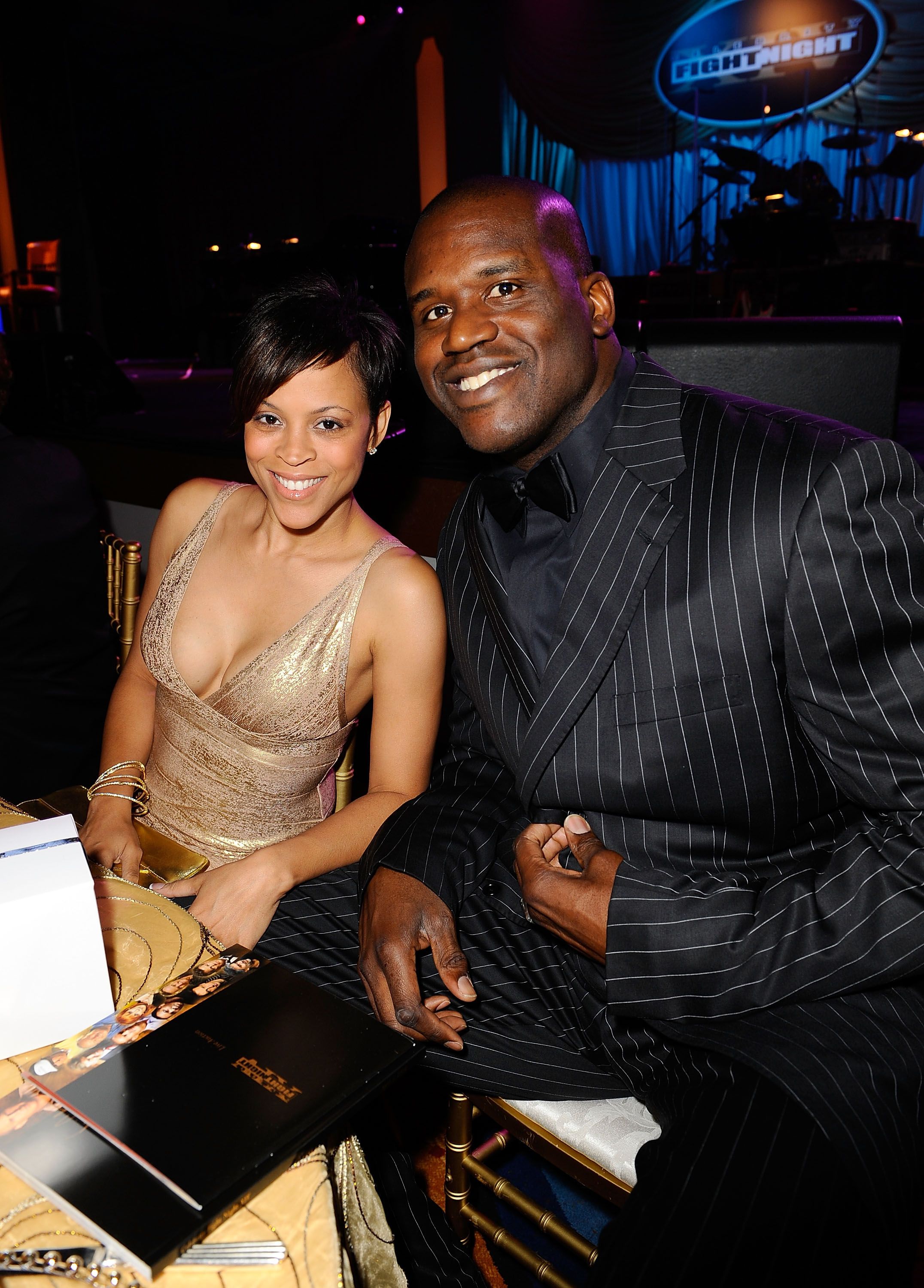 She is also an aspiring author as she once disclosed that she and Shaq were collaborating on writing a book about co-parenting. While that is still in the works, Shaunie has earned the title of a fashion goddess over the years. 
Despite her busy schedule as a doting mother, an executive producer, and an entrepreneur, Shaunie never fails to bring her A-game. Here are 10 of her best looks from 2019.
BLACK AND STUNNING
In a sweet photo shared in February, Shaunie stunned in black as she posed with her son Shareef. The reality star looked gorgeous as she rocked a plaid short-sleeved jacket underneath a white camisole with matching three-quarter pants.
Although her footwear wasn't shown, she accessorized with large hoop earrings and her hair was parted in the middle.
VIBRANT IN RED
Shaunie is never afraid of being the center of attention when she needs to be. Making sure she turned heads, the mother-of-five stunned in a red bodycon dress.
The sultry ensemble featured loose sleeves and flaunted her cleavage and flawless skin. She completed the look with a gold statement bracelet and painted her lips red. 
TGIF IN FRILLS
The 45-year-old ended the week with a bang when she shared a lovely boomerang video of herself in honor of TGIF. The "Shaunie's Home Court" host looked gorgeous in a flirty leather skirt with metallic frills.
She paired the statement skirt with a casual white T-shirt. Her hair was dyed black and her signature hoop earrings were on.
FIERCE IN ANIMAL PRINT
Animal print always looks stylish and elegant, but Shaunie brings a powerful twist to it when she pairs it with a long ponytail hairdo that accentuates her cheekbones.  She completed the outfit with a pair of black suede stilettos and statement earrings alongside a fully made-up face.
Even after five kids, Shaunie still has a banging body and is never afraid to flaunt it.
PRETTY IN FLORAL 
In March, the reality star dazzled in a yellow floral wrap dress. The mid-length number featured a low neckline and a knot in front which had a train attached to it.
She added flair to the lovely gown with a yellow Fedora bearing a cute red feather. With a chunky gold necklace and black stilettos, Shaunie sealed the look.
ELEGANT IN NUDE
While Shaunie loves bright colors as they compliment her personality, she knows how to wear pastel colors graciously. This was the case in a March 23 post where she donned a white turtle-neck bodycon dress that flaunted her curves. 
She paired the dress with a nude boyfriend jacket and animal print stilettos while switching her short hair for a curly brunette weave.
CASUAL AND STYLISH
Even when Shaunie is going for a relaxed look, she still manages to turn heads. In May, she shared a photo of her enjoying nature in a simple plaid jumpsuit. 
The casual ensemble with wide-legs had a belt that flaunted the reality star's lithe waist. With a cute sling bag hung over her shoulder and stylish sunglasses, Shaunie completed the look.
ANOTHER VIBRANT RED
Shaunie established her love for red as she recycled the sultry number when she celebrated her son, Shareef's successful heart surgery.
She styled the ensemble the exact way she did before with her statement gold bracelet as she posed beside her son on the red carpet.
GORGEOUS IN RAINBOW
Shaunie expresses her love for colors in a July 11 post where she boldly rocked a rainbow-colored wrap top and skinny white jeans. She flaunted her inviting leg chain in white sandal heels as she posed by the poolside.
She also flaunted her cleavage as she teased her 1.3 million followers about an upcoming project in the caption.
SULTRY IN BLACK AND WHITE
Even after five kids, Shaunie still has a banging body and is never afraid to flaunt it. In a July 13 post, she flaunted her sexy body in a white-and-black cropped top that highlighted her toned arms and gave fans a glimpse of the tattoo on her back.
She paired the revealing top with high-waist pants and white pumps, giving fans a view of her behind in the boomerang.
The single mother recently made headlines when she received backlash after sharing a photo on Instagram with a message about supporting Black women. While she shared a positive message, fans called her out for being hypocritical as she mirrors the opposite of support in her reality show.