Shaunie O'Neal Proudly Shares Her Youngest Son Shaqir's Basketball Results on Her IG Story
Shaunie O'Neal basked in proud mom moments as she updated her media with an image of her young son, Shaqir's recent milestone. O'Neal showed encouragement for the youngster. 
Reality show creator Shaunie O'Neal knows when to be the ideal cheerleader when it comes to her children, and she is always up to the task in the sweetest ways.
In her latest Instagram story, Shaunie shared a photo of her son, Shaqir, and an image that listed out his latest basketball achievements.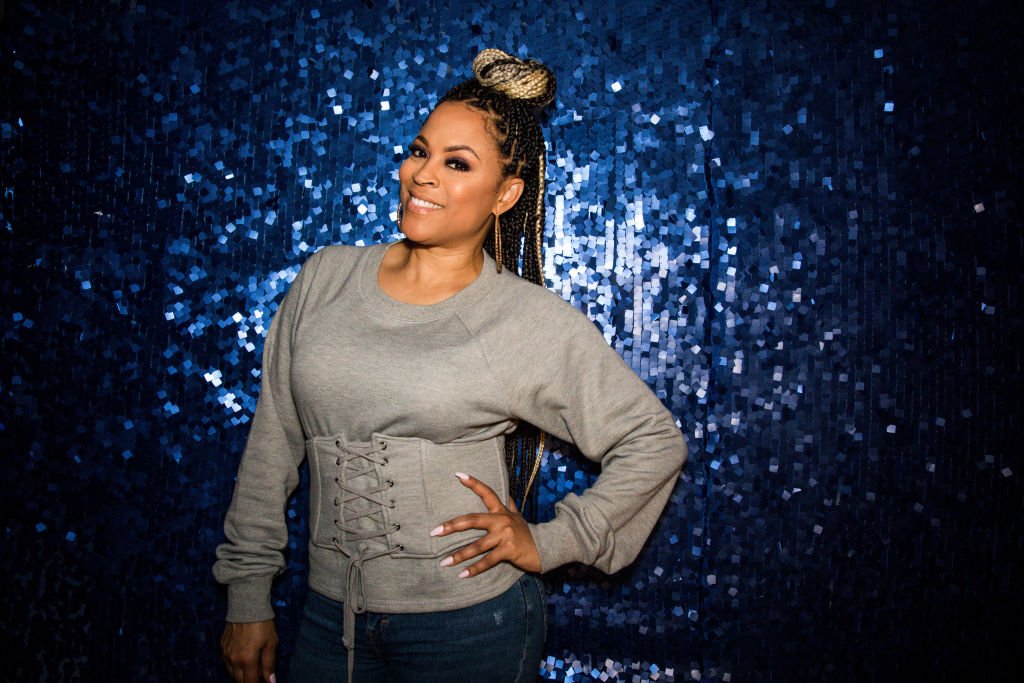 MOMMY'S PRIDE
Shaunie's post showed a photo of a smiling Shaqir in his basketball jersey posing for the camera in a court. The snapshot was mixed with an image that outlined his milestone. This included 18 points and ten boards. The star mom proudly wrote:
"My baby boy."
While basketball is quite synonymous with the O'Neal family, Shaunie is no less a proud mom when it comes to each of her children's basketball prowess. Her oldest kid with Shaquille O'Neal, Shareef is a young basketball player who is beginning to show his expertise in the game. 
CO-PARENTING FOR THE O'NEALS
Although Shaunie and Shaquille's love life is now history, the celebrity pair most often join forces to cater to their brood. Launching a writing career, Shaunie is looking to put together a piece of work where she opens up on co-parenting. 
One admirable aspect of her motherhood is how the TV personality taught her brood ethics like cleanliness and charity.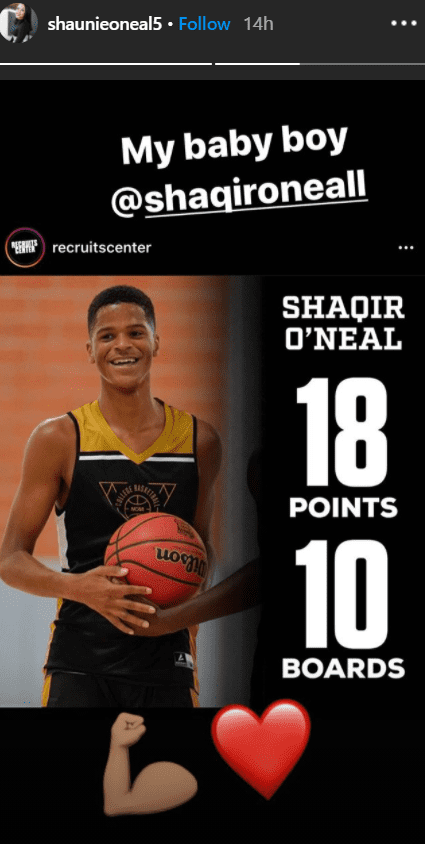 Shaunie once revealed on an episode of "The Real" that she is looking to write a book with her ex-husband who also shares her perspective on parenting.
Although they admitted that co-parenting was rocky in the first few years, they ended up meeting halfway and doing what's best for their children. The duo also moved on with other love interests. 
 A SUCCESSFUL SINGLE MOM
It is safe to say that Shaunie is a superwoman who has successfully juggled her business and motherhood. Best known for creating the reality series, "Basketball Wives," Shaunie also has other businesses. The star makes sure to keep her brood grounded amid her schedule. 
Her kids are Shareef, Myles, Amirah, Shaqir, and Me'arah, and so far, they have been doing excellently well in their chosen fields. 
While her children have successful budding careers, she has been able to impart the family's core value in them. Shaunie believes in rationing time between motherhood and her jobs. 
One admirable aspect of her motherhood is how the TV personality taught her brood ethics like cleanliness and charity.