Meet Josh Richards — Highest-Earning & First Male TikTok Star on Forbes List
The teenager became listed as one of the top five on the brand new Forbes' list. Besides being on Tik Tok, his fanbase also includes 6.8 million on Instagram, 2.1 million subscribers on YouTube, and 1.1 million followers on Triller. 
18-year-old Tik Tok superstar, Josh Richards, has been recently included in Forbes' first-ever list of Tik Tok's highest-paid stars. And if any of you thought that singing and dancing for people you can not even see is a waste of time, you are completely wrong.
Richards' fanbase has reached more than 20 million followers on Tik Tok, the most recently endangered social media, all of which he made by just being in front of a screen, dancing, singing, and lip-synching while still looking good.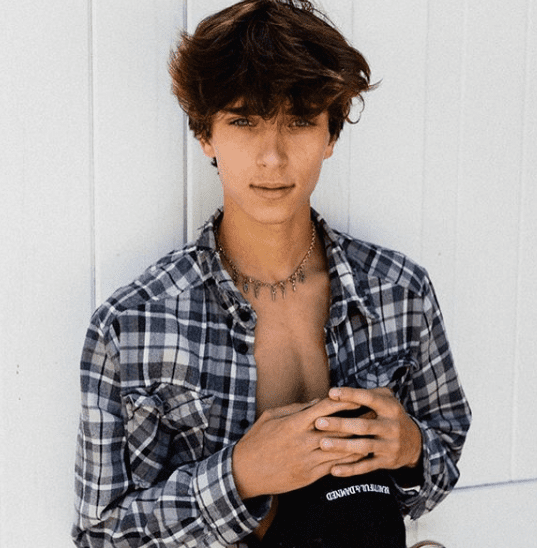 His "edgy teen" characteristic style has earned him more than 1.5 million dollars in about a year. Besides conceiving new ways on how companies are making money today, he has also forged a path to show influencers "how to properly monetize," he has said.
REACHING THE TOP
The kid, who was born on January 31, 2002, in Ontario, Canada, has said he is the oldest of three siblings, including younger sister Olivia and younger brother, Willie. However, he changed his family's quiet lifestyle to another completely different thanks to his love for social media.
He started out making money on Tik Tok through more traditional sponsorship deals, which included Reebok and HouseParty, YouTube ad proceeds, and a deal with Warner Records to make a new song.
However, to the list of money-making deals that arose after his social media success, Richards also added co-founding TalentX, a talent management company, and also having his own drink business called Ani Energy. He also moved into the Sway House, a residence in LA for a few of Tik Tok's most famous stars.
SOCIAL MEDIA DRAMA
Last March, the new young millionaire was involved in a public drama with colleagues and Tik Tok star, Chase Hudson. After apparently messing with his girlfriend by flirting with her through direct message, Richards released a YouTube music video called "Still Softish," which mocked Hudson.
The whole drama was obviously followed by millions of viewers and fans from both stars not only on Tik Tok but also through other platforms, such as Twitter and of course, Youtube. In the end, a friend in the common found peaceful ground for both of them, and the discussion did not go any further.
However, Richards frames what has made Tik Tok a unique phenomenon: good looking teenagers, dancing sequences, and a mix of memes and dramas which is used for merchandising and obtaining future earnings on ads and brand sponsorship deals.
In the last few months, and after Tik Tok' recent threats and confusing future, Richards has been trying to
migrate his fanbase to
another social media called Triller, which is a USA and UK based platform, opposite to the Chinese based rival, Tik Tok.