'Little Women: LA' Terra Jolé Enjoys Swimming with Her Children in New Family Photos
American actress and producer Terra Jolé took to Instagram to share new family photos, which featured her, her husband, and children enjoying some pool time. 
Terra Jolé recently shared a new post on Instagram. The post contained four photo slides, which showed her with her family enjoying some pool time. The post came up with a simple caption that read:
"Water ? Weekend"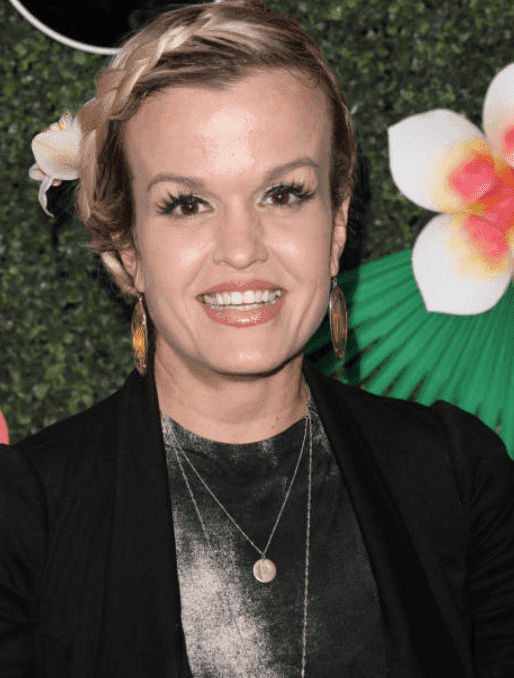 The first photo was of Terra, her daughter, Magnolia, and her son, Grayson. Terra held on to the 5-month-old Magnolia while the 4-year-old Grayson stood by her side.
The trio seemed to be in a very intimate moment as Grayson seemed to plant a kiss on Terra's cheek. Magnolia was unaware as she stared into the water with childlike concentration.
The second photo was a close-up of Magnolia as she seemed to stretch her hand towards the camera. Terra could be seen in the background smiling at Grayson, who was out of frame. 
Although the child wasn't planned, Terra told People that the baby would forever be a blessing.
The actress wore a wine swimsuit while Magnolia rocked a cute, frilly piece. Grayson wore a blue floater while Joe, Terra's husband, rocked white beach shorts with classy shades.
The third slide was dedicated to Terra's first daughter, Penelope. The 5-year-old girl wore a cute blue floater over printed shorts with a matching bucket hat.
Penelope was the image of cuteness as she seemed to be caught on camera while laughing. She seemed to be sitting by the pool as opposed to the other members who were in the pool.
The last photo slide was for the men in the family. Grayson and Joe turned their bright smiles on the camera as they had a bonding moment.
Terra seems to be blessed with a great family. Her excitement was on a high when she got pregnant with Magnolia last year. Although the child wasn't planned, Terra told People that the baby would forever be a blessing.
When Magnolia was finally delivered, the couple shared with People that they were overjoyed. They added that were going to ensure the health and safety of their new family.
Terra's family has won over the heart of her fans as they showered her last post with love. Many told her that they love her family while others congratulated her over the birth of Magnolia.
Terra's love for family made her launch a website — MiniMama.com. The website produces content for children and mothers. The reality star also has two other shows, "Little Women: LA" and "Terra's Little Family."