Check Out Morgan Stewart's Growing Baby Bump Only a Month after Pregnancy Reveal
The former reality television star, Morgan Stewart, finally showed off her bulging baby bump in a hot black swimsuit, one month after her surprising pregnancy reveal. 
One month after her pregnancy reveal, Morgan Stewart gave her fans what they had been anticipating. The expectant mom shared a photo showing off her growing bump in a black swimsuit.
Stewart, who recently divorced former husband Brendan Fitzpatrick, seemed happy to share her pregnancy journey. She also jokingly asked for a pregnant emoji with a swimsuit, in her caption.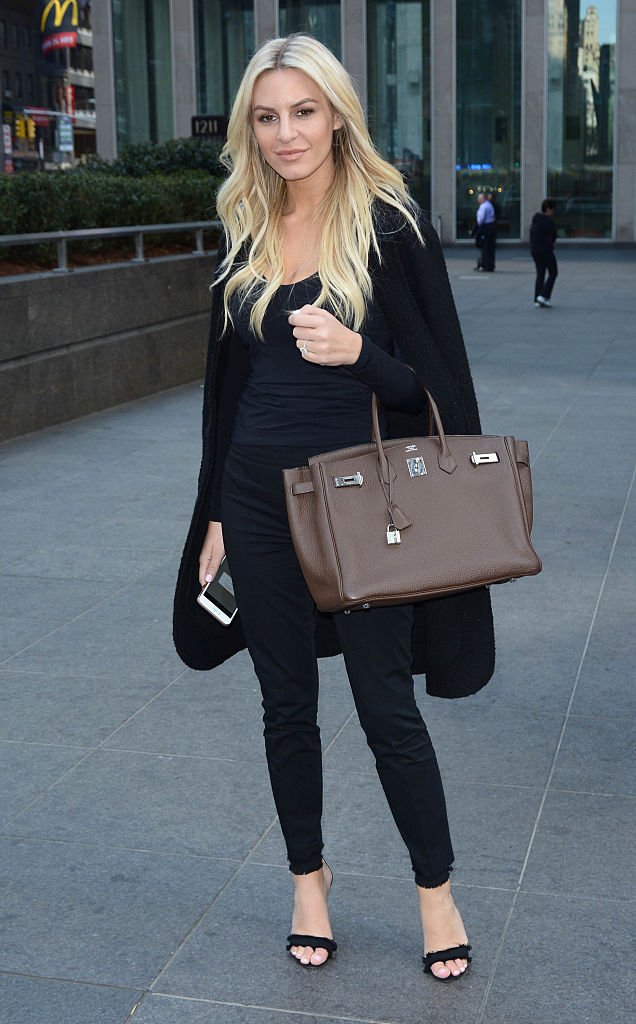 The star broke the news that she was expecting her first child, a girl, with fiancé Jordan Mcgraw, son of TV personality, Dr. Phil Mcgraw, whose excitement was almost contagious. 
After the bump-reveal, Stewart showed up on E! News Daily Pop the next day to talk about the news with fellow co-hosts, Nina Parker and Erin Lim, who bubbled with excitement. Stewart said:
"...I'm so happy that we can now say that out loud...the secret-keeping for that long, for me, has been one of the hardest things I've ever had to go through."
The star revealed that it was her awful morning sickness that made it easier to hide the news for so long, as her constant urge to throw up made it hard to speak. 
In hindsight, there were the evident telltale signs during the show, as Morgan was either seen snacking on saltine crackers or the occasional accidental comments. 
The television star is more than ready to step out of the shroud and tie the knot with her new love. 
It has been an exciting year for the 32-year-old mom-to-be. Last month, Stewart showed up for work sporting a new piece of jewelry on her finger, indicating a forthcoming wedding. 
The former reality star had been dating fiance Jordan McGraw for seven months before he finally decided to propose. The development was a massive surprise for Stewart. She explained. 
"...everything was a surprise, obviously—so it all lined up perfectly...people were like, 'When are you coming back to talk about this?'"
However, the star did not have to face the tirade of questions alone, as Jordan made a surprise appearance. The couple happily answered questions about how the proposal went down. 
Since the pair had been seeing each other on-and-off for ten years, it seemed like the right thing to do. Jordan proposed to Stewart over the Fourth of July weekend, where they lodged in a hotel. 
Despite her previous divorce, the television star is more than ready to step out of the shroud and tie the knot with her new love. 
With the baby girl on the way and the wedding bells clanging louder by the day, Morgan Stewart and fiance are stepping into new grounds as newlyweds and parents-to-be.