Gabrielle Union's Daughter Has a Tough Time Homeschooling as She Stares at a Tasty Dessert
Gabrielle Union and Dwayne Wade's cute baby daughter Kaavia James cannot help but be distracted by a mason jar of beverage with delicious whipped cream amid lessons, and as always, her fans can relate. 
Kaavia James Union Wade has yet again proved that she is one of the most relatable souls for the netizens. She has a spot-on expression for every situation!
The daughter of Gabrielle Union and Dwayne Wade is the internet's favorite shady baby and she has been keeping her fans amused through these stressful times.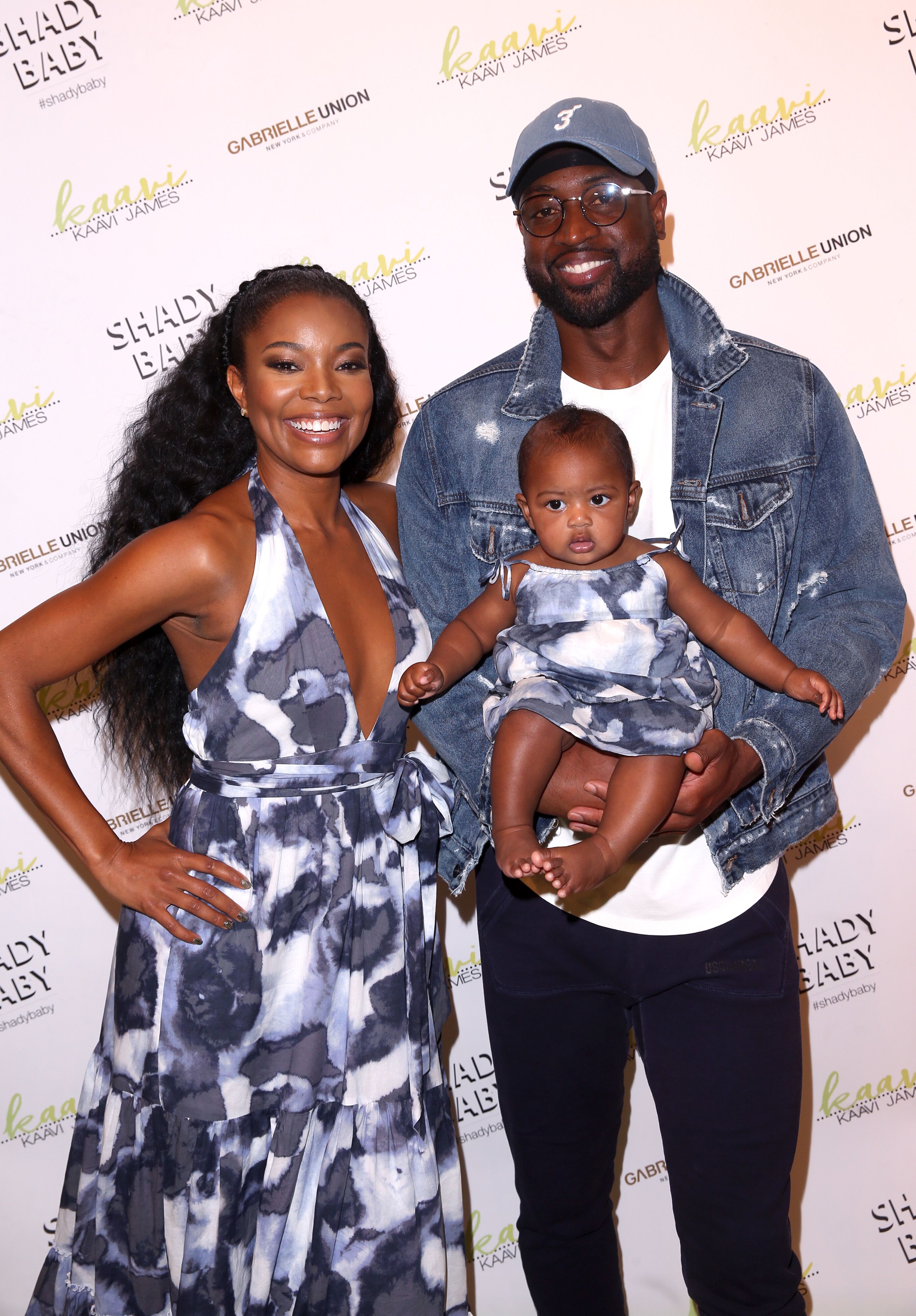 TEMPTATIONS EVERYWHERE!
More recently, the little one was trying to work on what seemed like her homework, but there was one thing that kept her distracted. 
In an Instagram photo posted on her personal account, she sat on a wooden table with her worksheet and a table topper in front of her. She was clearly supposed to be working on it. 

She is her mother's ride or die and together, they always have a great time.
But her eyes were focused on a big jar of delicious cold beverage with a generous serving of whipped cream on top. It was almost as if the tempting drink stared right at Kaavia, calling her to sneak a taste. 

NETIZENS FIND HER RELATABLE
The baby girl looked like she was done being patient and wanted to just go for it. The look on her face was that of impatience and craving, and the netizens could not relate more.
Hundreds of Kaavia's fans took to the comment section to share how much they love her expression. Most of them could totally understand where she came from. 
Fans cannot believe how fast the tot is growing up. She will be celebrating her second birthday on November 7 and it seems like she will grow up to be smarter and funnier.
Kaavia is the apple of her parents' eyes. She is her mother's ride or die and together, they always have a great time. Union is raising her daughter to be a strong and confident Black girl. 
RAISED TO BE CONFIDENT
Self-confidence starts with accepting your true self, and Union knows it pretty well. She is already teaching her daughter to love her curly hair. 
She and Wade want their children to understand that their children are beautiful no matter what other people think of them and by the looks of it, they are succeeding.