Check Out Gab Union's Daughter Kaavia's Cute Summer Outfit Featuring a Linen Dress & Straw Hat
Gabrielle Union and Dwyane Wade's daughter Kaavia James could not be any cuter! Internet's favorite sassy baby looked adorable as she flaunted a perfect summer outfit with a matching hat and it is a look.
Gabrielle Union is rarely bored at home, all thanks to her quirky baby daughter, Kaavia James. The little one is so full of life that she not only makes her parents happy but also lifts up the internet's mood.
Baby Kaavia has managed to rack up over a million followers with her vibrant and sassy personality on Instagram. Fans love to see her grow up and happily keep up with her shenanigans.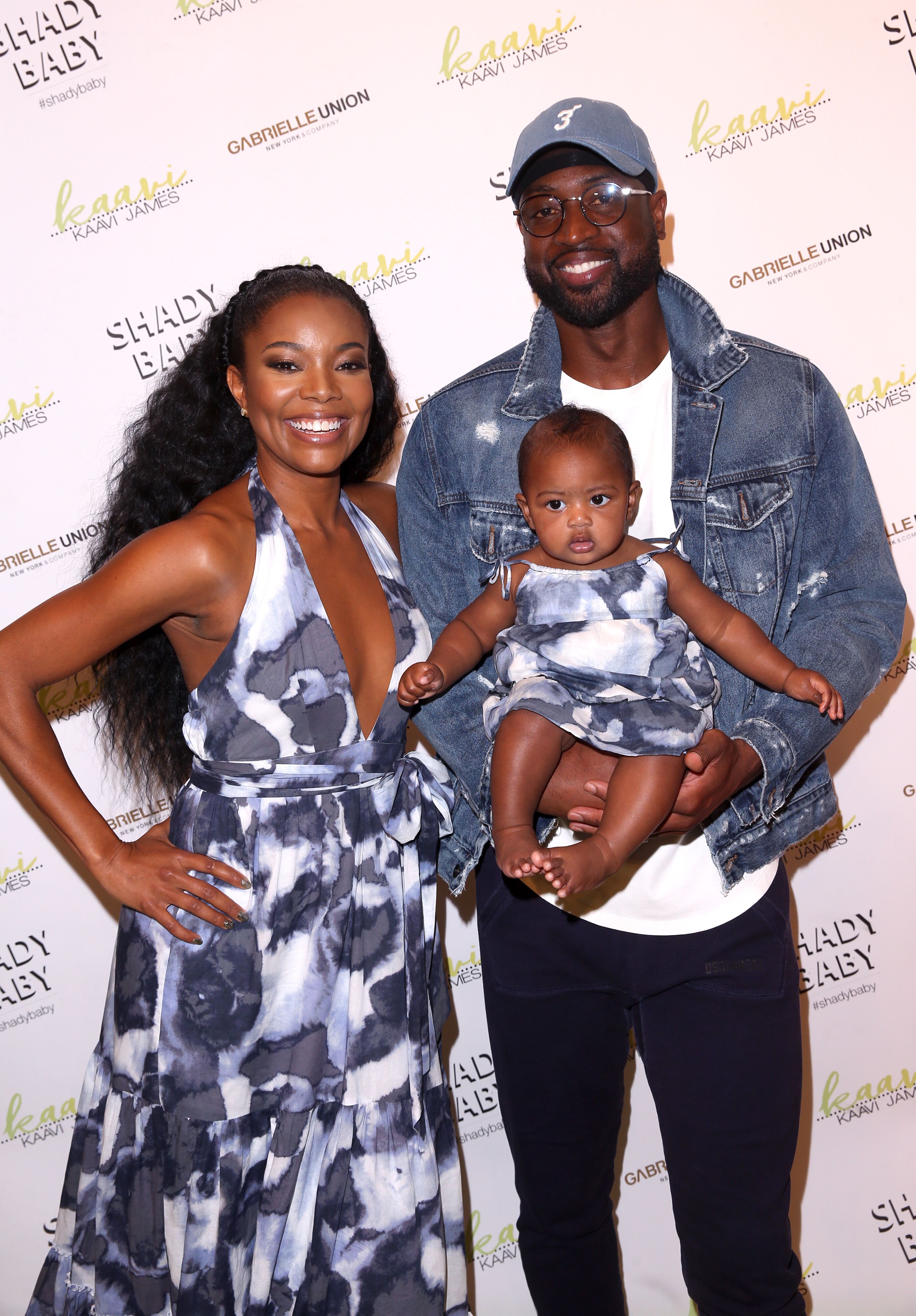 BABY OUTFIT GOALS
Kaavia's Instagram is run by her parents and they make sure that her fans get a regular dose of her sass and cuteness that they always find adorable. 
They recently shared a series of new photos of the little lady and her summer style was on point. She donned a striped dress with little buttons on the front and paired it with a matching beige hat. 
The "shady baby" sure lives up to her name!
In the first picture, the little one seems to be resisting her mother as she tried to wipe her face with a napkin. In the snapshots that followed, Kaavia has a look of triumph on her face after successfully making her go away.
NOT EASY TO IMPRESS
As always, fans found her mood super relatable and took to the comment section to shower her with love and compliments. Kudos to Kaavia for always coming up with such relatable expressions!
Kaavia definitely does not seem like a child who would get along with everyone. Even the best of entertainers fail to charm the 1-year-old. 
One such person is Shaquille O'Neal. Back in March, the former Los Angeles Lakers player tried his best to make the baby girl smile but to no avail. 
O'Neal had joined the Kaavia's dad along with "Bleacher Report" host Adam Lefkoe and L.A.Sparks forward Candace Parker for a special edition of "NBA on TNT." 
LIVING UP TO HER NAME
The grown-ups were joined by Kaavia whose attention was piqued when Lefkoe sang her his rendition of "Baby Shark." He even managed to steal a smile out of her. 
Meanwhile, O'Neal attempted to talk to Kaavia only to be served with an unmoved and nonchalant look. The "shady baby" sure lives up to her name! Her Instagram fans cannot wait to see how she grows up to be.