Kim Kardashian Shows Her Enviable Curves in Snow-White Shapewear for SKIMS
Kim Kardashian showed off her enviable curves in snow-white shapewear to celebrate the first anniversary of her shapewear brand, SKIMS.
Fashion mogul Kim Kardashian shared stunning photos of herself in a new Instagram post to celebrate the first anniversary of her SKIMS shapewear.
The first photo showed Kardashian donning white shapewear. In the photo which appeared to have been taken in a bedroom, she laid on her side with her right arm outstretched to prop her up as the left one rested behind her knees.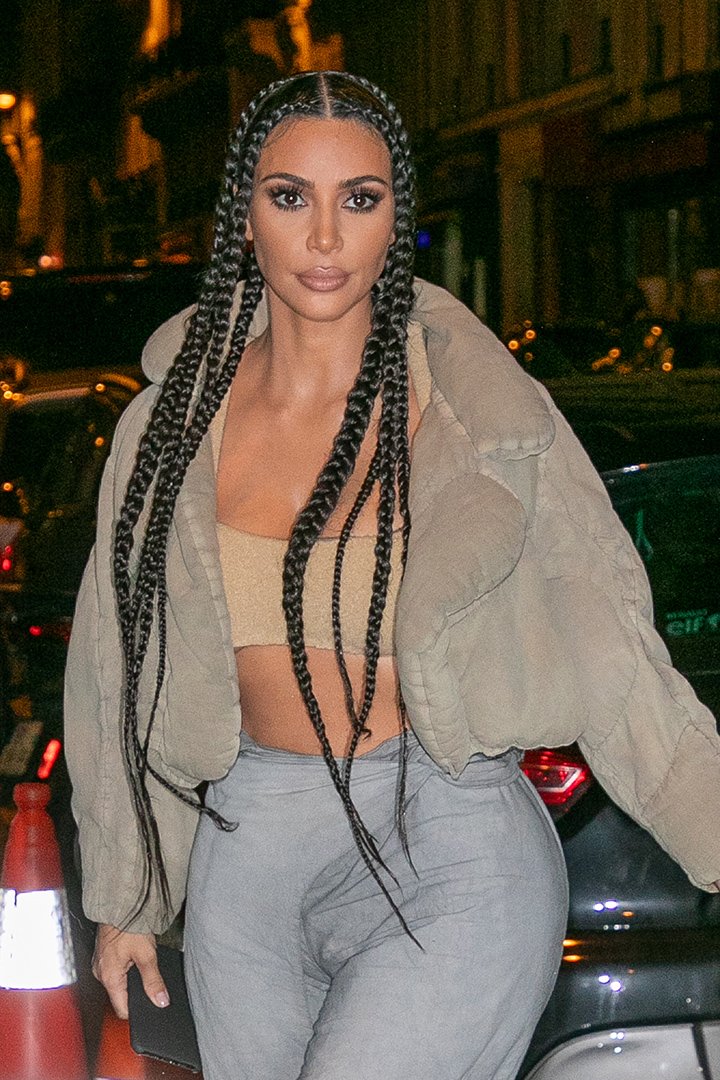 The bed sheets, pillows, and wallpaper were printed with various women in shapewear. The concept seemed to be linked to the SKIMS anniversary. An oriental telephone rested on the bedside table to cap off the set.
Kardashian's wavy black hair was parted down the middle while the ends framed her shoulder and hands. Her evenly-toned skin was on full display in the shapewear. Her well-blended makeup gave off a natural and perfect look.
The second photo slide was taken from a closer angle.  The shapewear seemed to be sheer up-close. The photo flattered Kardashian's figure and revealed her enviable curves.
Kardashian sat on the bed with both hands stretched out behind and her hair swept behind her back. From this photo, it could be seen that the floor was also laid with the same background as the bed sheets and walls.
Her fans flooded her post with over 7000 comments. Some fans gushed over her skin while others asked to order the bed set. The comment section was filled with several heart eyes emojis amidst chants of "queen."
The fans also said they love the shapewear and would want one. This seemed to be the goal of the post as Kardashian's caption read:
"To celebrate our @skims 1 year anniversary on September 10th, we're dropping new Solutionwear™ styles... Join the waitlist to receive early access to shop…"
Kardashian celebrated SKIMS's first-year anniversary a little early and the shapewear line featured customers, celebrities, and models in its anniversary campaign. To celebrate, SKIMS would also be giving out 100 novelty items to its customers.
Forbes declared  Kardashian to be worth about $900 million sometime in July. This was after Coty acquired a $200 million stake in KKW. Kanye West, her husband, took to Twitter to congratulate her on billionaire status.
Asides the celebrations, West and Kardashian have had marital issues recently. The rapper went on a Twitter rant, saying things that shouldn't be heard of, and this made their marriage shaky to the point where divorce became an option.
However, the couple is trying to make the marriage work. After Kardashian made a trip to Wyoming to see her husband, there seemed to have been an improvement in their relationship. Their fans are hoping that they become the loving couple they've known them to be once again.