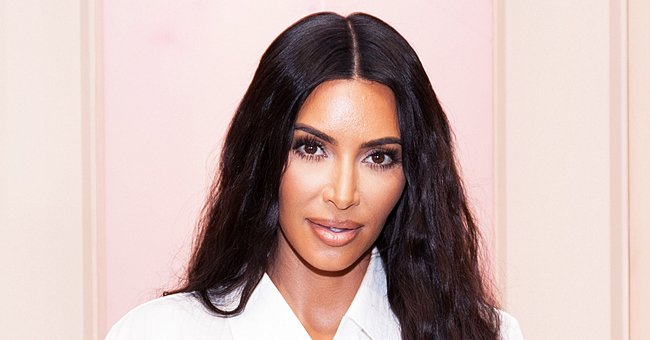 Getty Images
Kim Kardashian Flaunts Her Phenomenal Figure as She Poses in Beige SKIMS in New Photos
The "Keeping Up with the Kardashians" star knows how to capture the attention of potential customers as she models her shapewear brand designs in social media, recently making another move to position her product.
39-year-old businesswoman and media personality Kim Kardashian's impressive platform and famously attractive body make her the perfect model to showcase her shapewear brand SKIMS, and she recently demonstrated it once again.
On August 28, 2020, Kardashian took to the brand's Instagram feed to post a photo by Vanessa Beecroft on which she can be seen in a SKIMS ensemble consisting of a boxer and a bralette, both in ochre.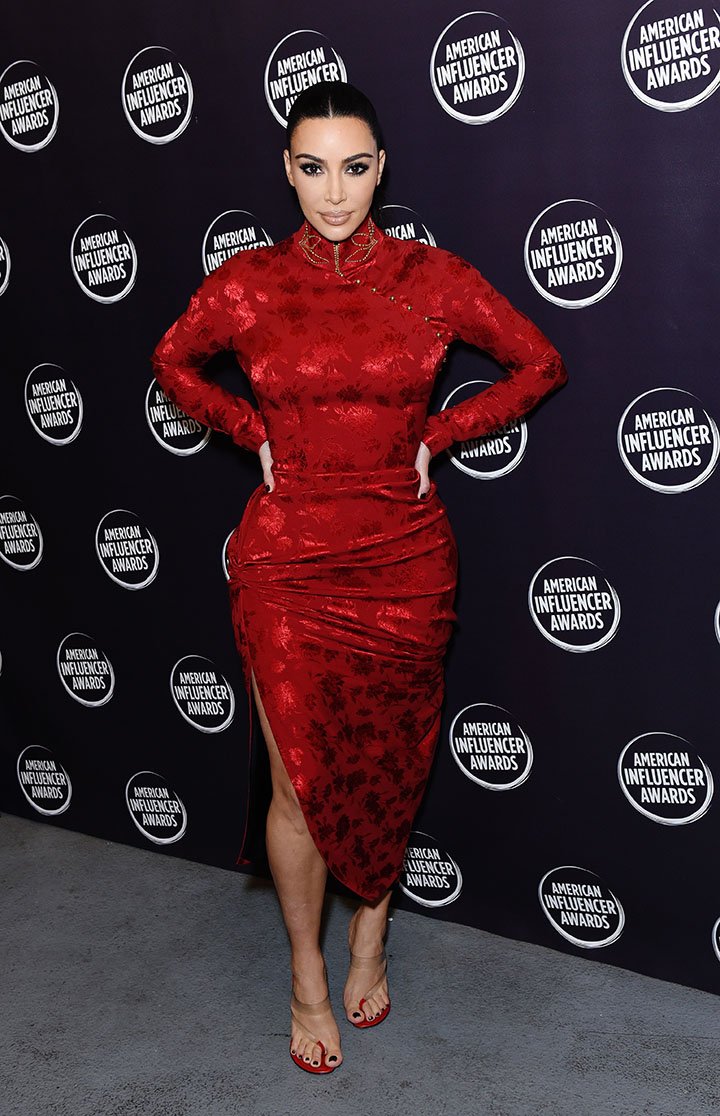 Kim Kardashian attends the 2nd Annual American Influencer Awards at Dolby Theater in Hollywood, California in November 2019. I Image: Getty Images.
"Made from super soft and comfortable cotton for the perfect fit," the garments are described in the post's caption where Kardashian's personal account was also linked.
In the image, Kardashian has her left arm raised horizontally as she lies on a piece of cardboard. She has her left knee up and her left leg partially resting on her right leg. Her long hair is left down to her waist.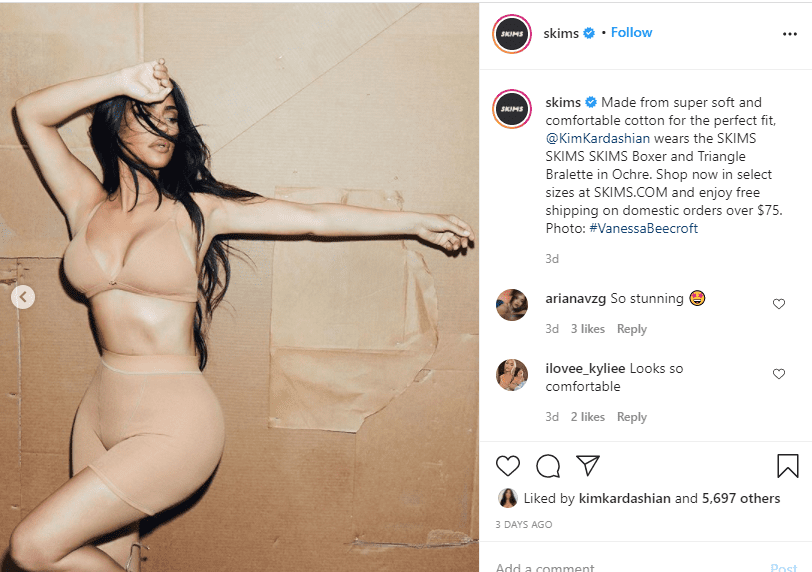 Kim Kardashian poses in one of her SKIMS products | Source: Instagram/SKIMS
"So stunning," one of the brand's fans commented on the image. "Looks so comfortable," wrote another user about the outfit. "Kim, you look amazing! I got this set, so excited," added a satisfied customer and fan of Kardashian.
The COVID-19 pandemic has seriously affected several industries, and while much of the fashion and clothing businesses are struggling to keep working during these unprecedented times, Kardashian has continued selling her SKIMS collection.
Back in April, while the mother-of-four was practicing self-isolation with her husband Kanye West in their shared California home, she once again took her fans' breaths away when she promoted SKIMS Smooth Essentials on Instagram.
In the post shared on SKIMS' feed on April 8, 2020, Kardashian appears triplicated by editing three images of the socialite as she lies on the sand and soaks in shallow sea waters during a trip to the Bahamas.
Whether promoting one of her business ventures or not, Kardashian loves to flaunt her enviable figure wearing as little as possible, and she is especially willing to do so when the person behind the camera is her beloved husband.
Back in February, to mark Valentine's Day, West reportedly took Kardashian on a "surprise getaway" to Cabo San Lucas, Mexico to celebrate the romantic holiday next to the ocean.
To document the special occasion, Kardashian used her social media to post a pair of snapshots taken by West as she wore a beautiful black bikini accessorized with a choker while sitting by a pool with the ocean as background.
Please fill in your e-mail so we can share with you our top stories!