Reggie Bush Shows off His Curly-Haired Daughter Briseis in This Stunning Photo
Former American football running back Reggie Bush shared a brand new photo of his 7-year-old daughter Briseis Avagyan where she embraced her light curly hair. She looks amazing!
Reggie Bush rarely shares photos of his children on Instagram, but recently, he treated his fans with a sweet new snap of his daughter, Briseis Avagyan on Instagram.
With her light, curly hair let loose, Briseis looked pretty cute in the snap. The rays of the sun illuminated her mane, making those beautiful strands look like golden threads.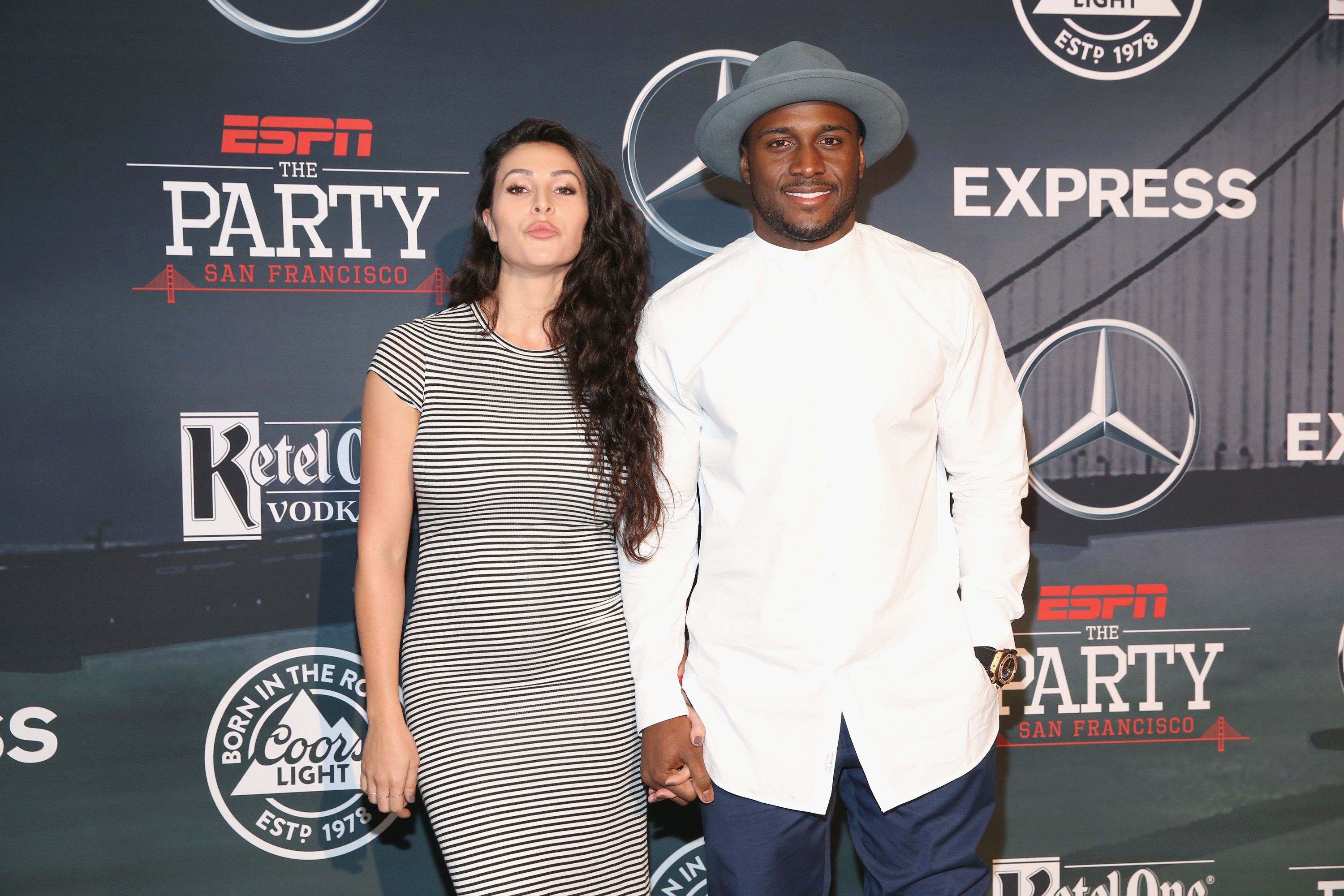 FANS SAY SHE LOOKS LIKE HER MOM
The doting father simply captioned the photo writing "curls," clearly proud of his little one's locks. Fans were amazed to see how big Briseis has gotten. 
Most of them gushed about how cute the 7-year-old looks. Others shared that she looks just like her gorgeous mother, Lilit Avagyan. It is not hard to see that she is indeed blessed with her parents' good genes. 
Talking about likeness, Briseis is often compared to North West, the daughter of the "Keeping Up With the Kardashians" star, Kim Kardashian, and her husband, Kanye West. 
After retiring from the NFL, raising kids became Bush's number one priority.

THE KARDASHIAN CONNECTION
And the resemblance is uncanny. Netizens think North and Briseis could actually be mistaken for twins. What is more interesting is the fact that Briseis' father and Kardashian had a connection in the past. 
Before Kardashian married her ex Kris Humphries and Kanye West, she and Bush were in a relationship for three years. They broke up in 2013. 
I bet you thought this was Kim, North, & Saint...

This is Reggie Bush Wife , daughter & son ... lol #mindfuck pic.twitter.com/YG5oEDgrW0

— Beyonce's Thigh Meat (@AyanaTheDIVA) February 24, 2017
It is no surprise that North and Briseis look alike. After all, their parents could be mistaken for twins as well, especially Kardashian and Avagyan. 
It is crazy how the exes went on to have their own families that look so much alike. Besides Briseis, Bush and Avagyan are proud parents to their sons, Agyemang and Uriah. 
REGGIE'S LOVE FOR HIS KIDS
After retiring from the NFL, raising kids became Bush's number one priority. "I've been able to enjoy more time with our family and just being able to do things that I normally wouldn't be able to be here for," he confessed to People in May 2020. 
He and Avagyan are making the best out of their free time with the kids amid the pandemic, but homeschooling has definitely been a challenge to them.