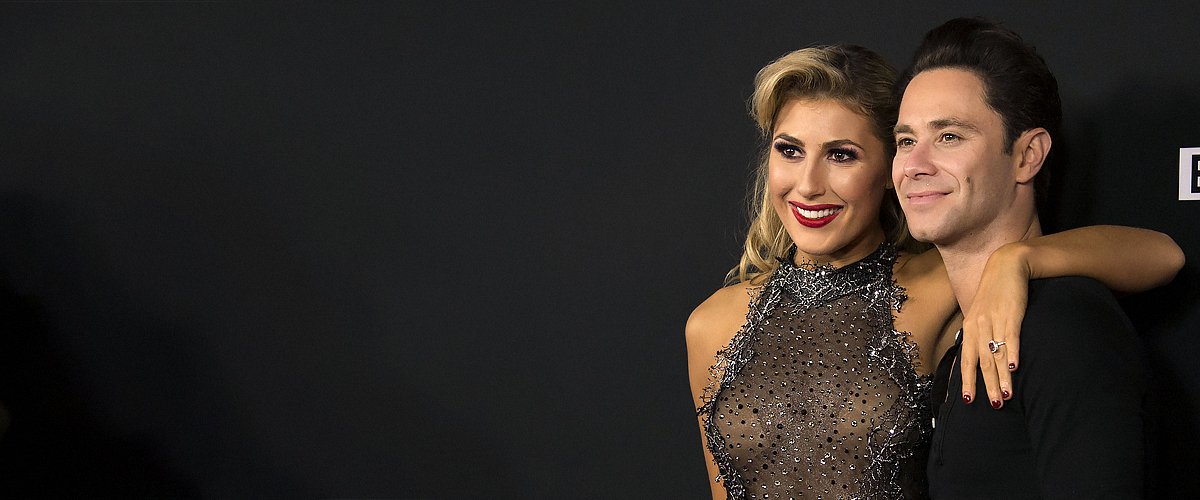 Getty Images
Sasha Farber and Emma Slater's Romance Started on DWTS — inside Their Beautiful Love Story
Professional dancers Sasha Farber and Emma Slater met and fell in love in "Dancing With The Stars" and have just celebrated their second wedding anniversary.
Faber dropped to one knee and presented Slater with a ring, and asked her to marry him, and she accepted. It was the final act in a romance that started backstage, in America's most popular dance contest.
Faber and Slater's first dance as a married couple was to the sound of Ed Sheeran's hit song "Perfect."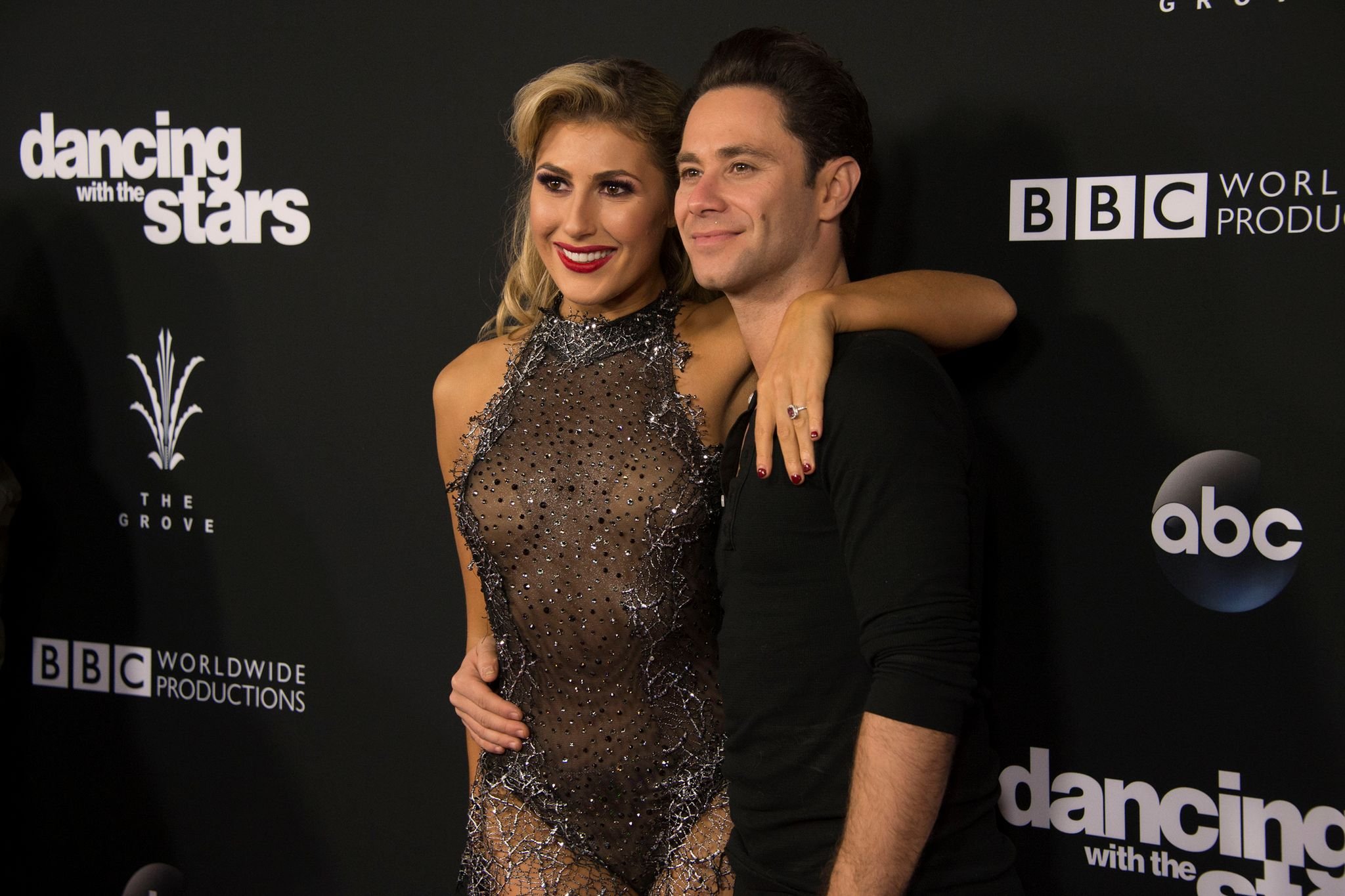 "Dancing With the Stars" pro-dancers Sasha Faber and Emma Slater at the "24-Hour Fusion Challenge" | Source: Getty Images
Faber won her over, and the couple started dating and soon they moved in together. But the course of true love didn't run smoothly, and for a brief period, Faber and Slater broke up, although they remained friends, and were still living in the same house.
The couple reconciled and ended up consolidating their relationship by buying a home together. They had been together for 5 years when Faber decided to take the Big Step, with the connivance of the DWS crew, and Slater's sister. Slater had told her sister that she had seen and fallen in love with a stunning vintage pink sapphire ring, and she dropped the hint to Faber.
Armed with the ring, and after an amazing romantic dance, Faber proposed to Slater in front of the cameras, and millions of viewers. On March 26, 2018, the couple finally tied the knot in a gorgeous romantic ceremony attended by 180 guests. The two wanted a Russian style wedding, with lots of European style food, and of course, lots and lots of dancing.
Some of their famous guests ended up adding to the entertainment. Former NSYNC member Joey Fatone grabbed the mike and belted out "Mustang Sally," after which friend Alfonso Ribeiro (of "Fresh Prince" fame) did his version of Michael Jackson's "Billie Jean," and dancer Derek Hough showed off his vocal talents.
Of course, the bride and groom took to the dance floor, and Slater changed into a second gown for the occasion. Her lovely floor-length romantic Rivini gown with vintage lace and a long train would have hampered her dancing. Faber and Slater's first dance as a married couple was to the sound of Ed Sheeran's hit song "Perfect." Sheeran couldn't be present, but he did record a very special message for the happy couple.
The couple departed on their honeymoon to Mexico, and to start their new life together. Since then, the couple has celebrated their second wedding anniversary and are as happy together as ever. They are now preparing to return for the new season of "Dancing With The Stars" after a hiatus due to the COVID-19 pandemic.
As for their future plans, like starting a family, Faber and Slater are playing their cards close to the vest, despite the urgings of their millions of fans. The new season will see them back on the dance floor, partnering celebrities and vying to win the coveted mirrored ball award.
Their partners have yet to be announced, but the 20202 guest dancers will include Netflix star Monica Aldama, Big Cat Rescue CEO Carole Baskin, "Bachelorette" alum Kaitlyn Bristowe, NFL player Vernon Davis, and actress Anne Heche.The new season of "Dancing With The Stars" is slated to begin on September 14, 2020.
Please fill in your e-mail so we can share with you our top stories!