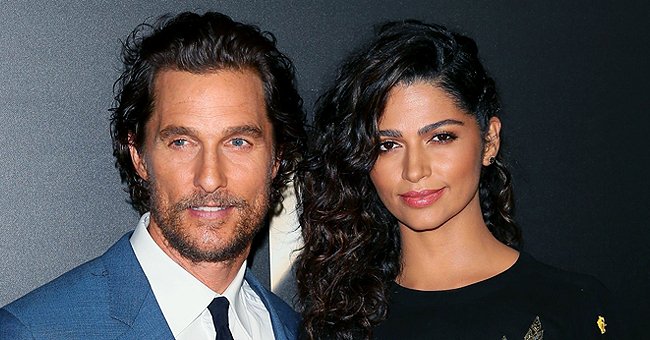 Getty Images
Matthew McConaughey's Wife Camila Alves Showcases Natural Beauty in a Makeup-Free Photo
Matthew McConaughey's wife, Camila Alves, flaunted her bare-faced photo on social media. Fans were in awe of her natural beauty.
On September 7, Camila Alves, 38, served a makeup-free face on Instagram, highlighting her perfectly-shaped eyebrows and comb-free hair. Many fans reacted to Alves's youthful beauty. One fan said:
"You are so naturally a beauty."
Alves's all-natural look was far from the usual heavy makeup she would wear during fashion shows or red-carpet events. Often, her actor husband McConaughey, 50, is by her side during these shows.
She and the "Interstellar" star have focused their attention on spending time at home with their three children - Levi, 12, Vida, 10, and 7-year-old Livingston.
The "Serenity" star and Alves revealed that they give their children "tough love."
Even before her modeling career began, Alves seemed to have embraced a low-key lifestyle and simple living. She wanted a life where she does not need to enhance her beauty to get validation from others.
The model showed off her raw beauty on Instagram when she was still a child living in Brazil. In the photo, Alves looked gorgeous with her long wavy hair while holding a black puppy named Bobby.
With all the catwalk training she has undergone as a model, Aves looked back to her old self in the picture. She admitted being an outspoken tomboy growing up.
Alves continues to speak her mind. She would open up to McConaughey about rules to effectively strengthen their marriage and raise their children with good values.
With his wife by his side, McConaughey seems to have mastered being a husband and a father. He shared that the best way to be a father is to make sure his children see how he loves their mother.
They also instill discipline in their children. McConaughey also said that they respect their children's individualities and their choices, as these make them who they are.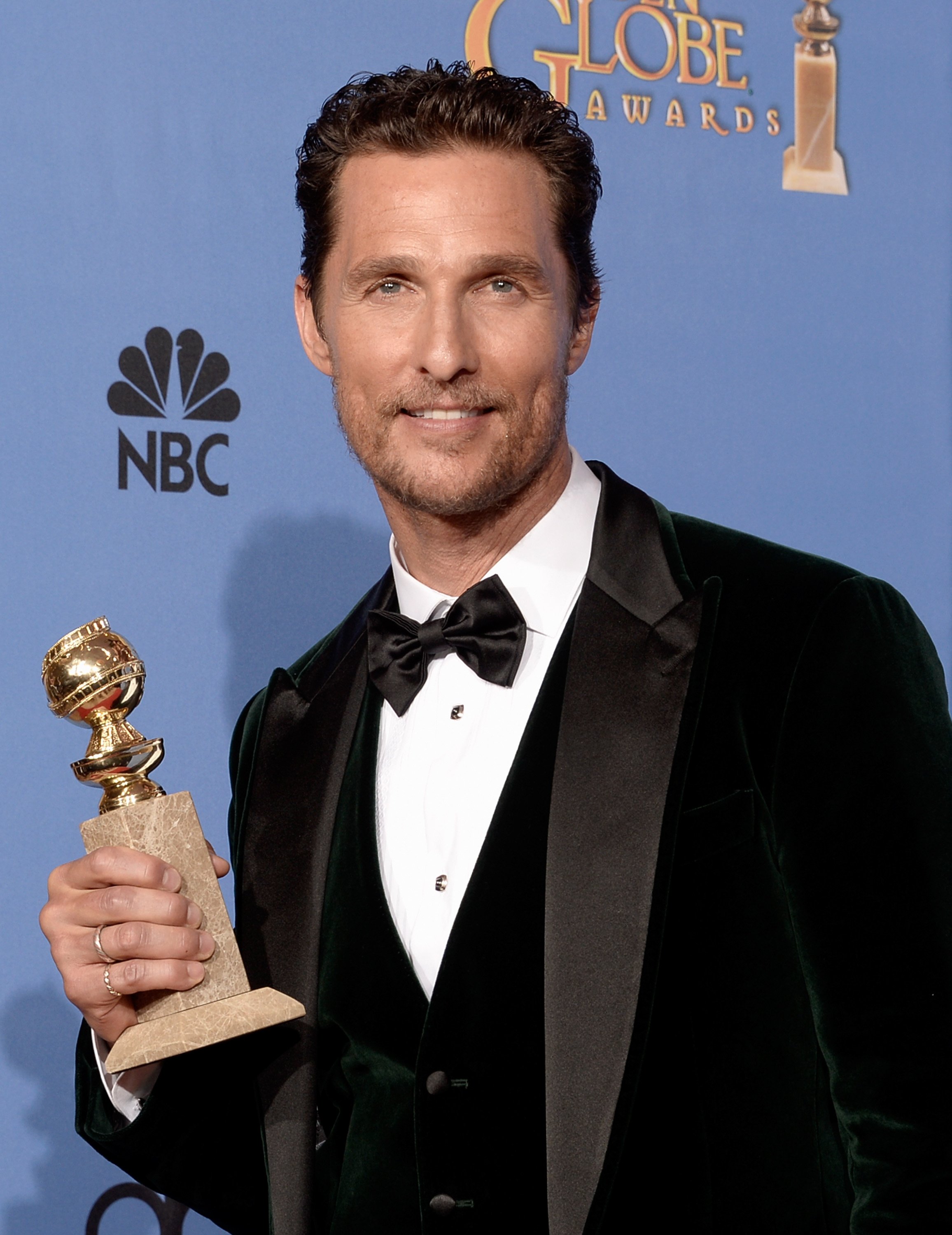 Actor Matthew McConaughey wins the 2014 Golden Globe Awards for Best Actor for "Dallas Buyers Club." | Photo: Getty Images
The "Serenity" star and Alves revealed that they give their children "tough love." While some families would give their children everything they want, the couple would do the opposite.
McConaughey explained that children would not usually get what they need the most. There are times the actor would say "no" as he does not want them to become spoiled.
It turns out that his children and Alves love how the actor disciplines their children. It goes to show that his family has an incredible bond.
Aside from Alves and McConaughey's family, another celebrity family known for their tight bond are the Beckhams. Power couple Victoria and David Beckham have set family rules that their four children follow.
These rules include having family dinner at 6 in the evening. The couple also revealed one secret to a strong marriage - swapping responsibilities.
Please fill in your e-mail so we can share with you our top stories!