Amy Schumer Posts Cute Childhood Photo as the Comedian Reveals She Has Lyme Disease
Comedian Amy Schumer opened up about her Lyme disease diagnosis and shared that she eager to get it out of her system after possibly having it for years.
On Tuesday, Amy Schumer shared a new update on social media. While the comedian posted an adorable throwback picture of herself during childhood, the caption revealed that she contracted Lyme disease.
No stranger to health issues, Schumer joins a whole host of other celebrities who had also previously been diagnosed with the tick-borne disease.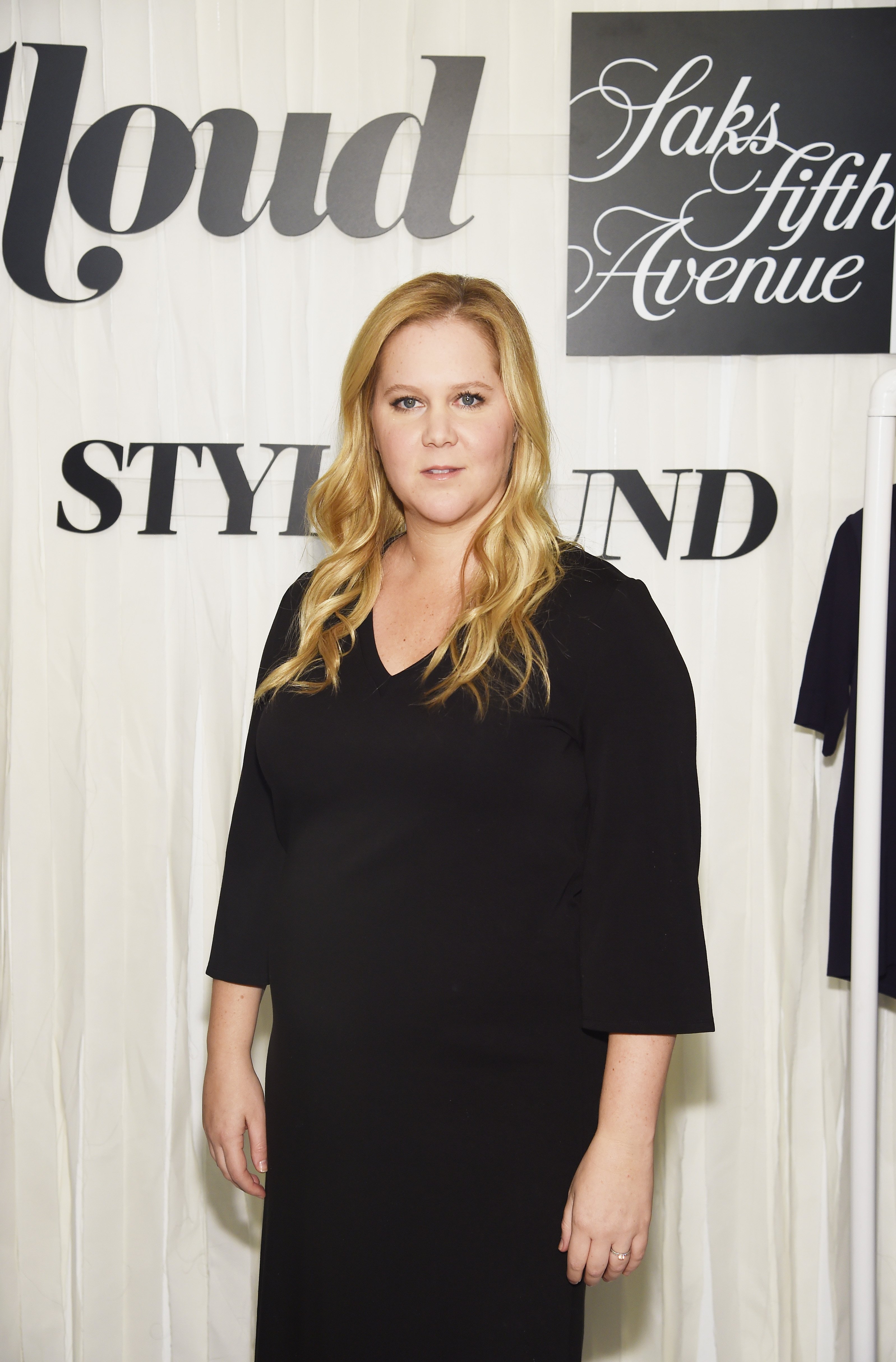 WHAT IS LYME DISEASE?
The bacteria called Borrelia burgdorferi can infect black-legged ticks, which in turn can cause a debilitating infection in humans when bitten by them, and it is known as Lyme disease.
Early symptoms of the infection include symptoms such as joint pain, fatigue, headaches, and feeling like the flu is about to take hold.
If left untreated, these symptoms could escalate into severe headaches and joint pain, paralysis, problems with vision, hearing, and memory, and then there is the possibility of inflammation in the heart and brain as well.
SCHUMER'S DIAGNOSIS
Having contracted the disease, Schumer shared it with her followers on social media alongside an adorable picture of her holding her "first-ever fishing pole," and wrote:
"Anyone get LYME this summer? I got it and I'm on doxycycline. I have maybe had it for years. Any advice? Can you have a glass of wine or 2 on it?"
The 39-year-old comedian said that she stays out of the sun as recommended and added that she felt "good" despite the diagnosis. Asking fans to share their experiences, Schumer added:
"I'm also taking these herbs from cape cod called Lyme-2. I also want to say that I feel good and am excited to get rid of it."
SEVERAL CELEBRITIES BATTLED THE DISEASE
Lyme disease is also called the "great imitator" because of its specific composition of symptoms. They correspond with symptoms of other conditions such as fibromyalgia, rheumatoid arthritis, multiple sclerosis, and, therefore, the condition often goes undiagnosed for a long time. 
Ben Stiller is one celebrity diagnosed with the condition and familiar with the struggle of an accurate diagnosis, as is Justin Bieber and Avril Lavigne, who became an advocate for the disease after she received her Lyme disease diagnosis in 2015.
SCHUMER'S PREVIOUS MEDICAL STRUGGLE
Schumer is happily married to Chris Fischer, and the couple shares an adorable 15-month-old son Gene David, but the comedian's pregnancy was far from easy.
She had severe hyperemesis gravidarum throughout the pregnancy that Schumer said made her feel like she suffered from food poisoning for nine months. Additionally, the comedian underwent IVF, which she doesn't want to do again because it took a significant toll on her.
Last month, Schumer said that a second child is likely to happen via surrogate as another pregnancy for her would mean more rounds of IVF, and that will not happen again. For now, Schumer and her husband are enjoying every minute with the adorable child they already share, grateful for the gift.
They have also been cooking up a storm on social media quite literally. Chris Fischer is a chef, and Amy Schumer is a comedian with zero skills in the kitchen, and it made for fantastic ingredients of a hit cooking show.
In the episodes, Fischer teaches his wife in the ways of the kitchen, and their humor and fun approach translates into entertaining, educational comedic relief. Aptly, they call the show, "Amy Schumer Learns to Cook."