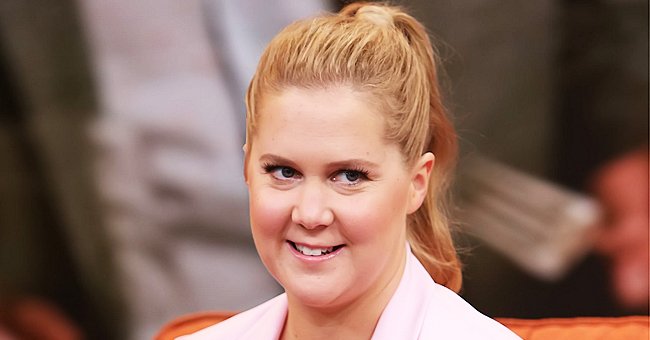 Getty Images
Amy Schumer Poses with Husband Chris Who Holds Their Son Gene Upside Down
Amy Schumer is a woman of many talents, one of which just landed her an Emmy nomination for the brilliant way she adapted to the way the world turned upside down amid the pandemic.
On Monday, the comedian and mother of one took to social media to remind followers to tune into her new show alongside an adorable snap.
Fans might be tempted to hop onto the comedy channel, but it's on the Food Network where Amy Schumer weaves her magic these days. She is married to the professional chef Chris Fischer, and together they came up with a winner, not forgetting nanny Jane, of course.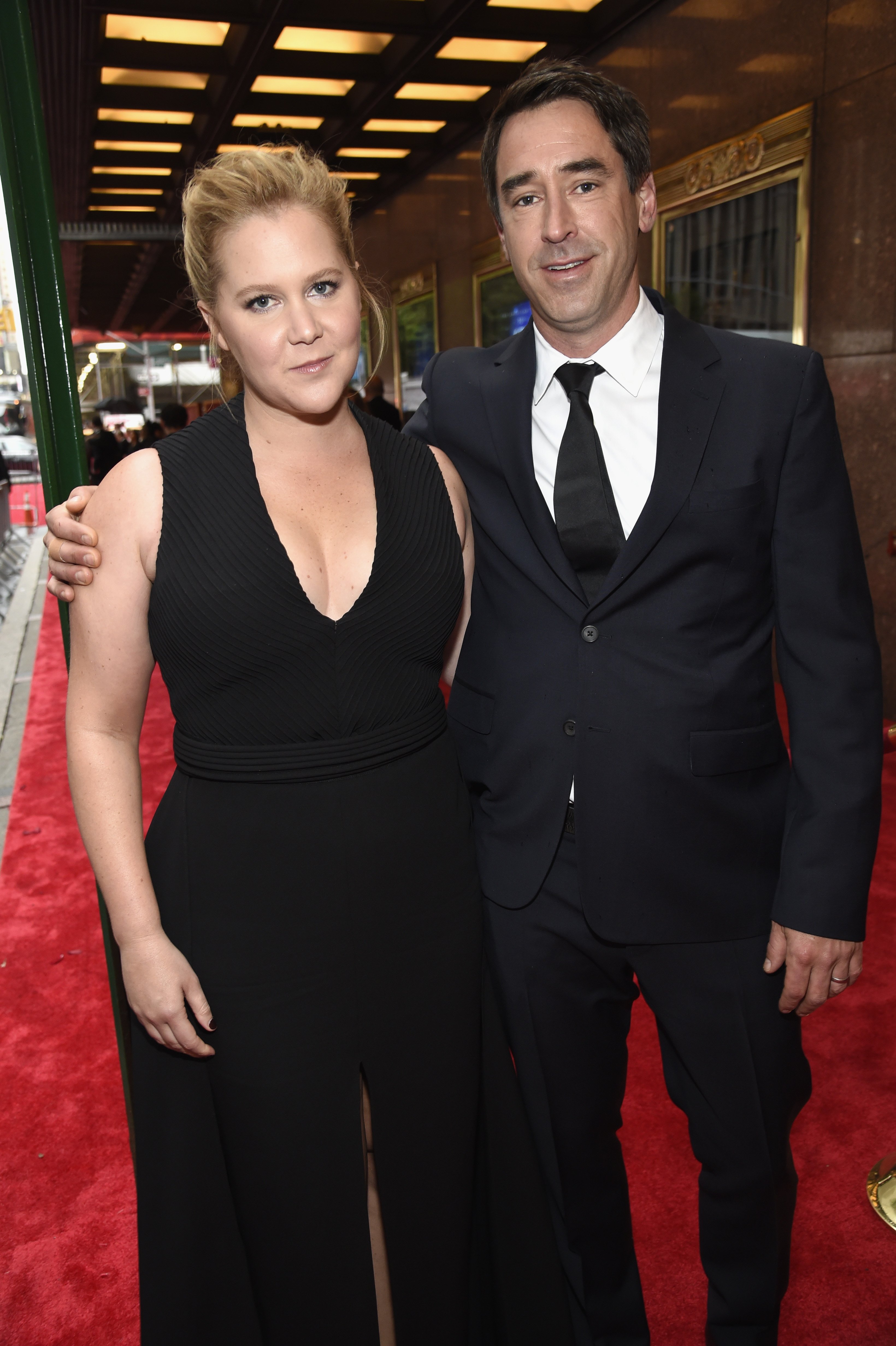 Amy Schumer and Chris Fischer attend the 72nd Annual Tony Awards on June 10, 2018, in New York City. | Source: Getty Images.
THE WINNING IDEA
The coronavirus pandemic had the couple and their 15-month-old son Gene David quarantine at home, and they combined their skills to create an Emmy nominated television show called "Amy Schumer Learns to Cook."
In the episodes, Fischer teaches his comedic wife to cook dishes while their son's nanny, Jane records to footage and looks after little Gene.
THE NOMINATION
Schumer announced a new episode of her cooking show with an adorable picture earlier his week, and its a funny and accurate representation of the fun they have while learning. The comedian almost looked serious while Fischer playfully held a smiling Gene upside down.
When news broke of the show's Emmy nomination, Schumer marked the moment on social media with a snap taken alongside nanny Jane on the beach. Excited at the news, she wrote:
"We got nominated for an Emmy today (Chris too. But mostly us) #amyschumerlearnstocook."
A SIBLING FOR GENE?
News of the nomination came shortly after the comedian opened up about the possibility of expanding her family with Chris even further.
Earlier this month, Schumer appeared on "Sunday Today" with Willie Geist and spoke about the in vitro fertilization she underwent to get pregnant with Gene.
The couple also has at least one embryo after Schumer's first round of IVF secured, but it is unlikely that she will go that route again or get pregnant. For now, they are in no rush to decide anything, as she said:
"I decided that I can't be pregnant ever again. We thought about a surrogate. but I think we're going to hold off for right now."
TROUBLES WITH THE FIRST PREGNANCY
In another interview, the comedian elaborated more on the reasons she decided not to physically get pregnant herself again. While Amy Schumer experienced extreme morning sickness called hyperemesis gravidarum throughout the pregnancy, but other factors also played a part.
Previously diagnosed with endometriosis and adenomyosis, the comedian said that she technically could carry a child to term, but it might cause her demise first.
Please fill in your e-mail so we can share with you our top stories!