Snoop Dogg Shares a Sweet Throwback Photo with His Wife in Matching Outfits at a Movie Premiere
Snoop Dogg recently shared an old snapshot with his wife, Shante, on Instagram, and the couple looked incredibly adorable in their matching outfits.
Legendary rapper Snoop Dogg took a trip down memory lane when he shared an old picture of himself and his wife, Shante Broadus, rocking matching outfits from the premiere of the 2001 movie, "The Wash."
In the photo which was posted to his Instagram, Snoop donned a blue jacket with a white T-shirt beneath. The rapper accessorized with a blue hat, a silver necklace, and a pair of sunglasses embellished with crystal rhinestones.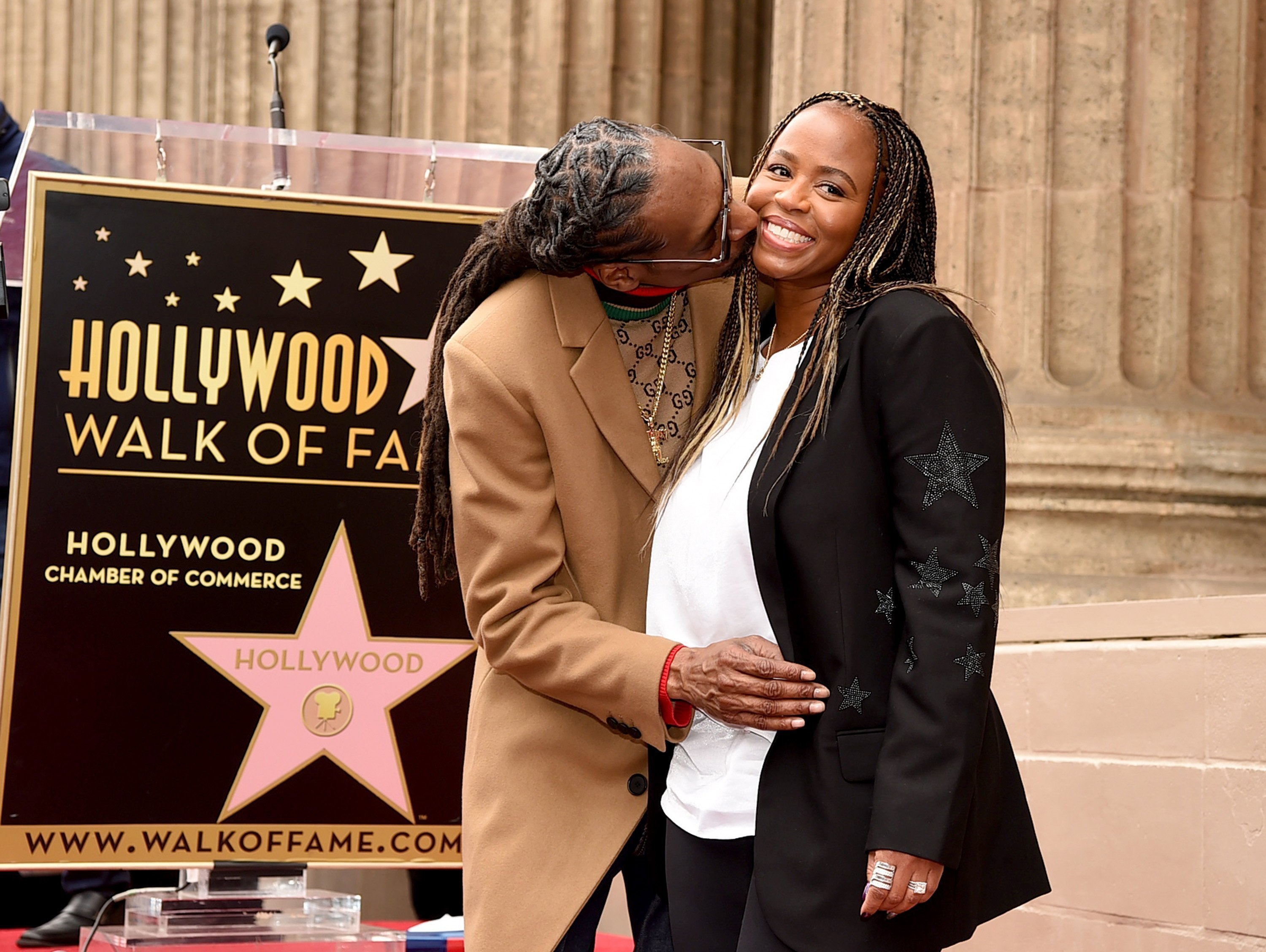 The picture also saw Snoop rocking stud earrings as he held a blue cup that sported his name "Snoop" written with rhinestones. The rapper's wife, Shante, donned an outfit similar to her husband's.
She rocked a blue suede jacket which was accessorized with a silver necklace and a pair of sunglasses. With Snoop towering over his wife, he placed one hand on her shoulder as they posed for the picture which was captioned:
"Young Love. The Wash ? premier ??? @bosslady_ent."
The throwback photo garnered reactions from several fans and followers who took to the comments section to share their thoughts.
While some recalled how great "The Wash" was, others could not stop gushing over how adorable Snoop and Shante looked. In addition to comments, the post also received a lot of likes with over one hundred and sixty thousand likes thus far.
In 2016, Shante stirred up rumors of separation after sharing some cryptic quotes.
Snoop and Shante have been married since 1997. Today, the couple is a representation of long-lasting Black love in Hollywood. The duo has, however, also had their fair share of marital troubles. In 2004, Snoop filed for divorce, but it was short-lived as he canceled the proceedings shortly after.
As a show of love for each other, the couple renewed their vows in 2008. Although the ceremony was a surprise to Shante, the rapper and their 200 guests were fully aware of what was going on.
In 2016, Shante stirred up rumors of separation after sharing some cryptic quotes including a motivational post addressed to single ladies.
Last year, Shante hinted at being heartbroken when she shared a post on Instagram following Snoop's alleged affair with a woman called Celina Powell. The latter made claims about having sexual intercourse with the rapper in 2018.
However, despite all of these ups and downs, Snoop and Shante have continued to find ways to make their marriage work as they fall in love more with each passing day.