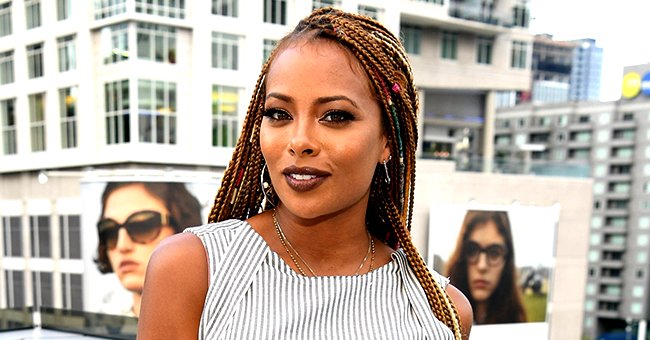 Getty Images
Eva Marcille's Daughter Marley Is a Model in the Making as She Poses in a Heart-Printed Shirt
Eva Marcille's daughter, Marley, recently exhibited modeling tendencies in a cute series of photos shared by her mom via social media– the apple certainly didn't fall far from the tree.
Eva Marcille shared the images via her Instagram page. The first two shots featured Marley posing in a heart-printed shirt coupled with cute pop socks with Pandas printed all over it.
As for accessories, she sported cute dark shades and a unicorn-shaped purse. A part of her hair was packed atop her head with a colorful band, and the cute adolescent was all smiles for the camera.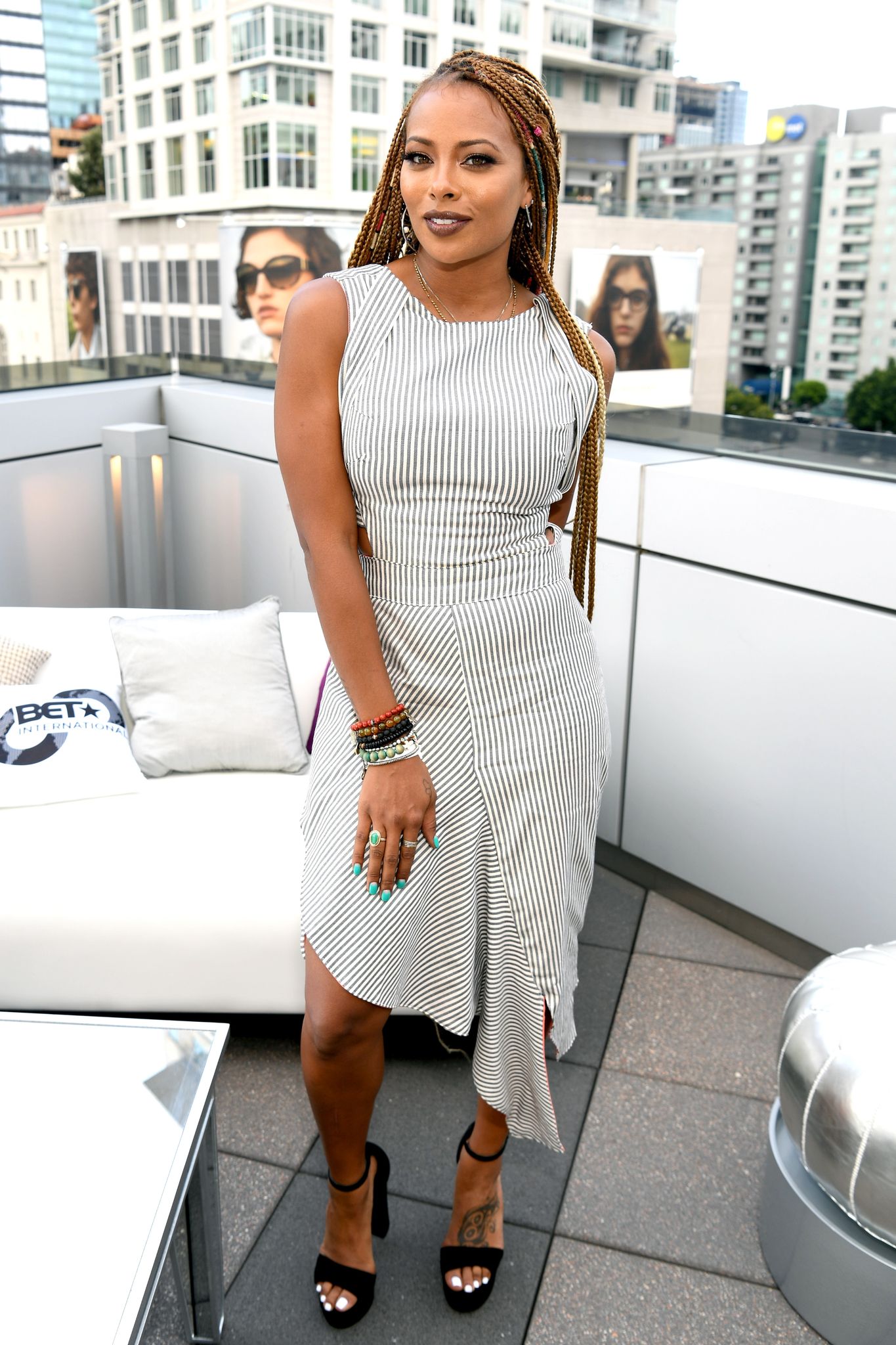 Eva Marcille at the 2017 BET Awards at The Grammy Museum on June 23, 2017 | Photo: Getty Images
The last shot Marcille posted captured Marley flashing her pearly whites as she stood next to her younger brother who seemed curious about what was going on.
Fans could not handle the cuteness overload. They flocked to the comments section to gush over how adorable Marcille's kids are. Many also pointed out how model-like Marley looked in the photos. One fan wrote,
"Babyy America's next top model, she ready!"
Though she has been giving off modeling vibes, Marley may be leaning towards a life behind the camera instead. When she is not posing for shots, the young one is mostly busy taking pictures. In April, Marcille opened up about Marley's love for photography.
Marley's biological father has remained virtually uninvolved in her life.
The proud mother took to her Instagram page to share an image shot by her daughter and it was nearly perfect.
The picture captured her father, Michael Sterling, reclining in a chair outdoors. He was dressed in matching top and bottom and he seemed relaxed as he held a glass of liquor in his hand. Marcille captioned the post,
"From the moment Marley Rae picked up a camera, I knew she had something special. Watching her grow as a budding photographer and artist has been absolute splendor."
The photo was not Marley's first work with a camera. In March, Marcille shared video footage shot by Marley while she was busy attempting to set up a bounce house in their yard.
Marley is a product of Marcille's relationship with her ex, Kevin McCall. Aside from her, Marcille is also a proud mother to two gorgeous boys whom she shares with her husband, Sterling.
While the two boys, Michael Todd Jr., and Maverick, have always shared their father's name, Marley has gone by her dad's. This changed in January when Marcille revealed that her daughter would be getting a name change, officially making her a Sterling.
She discussed the subject on the "RHOA" episode that aired on January 19. In the episode, Marcille expressed excitement and nervousness about the issue and she revealed that Marley does not know Sterling is not her biological father.
Sterling also added that he has cared for Marley since she was 15 months old and since Marcille had full custody of her, he filed for a legal name change.
According to Marcille, Marley's biological father has remained virtually uninvolved in her life. The famous TV personality also noted that they split when Marley was just two months old.
Marcille joined the cast of "RHOA" as a friend of the housewives in 2017 and became a full-time member in 2018. Before joining, she enjoyed a blossoming career as a model, having worked on several TV shows and modeling projects.
Her career as a model started when she won the third season of "America's Next Top Model." Succeeding provided her with a contract with CoverGirl, a spread in Elle magazine, and a modeling contract with Ford Models.
In the years that followed, she made a name for herself working for household names in the magazine world, including Essence, In-touch Weekly, and Brides Noir.
Please fill in your e-mail so we can share with you our top stories!