RHOA Star Eva Marcille Gives Glimpse into Her Life with Her Kids in Adorable Videos
"Real Housewives of Atlanta" star Eva Marcille shared two video posts on her Instagram page showing her spending quality time with her two growing sons, Maverick and Mikey. 
Proud mom Eva Marcille enjoys spending time with her kids and showed her fans glimpses of their moments in two recent video posts on Instagram. 
One of the videos showed her youngest son, Maverick, who was born on September 27, 2019, playing with his toys. The adorable baby wore a blue shirt, dark grey pants, and white socks.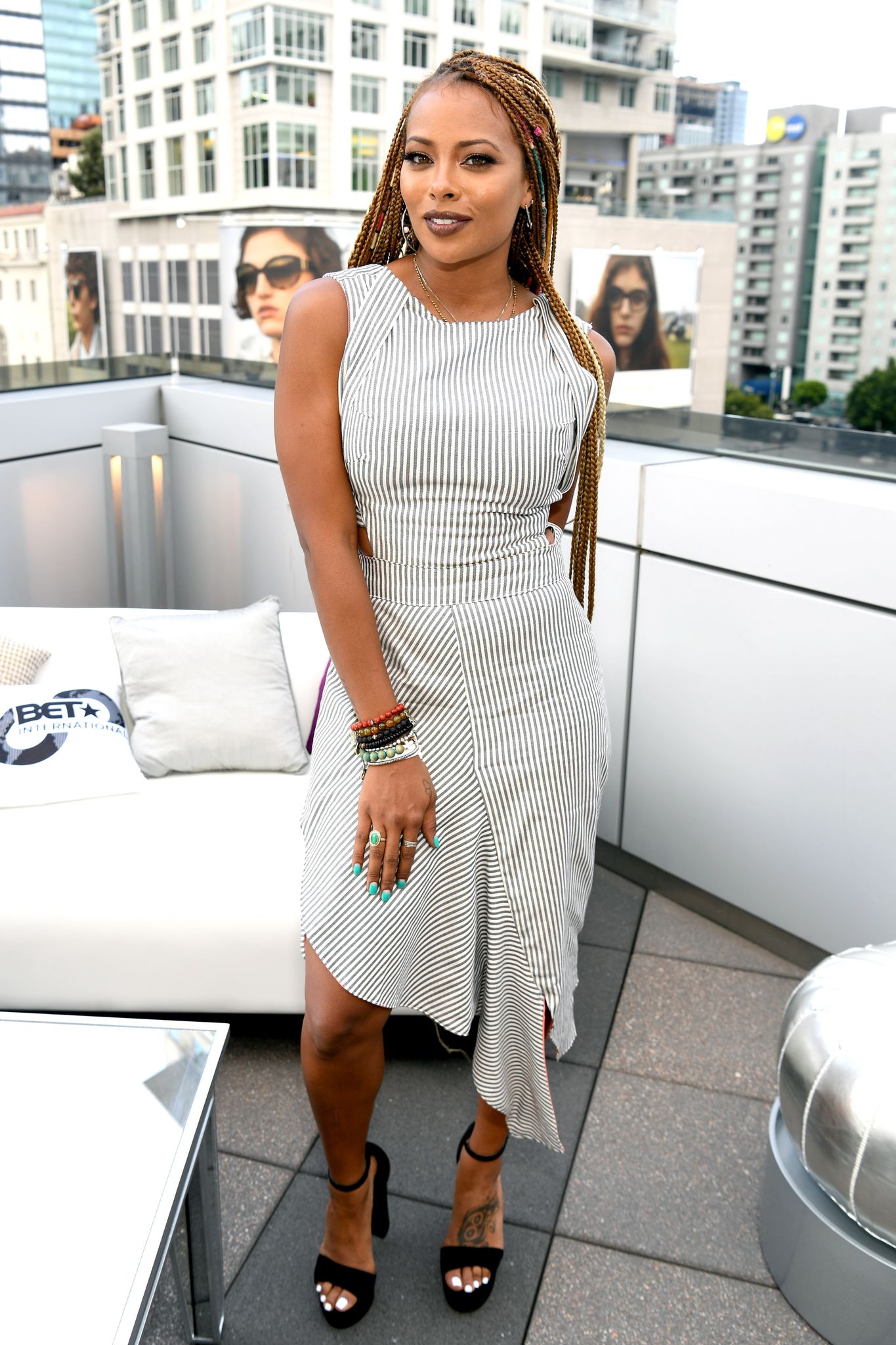 In the video, Maverick attempted to walk to his toy. His mother, who was in the background, urged him to come and he did, stuttering until he fell to the ground. 
There was no cry from Maverick after the fall. Instead, he smiled with happiness and tried to get on his feet before the video ended. Marcille, who cheered her son on, captioned the video: 
"Maverick ?." 
Marcille shared another video showing her oldest son Mikey. In the video, the cute 2-year-old sat on a blue bicycle. He wore a red and white shirt and jeans. 
The bicycle Mikey sat on belonged to his sister, Marley. He and his mom had a conversation centered around the bike, with Mikey telling her that he wanted to be a big boy. Marcille captioned the video, "Big boy Mikey." 
McCall went to court demanding joint custody of Marley and a change to his daughter's last name.
Marcille is fond of sharing her and her children's moments with her fans on Instagram. Earlier in August, she shared pictures of Mikey watering the garden, showing that the cute tot shares her love for flowers and gardening. 
In the pictures, Mikey looked serious but adorable bending over the plants as he watered them. It was a video that impressed many of her fans as they watched the toddler help his mother who captioned the post: "grow." 
Marcille also shared incredibly adorable videos of how she got her daughter, Marley, ready for school, telling her some sweet and motivational words. 
Marley looked chic in the video wearing a gorgeous dress over her favorite cowgirl boots. She also carried a backpack and a lunchbox. Marcille captioned the post with some classic lyrics by Frank Sinatra. 
Marcille shares Marley with former partner Kevin McCall — they separated in 2014. She found herself in some baby daddy drama last year when McCall claimed she was not giving him enough time to spend with their daughter. 
McCall went to court demanding joint custody of Marley and a change to his daughter's last name. Marcille had changed Marley's last name to Sterling, the last name of her present husband and father of her sons, Michael Sterling.