Mariah Carey Shares Sweet Video with Her 9-Year-Old Daughter Who Is Already So Big
American singer, songwriter, record producer, actress, and philanthropist, Mariah Carey, posted a short video on twitter, which features her cute daughter, Monroe Cannon.
American songwriter Mariah Carey posted a 15-second video of herself and her cute 9-year-old daughter dancing rhythmically to her latest song, "Save the Day." 
In the video, the mother-daughter pair motivated their fans to go out and vote by wearing tops that have "Vote Vote Vote" and "Your Voice Matters" written on them.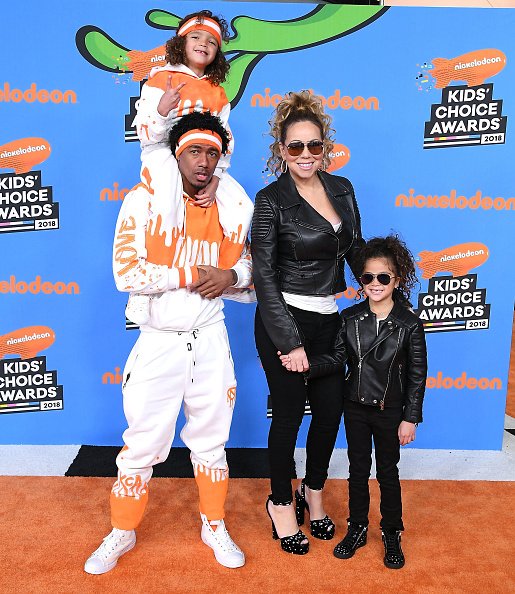 The duo wore black tops and trousers. Monroe had a pair of spectacles and was without footwear, while her mother was on a black high-heeled shoes.
The short video proceeds with the duo dancing in synchrony, doing a combination of arms, legs, and body movements while singing along to Carey's song. The 50-year-old posted the video on twitter with the caption:
"#SaveTheDay #VOTE #GirlPower Choreography/Interpretive Dance by Monroe C. a.k.a. Roe Roe Diva."
At the end of the video, the singer surprised her daughter with a big hug from the back, making Monroe chuckle and inch towards the camera.
Her followers reacted positively to the video. A fan in her comment thanked Carey for using her voice. At the same time, another called the duo queen of dancing. 
Monroe and her twin brother Moroccan have been showing that they have what it takes to follow in their mom's footsteps.
This video is not the first one the mother-daughter would be doing together. The duo featured in a video in March, in which Monroe, sings with a high note with inherited proficiency
Towards the end of the 18-second video, the camera showed Carey coming out from a corner, indicating that she owned the pipes despite Monroe's compelling lip-sync rendition.
"Mommy!" Monroe charged the singer, who then shrugged and retorted, "What? You said to do the high notes!" The mother of 2 posted the Tik Tok video on Twitter with the caption,
"When your daughter wants to do a #highnotechallenge."
Monroe and her twin brother Moroccan have been showing that they have what it takes to follow their mom's footsteps from singing with her both on and off stage and starring in her music videos.
Meanwhile, many people have been accusing Carey of not being able to deliver the same quality of vocals onstage. According to them, she is only a studio artist.
The singer and songwriter responded to their criticism by booking an appearance on MTV Unplugged, aired by MTV. She shut her critics down with her outstanding performance.