Serena Williams' Daughter Looks Adorable Smiling with Her Dad as They Use Dog Filters in a Pic
Tennis champion Serena Williams's daughter, Olympia, and husband, Alexis Ohanian, melted hearts with a cute daddy-and-daughter picture recently shared on the dad's Instagram story.
Serena Williams' daughter Olympia Ohanian has succeeded in melting hearts yet again. The adorable toddler stopped for a selfie with her dad and made funny faces with him for the perfect shot.
Olympia, who seemed to be the start of the show, wore a white outfit that was barely visible as she stuck her head right into the frame as though she decided to join the photo at the last minute.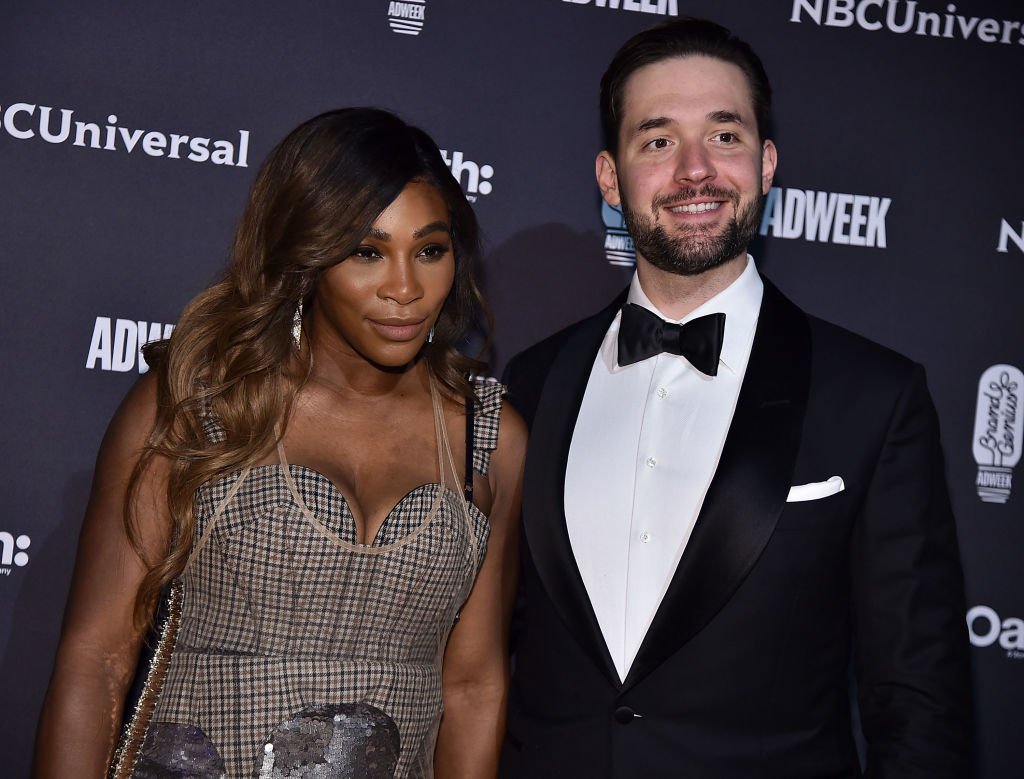 Alexis sat behind his cute daughter, with almost his entire body blocked out by her head. Both dad and daughter were shooting adorable dog filters complete with the silly brown ears and dog noses. 
The photobombing toddler tilted her head, stuck her tongue out, and bared her small white outfit for the camera. The father and daughter's picture was just too cute.
If there is one thing that Olympia and her parents have in abundance, it would be their never-ending well of sweet parent-daughter moments.
Williams and Ohanian have made it quite clear that they do not hesitate to share their beautiful little one with the world and take every chance they get to do just that.
Olympia and her father were there to cheer on their champion.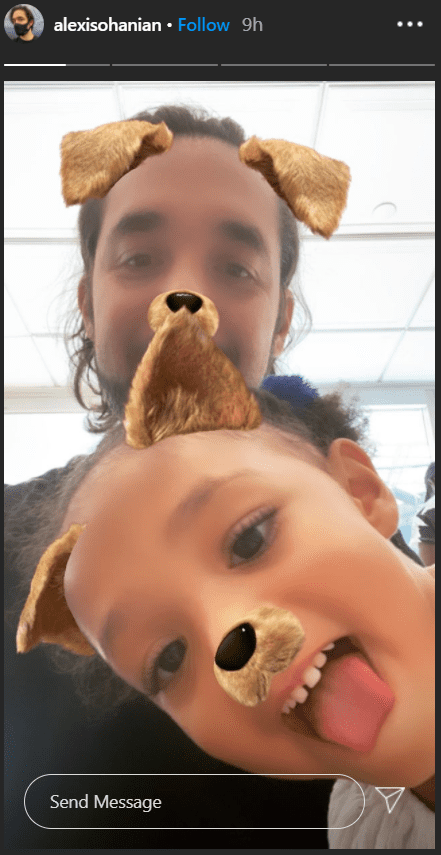 In August, Williams shared a hilarious post of her wearing her young daughter's top. In the video, she said: "I knew me and my daughter would be wearing the same size soon. This is her top."
In the first slide, Williams was seen in a video wearing a tight-fitting crop top with ruffles on it. The next slide, however, held a hilarious sequel.
It was a picture of young Olympia wearing the exact same top. Williams' fans and followers were sent into a laughing frenzy as they laughed at the idea of the mom and daughter pair already sharing outfits.
The sportswoman and her daughter, who are famous for twinning with outfits and hairstyles, were also recently spotted enjoying being each other's doubles. 
The tennis champion posted pictures of her and her daughter in matching purple outfits and matching rackets as they played tennis together. The adorable pictures melted the hearts of Williams' fans and followers.
With the US Open in full swing, Williams has returned to the professional court to play for a new title. As expected, Olympia and her father were there to cheer on their champion. Following her win, Williams posted a picture of her daughter watching her while she was playing.
Whether Olympia is having a mom and daughter moment or a daddy and daughter moment, one thing remains constant, the undeniable love they all have for each other.