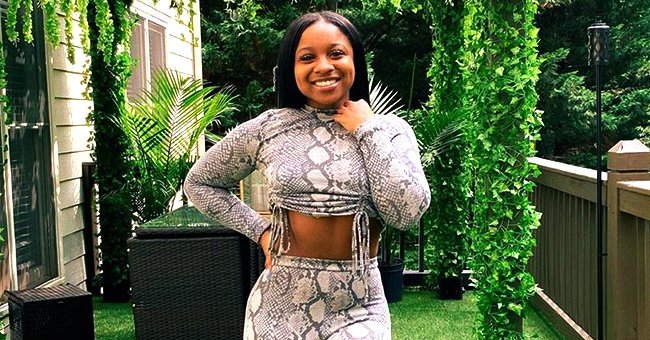 Instagram/colormenae
See Lil Wayne & Toya's Daughter in a Bikini Top & Tattered Jeans as She Flaunts Her Flat Tummy
Lil Wayne and Toya Johnson's daughter, Reginae Carter posed outdoors in a brown bikini paired with distressed jeans, showing off her toned abs and belly button piercing in the image.
Reginae Carter, who is popularly known for her fashion statements on Instagram and for being one of the newest SavagexFenty ambassadors, showed off her banging body to her followers recently.
The lingerie model looked happy and beautiful in her new post on social media where she did a little wordplay with the caption, talking about her looks and the brand of bikini she wore.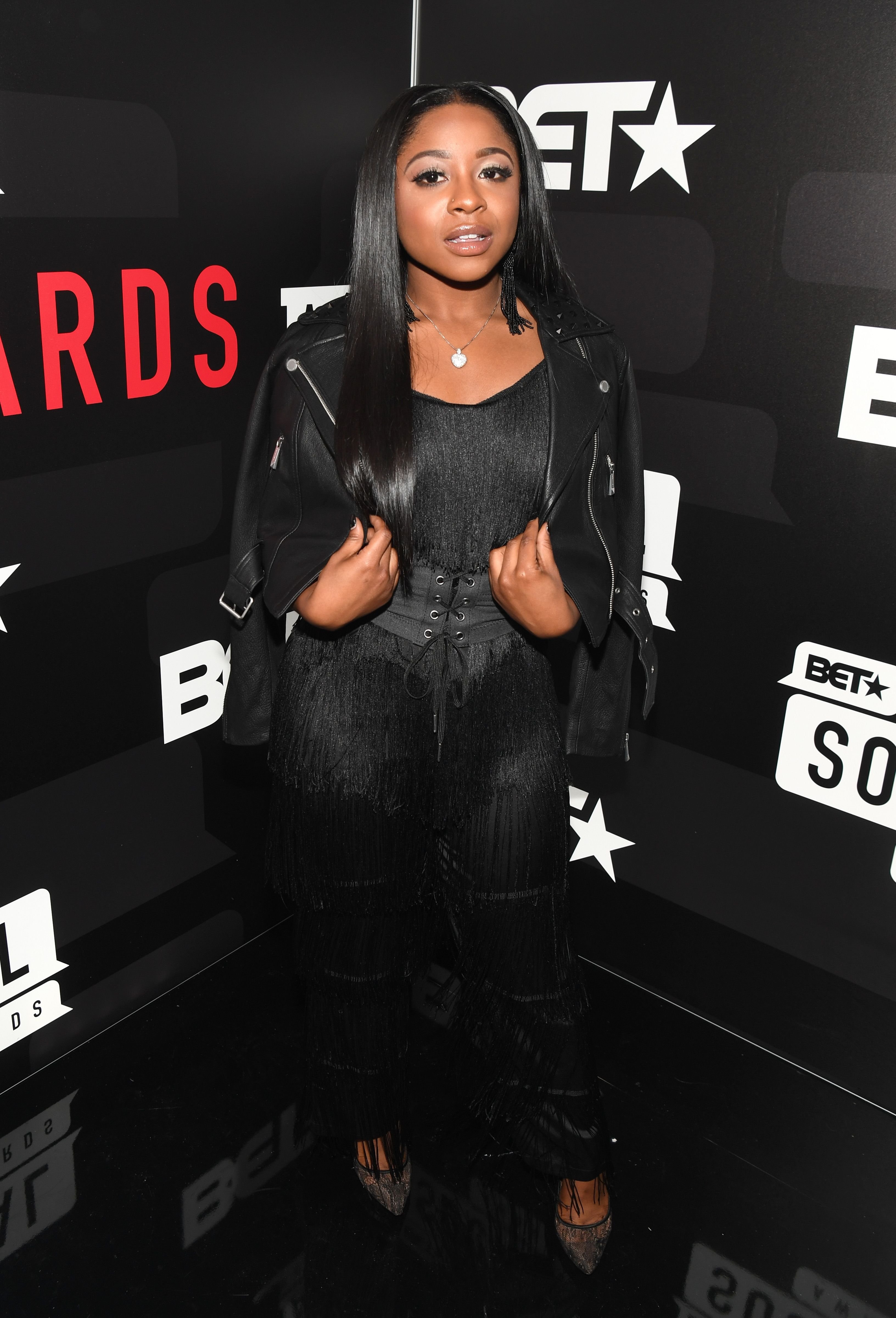 Reginae Carter at BET's Social Awards 2018 on February 11, 2018 | Photo: Getty images
The "Paparazzi Princesses" author wore Christian Dior slides and carried a little round Louis Vuitton bag while standing in a well-tended yard.
According to Reginae, her dad, Lil Wayne, does not mind her posing for the camera in sexy clothes, but her mom has a different opinion.
She wore really simple jewelry - an initial necklace with the pendant "RR," and almond-shaped shades to compliment her round face. Her skin looked smooth and even-toned in the summer sun and she was all smiling in the second slide of the photos.
This isn't the first time the 21-year-old is showing us how well she can rock a bikini. Back in June, she wore a floral bikini top, red bikini bottoms, and a floral sarong tied on her waist while she was on a boat.
Showing off her skin and thighs here as well, she posed on the deck soaking up the sun while her backdrop featured the water, tall buildings, and elegant palm trees.
In January this year, the actress landed a gig as a SavagexFenty model and ambassador, and it started when she spoke to the famous singer Rihanna herself.
The SavagexFenty model talked about being shy when she had to wear lingerie in front of the camera at first, and her mother's reaction to her baring her body online.
Reginae said that she tries to have a healthy diet, detox more, and push the carbs away from her plate while drinking more water and eating fruits and vegetables so she can look as stunning as she can in front of the camera.
According to Reginae, her dad, Lil Wayne, does not mind her posing for the camera in sexy clothes, but her mom has a different opinion on her new occupation. She talked about her parents' take on the issue, saying:
"My daddy never really mentioned it. I don't know what he thinks about it, but my mom is like, 'Right now, don't take no more clothes off."
As a huge fan of Rihanna, Reginae wasted no time agreeing to be an ambassador and model for the brand. At first, she tried to pick out pajamas to model, but Rihanna's team insisted on sending her something sexy.
The "TI & Tiny: Friends & Family Hustle" star also reacted to 50 Cents' comments about Black women recently on Lil Wayne's radio show, "Young Money Radio." 50 said he preferred to date exotic women and Black women were upset at his dating life.
In response to the "Candy Shop" crooner's speech, she tweeted a positive and self-affirming message of herself and Black women like her. The only child of Lil Wayne and Toya Johnson is confident in her skin, her beauty and is happy to share this confidence with her followers on social media.
Please fill in your e-mail so we can share with you our top stories!