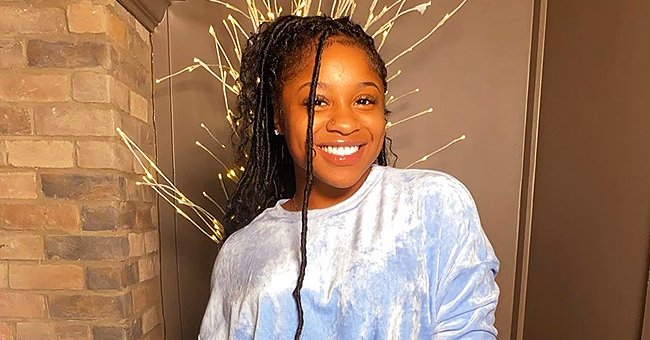 Instagram/colormenae
Lil Wayne's Daughter Reginae Carter Dances and Flaunts Curvy Body in New Videos Amid Quarantine

The daughter of rapper Lil Wayne, Reginae Carter, takes to Instagram to share cute dance videos of herself showing off her curves in tight, sexy outfits.
Lil Wayne's daughter Reginae Carter took to Instagram to share two hilarious videos. In one of the videos, she was dressed in comfy ash leggings and a black graphic tee tied up at her belly. She captioned the clip:
"Woahhhhh ... so I sent in my j lo Super Bowl audition today! Too late ? Good cause wow . I'm tired."
Clad in her leggings and Tee outfit, Reginae gave viewers an award-winning live rendition of Jennifer Lopez and J Balvin's hit song "Que Calor." Fans were delighted and amused by her energetic performance.
In her second video, Carter was dressed in a dark brown two-piece ensemble, acting out what appeared to be a party scene. Her imaginary party was soon cut short by fictitious gun sounds as she dramatically fled the scene.
Carter's impeccable acting skills were well appreciated by her many fans, many of whom commented on her stunning figure. Her quarantine has been kept busy with dancing and entertaining her followers.
Zonnique and Reginae have been best friends since they were children and their celebrity parents have also been friends for a long time.
The 21-year-old was once a member of the popular teenage girl group "OMG Girlz." The group consisted of four members— Zonnique Pullins, the daughter of Tiny Harris, Regina, Bahja, and Lourdes Rodriguez.
In 2015, the group eventually disbanded, and each member set out on their own. On March 20, Zonnique celebrated her 24th birthday. The celebrant shared a video and wrote:
"Ain't nobody" intro revamped. Shoutout to my friends and family who made my birthday special despite everything shutting down."
Her former group members who have all stayed friends graced her birthday gathering at her house, and they all had a wonderful time celebrating Zonnique in a living room dance party.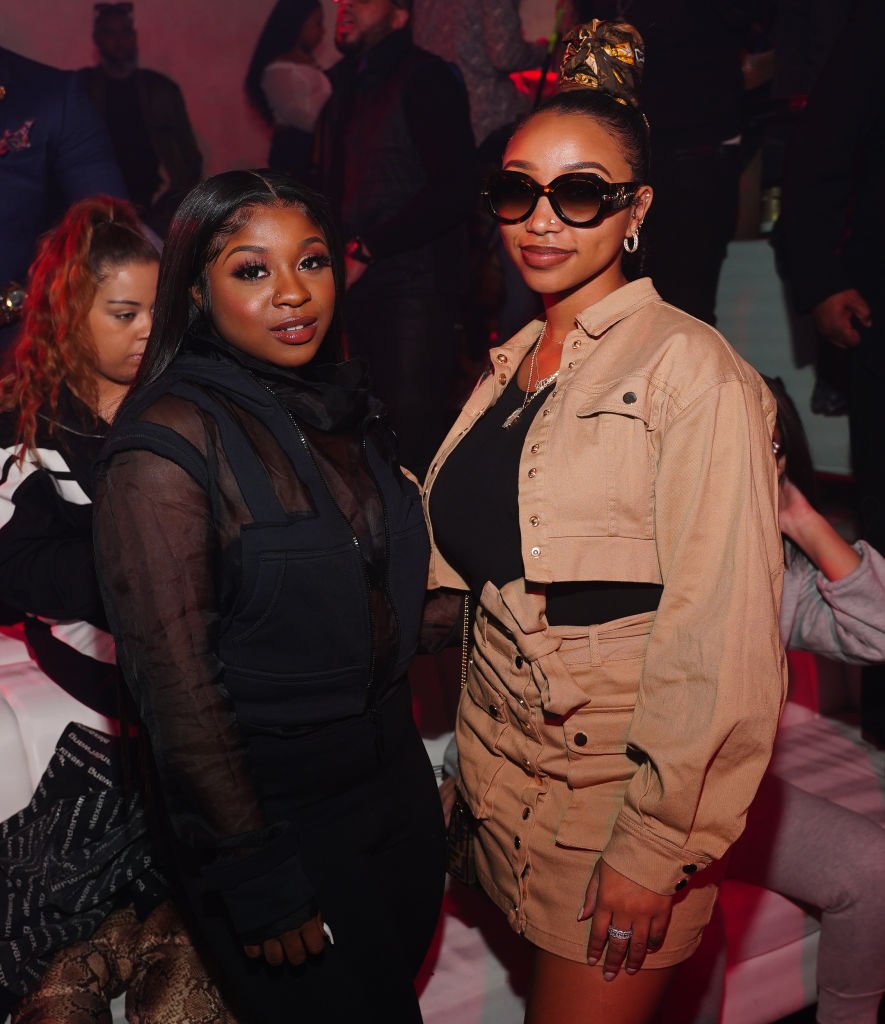 Reginae Carter and Zonnique Pullins attend Republic Friday's The Combs Cartel Invasion at Republic on February 28, 2020 | Photo: Getty Images
Zonnique and Reginae have been best friends since they were children and their celebrity parents have also been friends for a long time.
As Lil Wayne's first daughter, Reginae, has often revealed there is a lot of pressure and attention on her. She has also admitted that although her parents are big on schooling, she has not found it to be her forte.
Her dating life has also been affected by her father's popularity. Regardless of the downsides of being a celebrity daughter, Reginae's love for her father knows no bounds.
On his birthday in September 2019, the charming daughter took to Instagram to share a heartfelt message for her father.
Wayne shares his beautiful daughter with his ex-wife Toya Wright. Reginae has proven herself to be a warm and likable young lady, doing her part in keeping everyone smiling during the quarantine.
Please fill in your e-mail so we can share with you our top stories!