Kylie Jenner & Travis Scott Spent Time Together as They Posed for Photos with Daughter Stormi
Kylie Jenner and ex-boyfriend Travis Scott spark reconciliation rumors as they pose with daughter Stormi in a recent Instagram post. The former love birds put their tight bond on display as they doted on their little one.  
Former lovebirds Kylie Jenner and Travis Scott recently made headlines with a photo shared on Jenner's Instagram story as they posed with their daughter Stormi.
The makeup brand owner looked stylish in a black fishnet underneath a cropped top which she paired with matching pants and chunky platform boots.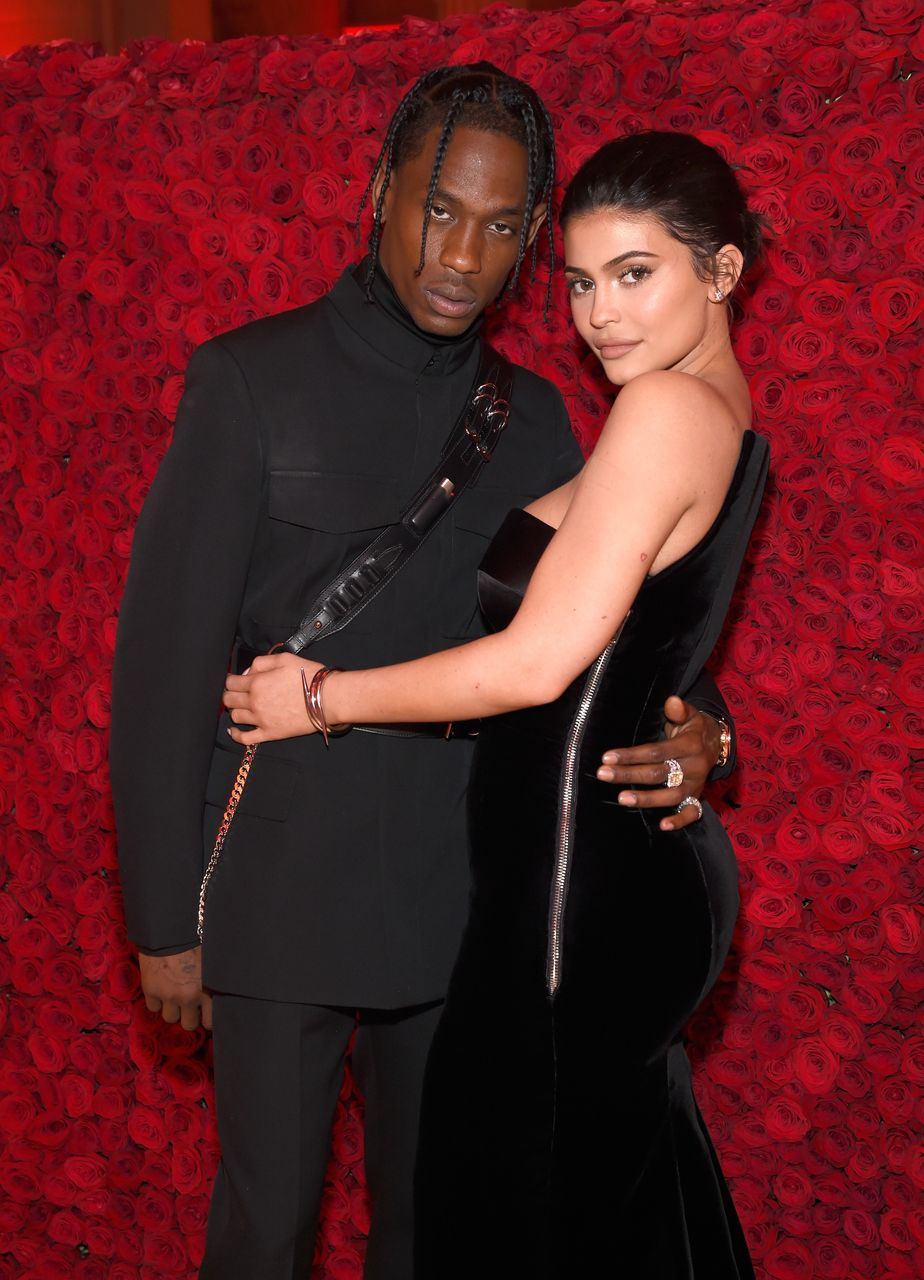 Their 2-year-old daughter looked adorable dressed up in a grey shirt and blue pants ensemble which she matched with grey colored sneakers. At the same time, Scott is seen smiling at them in a nude shirt and black pants outfit which he finished off with yellow sneakers.
The family photos also spark rumors of [Jenner and Scott] reconciling after their publicized split last October.
The lovely family posed on Jenner's home's staircase as they tried to contain a vibrant Stormi. In the first snapshot, the mother-of-one is seen holding onto her daughter as she tries to make her way out of her mother's hands. 
The second snapshot showed Jenner holding her daughter's hand while she tried to get her to pose for the camera. It was a family affair as the pair caught a movie with Jenner's mother, Kris Jenner, in a private Imax movie theater.
The social media updates came shortly after the family's latest announcement of the end of their hit show, "Keeping Up with the Kardashians," which Jenner hasn't addressed so far.
The family photos also spark rumors of the former couple reconciling after their publicized split last October. The" Life of Kylie" star had been linked to Fai Khadra when she posted cozy photos of them in Paris a few months back.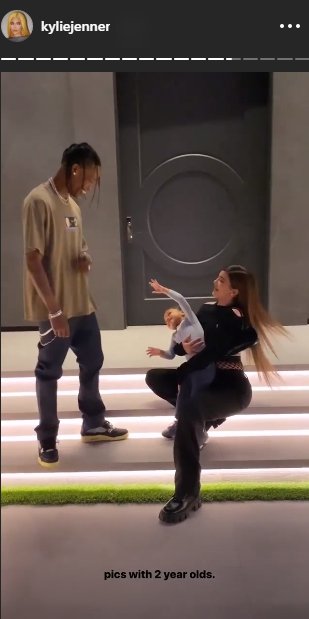 However, the former celebrity couple has proven to be jovial and friendly parents for their daughter Stormi since this split. On a recent vacation to Turks and Caicos to celebrate the 23-year-old's birthday, the former couple both posted photos of their daughter Stormi running on the beach with her cousin, True Thompson. 
The pair have been respectful and supportive of each other's careers by often posting each other's works on their social media pages. 
Fans may recall that Jenner and Scott first met in 2017 at Coachella and immediately bonded. The bond was further strengthened with the birth of their daughter in 2018.  
However, they called it quits after two years due to lifestyle differences. Nevertheless, the duo remains focused on raising their daughter rather than being a couple.