See This Cute Family Photo of Tia Mowry & Brother Tahj Enjoying a Swim with Her Adorable Kids
"Sister, Sister" star Tia Mowry and her brother Tahj were happy as a lark while enjoying some pool time with her cute children in a heartwarming snapshot.
Tia Mowry always seems to have such a nice time when her brother Tahj is around. The "Sister, Sister" star recently enjoyed a fun swimming session with him and they were joined by her cute little kids.
Tia took to Instagram to share a sweet photo from their day together. In the snap, her kids Cree and Cairo Tiahna Hardrict posed along with her and their uncle.
TIA'S LITTLE HEAVEN
Cairo looked super adorable with her cute little braids and a pink swim jacket and floaters with unicorn and stars. Her uncle Tahj leaned beside her and flashed his million-dollar smile. 
Meanwhile, Tia had a white swimsuit on with black dots. She put on a pair of goggles, too. Cree smiled next to her, making the picture all the more bright. 
In the caption, Tia shared that her family makes her heart beat and it is not hard to see how much they mean to her. And they all look so happy!
The 9-year-old loves seeing his mother on TV, but he is not a big fan of her shows besides "Family Reunion."
CAIRO'S ADORABLE MOMENTS OF CONFUSION 
Tia's children are growing up so fast and baby Cairo looks so big already. Although she is getting bigger by the day, she still gets confused when it comes to working out their family resemblances. 
Since her mother has a look-alike twin sister, Tamera Mowry, little Cairo sometimes has a hard time telling her mother from her aunt. The baby girl is not to blame, though. The sisters do look alike after all. 
In an interview with People, Tia shared that her daughter once looked at Tamera's daughter Ariah Talea and called her Cairo. How cute is that! She further said:
"And then when she looks at my sister Tamera, she'll go, 'Mama.' Because she thinks it's me."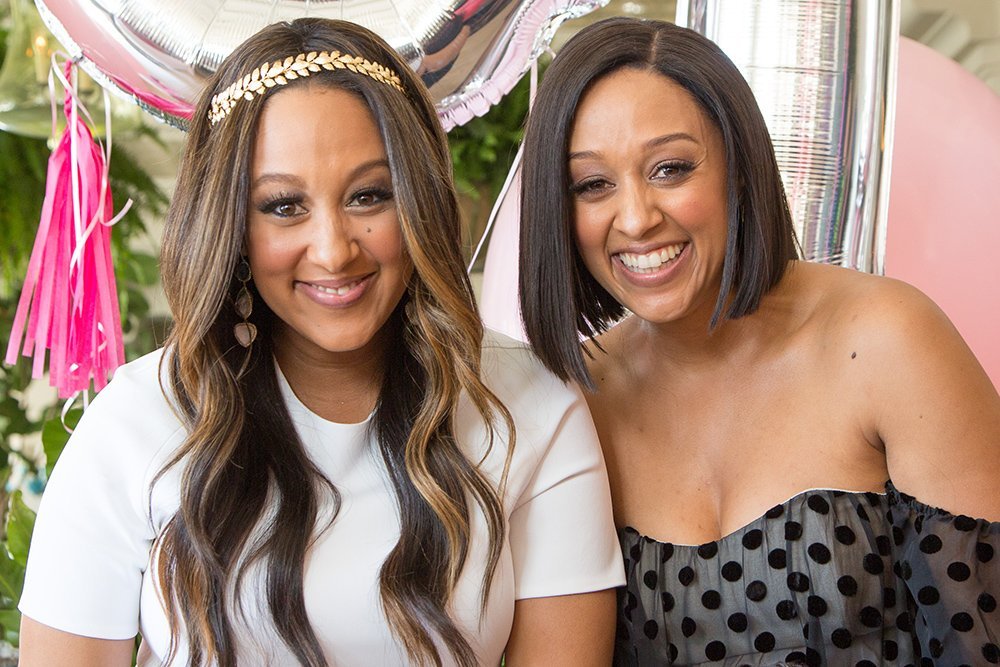 A CLOSE-KNIT FAMILY
As for her brother Cree, he is old enough to tell apart his mother and aunt. The 9-year-old loves seeing his mother on TV, but he is not a big fan of her shows besides "Family Reunion."
He might not be a big fan of his mother's shows, but he loves her to bits. Cree is pretty close to his uncle Tahj, too, and loves everything he does.