Karen Houghton Is Kris Jenner's Younger Sister — Meet the TV Mogul's Less Famous Sibling
Hardly a day goes by without reality TV star Kris Jenner making the news for one reason or another. Despite Kris's romance with the media, very little is said about her younger sister Karen Houghton. Here is all you need to know about Karen.
Kris Jenner gained widespread fame starring in the reality TV series "Keeping Up with the Kardashians," which debuted on October 14, 2007. The popular show has become one of the longest-running reality TV series, with its 18th season premiering on March 26, 2020.
The series has also given rise to several spin-offs, including "Kourtney and Khloé Take Miami," "Kourtney and Kim Take New York," "Khloé & Lamar," "Rob & Chyna," and "Life of Kylie."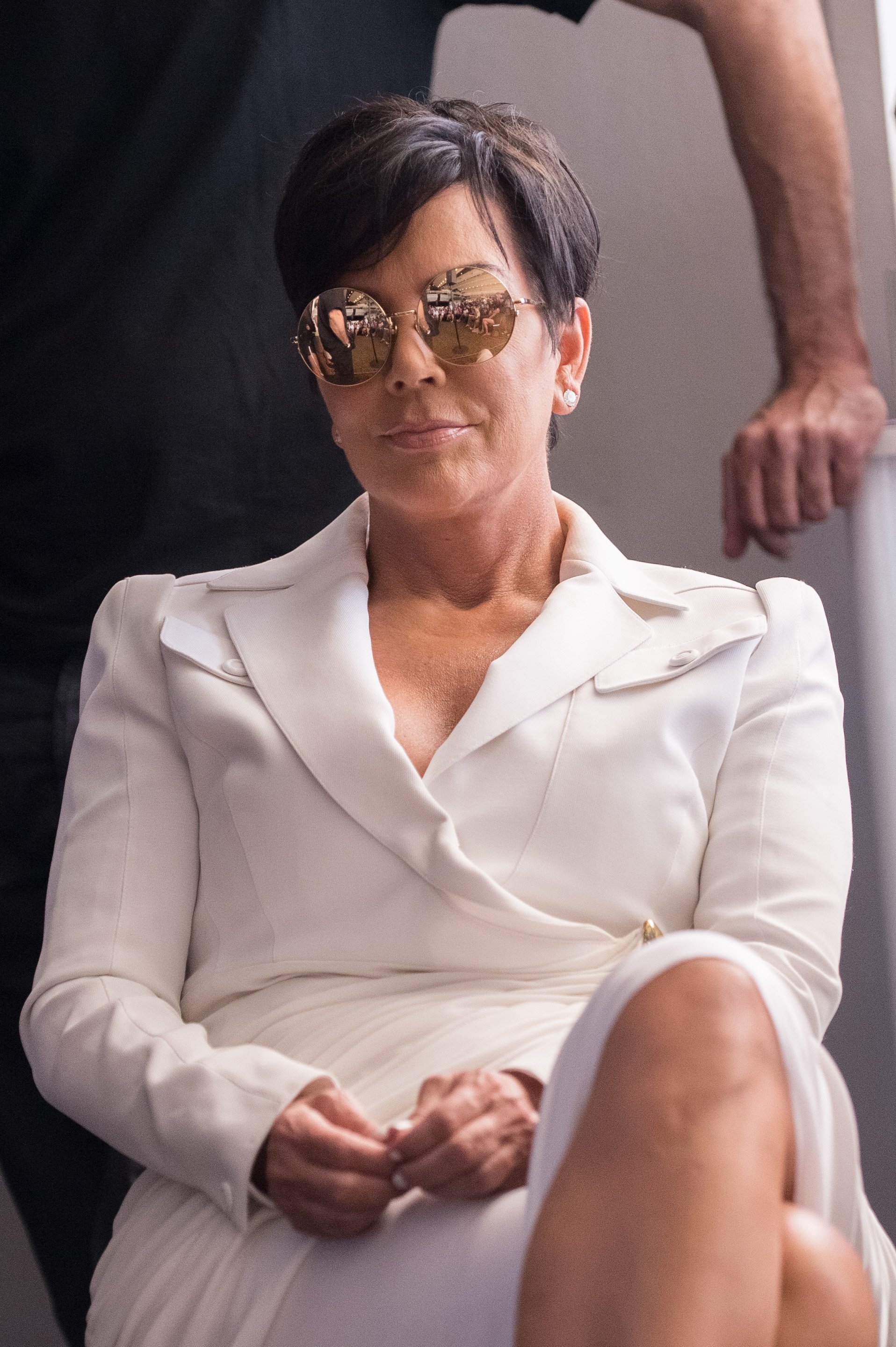 As a result of living their lives in front of the camera for more than a decade, viewers have become thoroughly acquainted with Kris and her six children from two marriages. 
Even Kris' mom, Mary Jo Campbell, is regularly featured on the series, and with the way her daughter and grandchildren celebrate her, it's easy to know that she's an integral part of the family. 
Over the years, fans have grown accustomed to the very close bond between the Kardashian family. However, many were left surprised when they found out that Kris has a younger sister, Karen Houghton, 61, who has been ostracized by her famous sister.
MEET KRIS JENNER'S SISTER KAREN HOUGHTON
Karen Houghton and her famous sister Kris Jenner were raised by their single mom Mary Jo Campbell in San Diego after divorcing their father, Robert Houghton. 
Natalie first got media attention when she popped up in a photo with her famous cousin Kylie Jenner.
After their divorce, they moved on to other partners with MJ getting married to businessman Harry Shannon for over four decades. Meanwhile, Robert was rumored to have a drinking problem and died in a tragic car accident in March 1975.
When their parents divorced, Kris was just seven and only had her younger sister Karen for company as their mom struggled to raise them. Over the years, the sisters have shared a roller-coaster relationship. In Kris's 2011 autobiography, she said about her sister:
"We loved each other, and we were there for each other through thick and thin, and to this day, we are a part of each other's lives."
They may have enjoyed a close relationship when they were younger, but things have gone sour between them in recent years. Despite shining the spotlight on most of her family members, Kris prefers to keep her sister at arm's length due to her penchant for dating unsavory characters. 
Karen was married for six years to Mark Zettel, and they shared a daughter, Natalie Zettel, 21. Even though their marriage ended in 2002, Karen still had to get an order of protection against him in the San Diego County Superior Court in January 2009.
In the request, Karen claimed her ex-husband frequently abused drugs and accused him of unsavory things, including bullying her and her daughter. 
Barely two years after getting the order, she was back in the court asking for another order, but this time it was for her boyfriend, Steven Edward Thornton. He was a known criminal, with over 12 arrests in California and Tennessee for burglary and theft.
THEIR RELATIONSHIP HIT ROCK BOTTOM 
In November 2018, the sisters' relationship hit a whole new level of low when the TV mogul failed to acknowledge her younger sister as she celebrated her landmark 60th birthday — despite frequently showing support for her family and friends.
Karen's daughter Natalie Zettel took to her Instagram page to celebrate her mom reaching the milestone with a snap of her mom bedridden in the hospital.
The famous momager came under heavy criticism from fans for her ugly treatment of her sister, who had been in and out of the hospital since July 2018. It was gathered that Kris never visited the hospital to see her sister. 
However, Kris is not the only culprit in this story. Karen, a part-time nurse, has been known to throw public barbs at her older sister Kris regularly. She also blamed their fractious relationship on Kris'S celebrity status and obsession with fame and fortune. In her words:
"I can't get to her anymore. But I guess it's the money. She's a huge celebrity, and now she has changed. I'm not saying good or bad. But I've seen what it can do to Kris… ever since she moved to LA."
In 2014, Karen, who has been very supportive of her nieces despite her issues with their mom, cooked up a storm when she refused an invitation to Kim Kardashian's wedding to rapper Kanye West. 
Even though Kim reportedly offered to fly her to Paris, Karen still refused to attend and claimed she was worried that the ravaging Californa wildfires would destroy her home while she was away.
THINGS GET BETTER BETWEEN THE SISTERS 
Despite their feud, the self-proclaimed "crazy aunt" of the Kardashian-Jenner clan paid her sister the sweetest compliments when she decided to get an intensive facelift to look more like her beautiful sister Kris. 
In 2016, Karen allowed cameras to film the five-hour procedure, and though she was given a local anesthetic, she remained awake throughout the procedure. 
After many years of feuding, the sisters were briefly reunited in December 2019. Karen's daughter Natalie shared snaps from the event on her Instagram stories. In the photo, the sisters could be seen smiling as they posed with Natalie, her cousin Kylie Jenner and their 86-year-old grandmother, Mary Jo Campbell.
Despite the turbulent relationship between the 61-year-old mother of one and Kris Jenner, Karen Houghton has continuously supported her famous nieces on Twitter. More importantly, Natalie, who is an Instagram model, shares a close relationship with the Kardashians. 
Natalie first got media attention when she popped up in a photo with her famous cousin Kylie Jenner. Fans of the young beauty mogul could not help but notice the striking resemblance between the cousins.  
The 21-year-old Instagram model spends a lot of time with the famous family and equally shares a strong bond with her mom. Hopefully, she can be the link that unites the warring sisters for good.