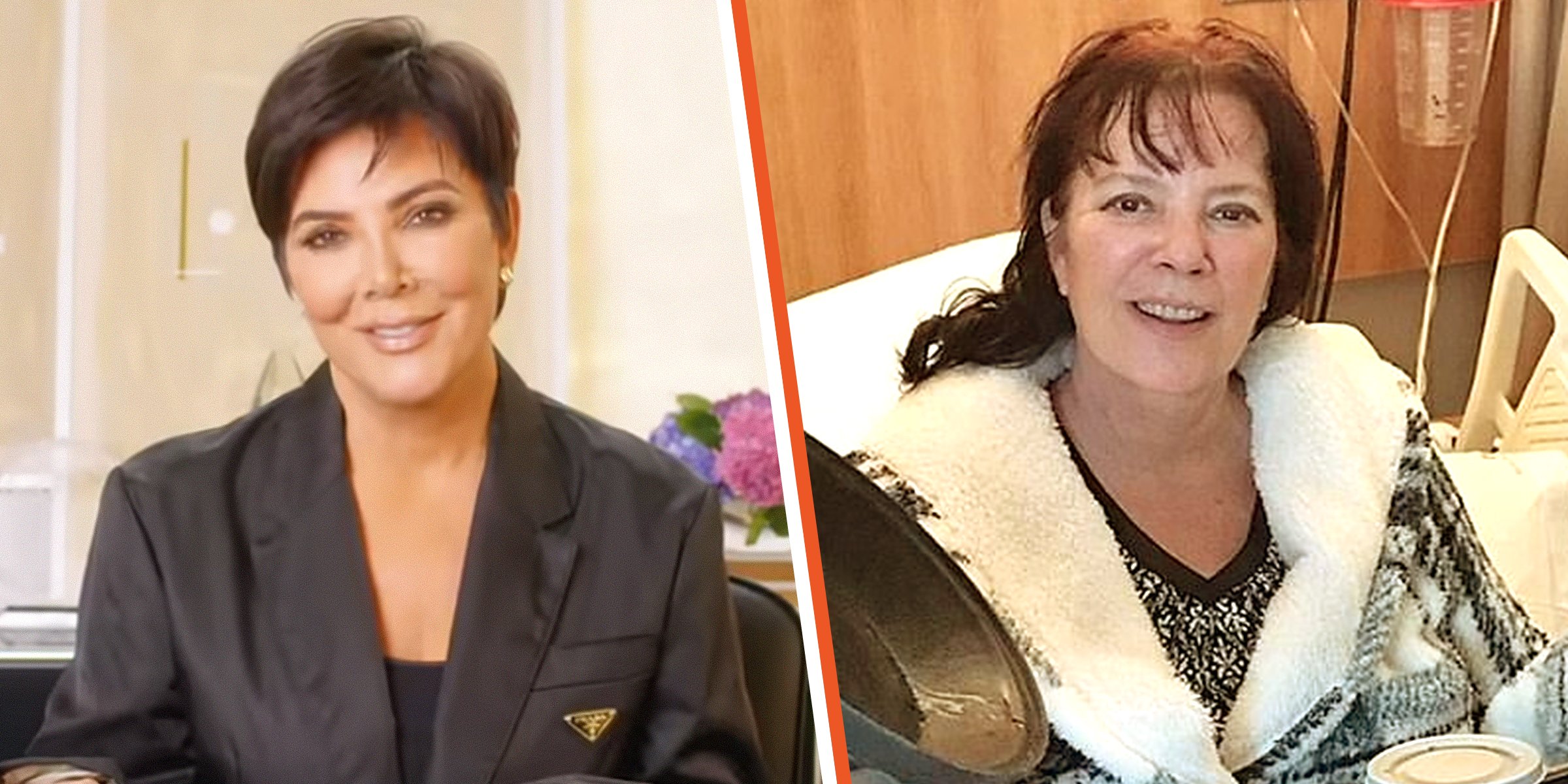 YouTube/Vogue | Instagram/nataliezettel
Kris Jenner's Younger Sister Karen Houghton Is Less Famous & Who No One Knew Existed
Fans have seen the Kardashian-Jenner family's closeness throughout the years. But many people were surprised to learn that Kris has a younger sister named Karen Houghton, who her famous sister previously shunned.
Karen is reportedly a part-time nurse in San Marcos, California. However, it is unknown in which hospital she worked. She has piqued the public's interest since she is the only sister of the Kar-Jenner matriarch.
While her sister, Kris–a reality television star, socialite, businesswoman, and her children's "momager"– enjoys being in the limelight, Karen opted to make her mark in the publishing world.
Kris's 62-year-old sister has two cooking books under her belt. She released her debut cookbook, "Naturally Gourmet Cookbook," in 2010 and followed it up with a Vol. 2 in 2013.
Kris and Karen were raised by their single mother, Mary Jo Campbell, in San Diego after divorcing their father, Robert Houghton. The sisters' relationship has endured periods of harmony and discord throughout their life.
Regardless of how terrible their days were spent together, both believed that blood is thicker than water. But in Kris's 2011 autobiography "Kris Jenner…And All Things Kardashian," she said about her sister:
"We loved each other, and we were there for each other through thick and thin, and to this day, we are a part of each other's lives."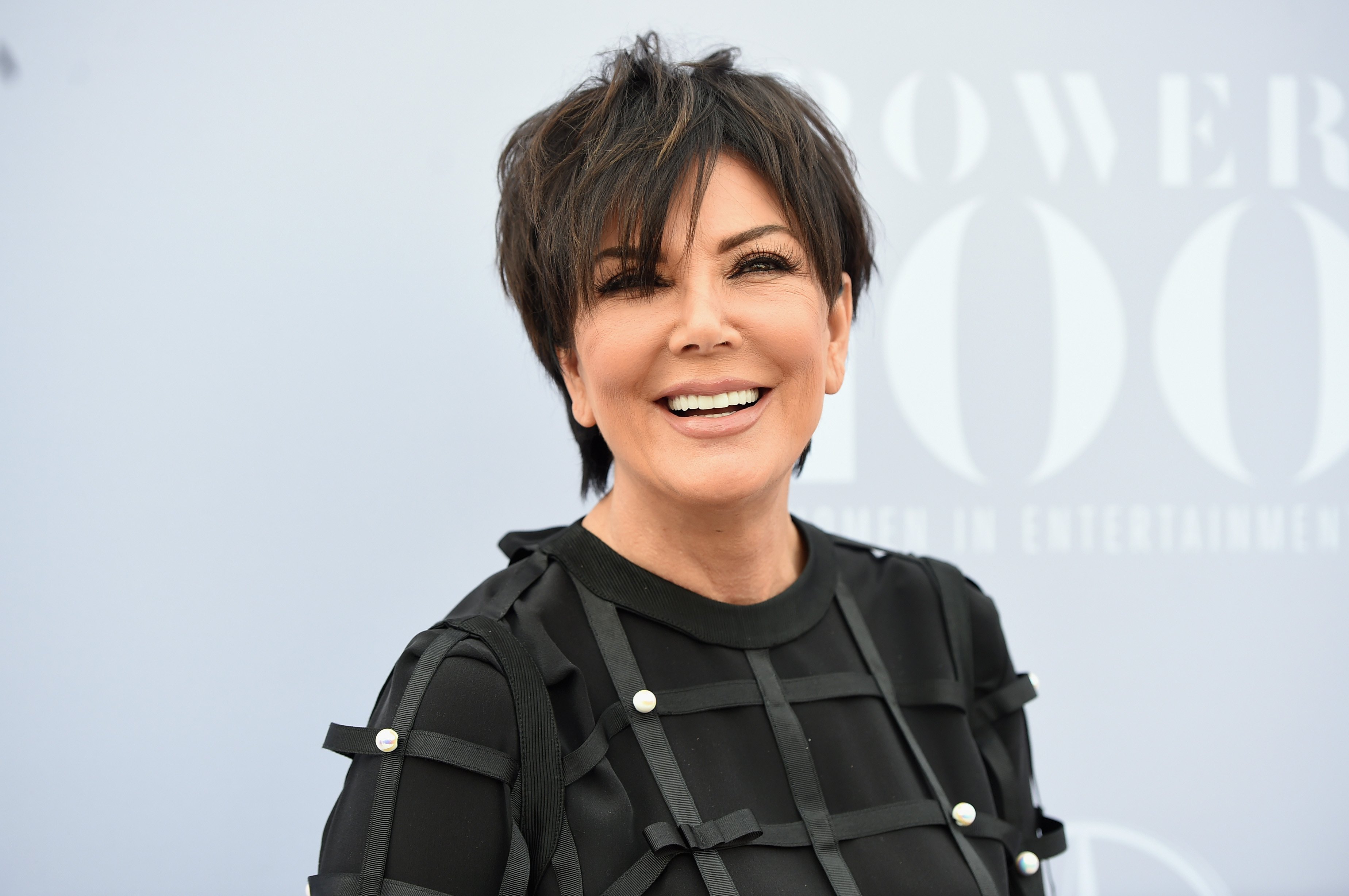 Kris Jenner attends The Hollywood Reporter's 24th annual Women in Entertainment Breakfast on December 9, 2015, at Milk Studios in Los Angeles, California. | Source: Getty Images
MEET KRIS JENNER'S SISTER KAREN HOUGHTON
Karen was married to Mark Zettel for six years, and they shared a daughter, Natalie Zettel, 21. Even though their marriage ended in 2002, Karen still had to get an order of protection against him in the San Diego County Superior Court in January 2009.
In the request, Karen claimed her ex-husband frequently abused drugs and accused him of unsavory things, including bullying her and her daughter.
Barely two years after getting the order, she was back to court asking for another protection order, but this time it was for her boyfriend, Steven Edward Thornton. He was a known criminal, with over 12 arrests in California and Tennessee for burglary and theft.
THEIR RELATIONSHIP HIT ROCK BOTTOM
When Kris did anything to upset Karen, she would not hold back her feelings. In 2014, Karen once called her a "nutcase" on Facebook, complaining that her famous sister wouldn't return her calls.
Karen, who lives two hours from her sister in San Marcos, California, blamed their feud on her sister's celebrity status and desire for fame and fortune.
In the same year, Karen also gave her opinion on Kris's relationship with her estranged husband Bruce, claiming that there would be no chance of a reconciliation between the exes.
Karen asserted that the reason Bruce left Kris was that he couldn't handle any more of her yelling. She also stated that Kris had a difficult time adjusting to the breakup.
Since her breakup with Bruce, Karen also commented that the television star was not interested in dating anybody else at the time, adding that she may be alone, but she said she's not the type who "run around."
Karen is no stranger to lightening the mood amid her sister's drama. Karen, a natural comic, poked fun at herself on Facebook in May 2014, wherein she wrote that being someone's crazy aunt was fantastic.
However, in November 2018, the sisters' relationship hit a new level of low when the TV mogul failed to acknowledge her younger sister as she celebrated her landmark 60th birthday — despite frequently supporting her family and friends.
Karen's daughter Natalie took to her Instagram page to celebrate her mom reaching the milestone with a snap of her mom bedridden in the hospital.
The famous momager came under heavy criticism from fans for her ugly treatment of her sister, who had been in and out of the hospital since July 2018. It was gathered that Kris never visited the hospital to see her sister.
In 2014, Karen, who has supported her nieces despite her issues with their mom, also cooked up a storm when she refused an invitation to Kim Kardashian's wedding to rapper Kanye West.
Even though Kim reportedly offered to fly her to Paris, Karen refused to attend and claimed she was worried that the ravaging California wildfires would destroy her home while she was away.
THINGS GOT BETTER BETWEEN THE SISTERS
Karen, who lives two hours from her sister in San Marcos, California, blamed their feud on her sister's celebrity status and desire for fame and fortune. She said she was not afraid of Kris regarding how much money her famous sister had.
She said Kris became a different person after becoming a huge celebrity, adding that that money changed Kris after she moved to Los Angeles. Karen admitted to having run-ins with her sister, usually about responsibility for their elderly mother.
Despite their feud, the self-proclaimed "crazy aunt" of the Kardashian-Jenner clan paid her sister the sweetest compliments when she decided to get an intensive facelift to look more like her beautiful sister Kris.
In 2016, Karen allowed cameras to film the five-hour procedure, and though she was given a local anesthetic, she remained awake throughout the process.
After many years of feuding, the sisters were briefly reunited in December 2019. Karen's daughter Natalie shared snaps from the event on her Instagram stories. In the photo, the sisters could be seen smiling as they posed with Natalie, her cousin Kylie Jenner and their grandmother Mary Jo.
Despite the turbulent relationship, Kris and Karen have continuously supported her famous nieces on Twitter. More importantly, Natalie, an Instagram model, shares a close relationship with the Kardashians.
Natalie first got media attention when she popped up in a photo with her famous cousin Kylie. Fans of the young beauty mogul could not help but notice the striking resemblance between the cousins.
The 21-year-old Instagram model spends a lot of time with the famous family and equally shares a strong bond with her mom. Hopefully, she can be the link that unites the warring sisters for good.
Please fill in your e-mail so we can share with you our top stories!