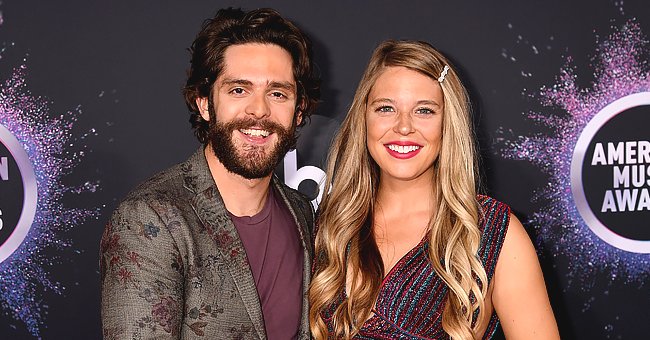 Getty Images
Thomas Rhett Recalls Living Completely Different Life from Wife Lauren When She Was Pregnant
In a recent interview, Thomas Rhett recalled the time he was touring while his wife, Lauren Akins, was visiting Uganda. She was pregnant with their second daughter at the time.
On September 4, country music singer-songwriter Thomas Rhett became candid about his relationship with Lauren Akins. During his appearance on "The Bobby Bones Show," Rhett opened up about their adoption, among others.
The 30-year-old father of two revealed that he and Akins experienced difficulties during the adoption process for their daughter Willa Gray, 4. At the time, the singer was touring in the United States.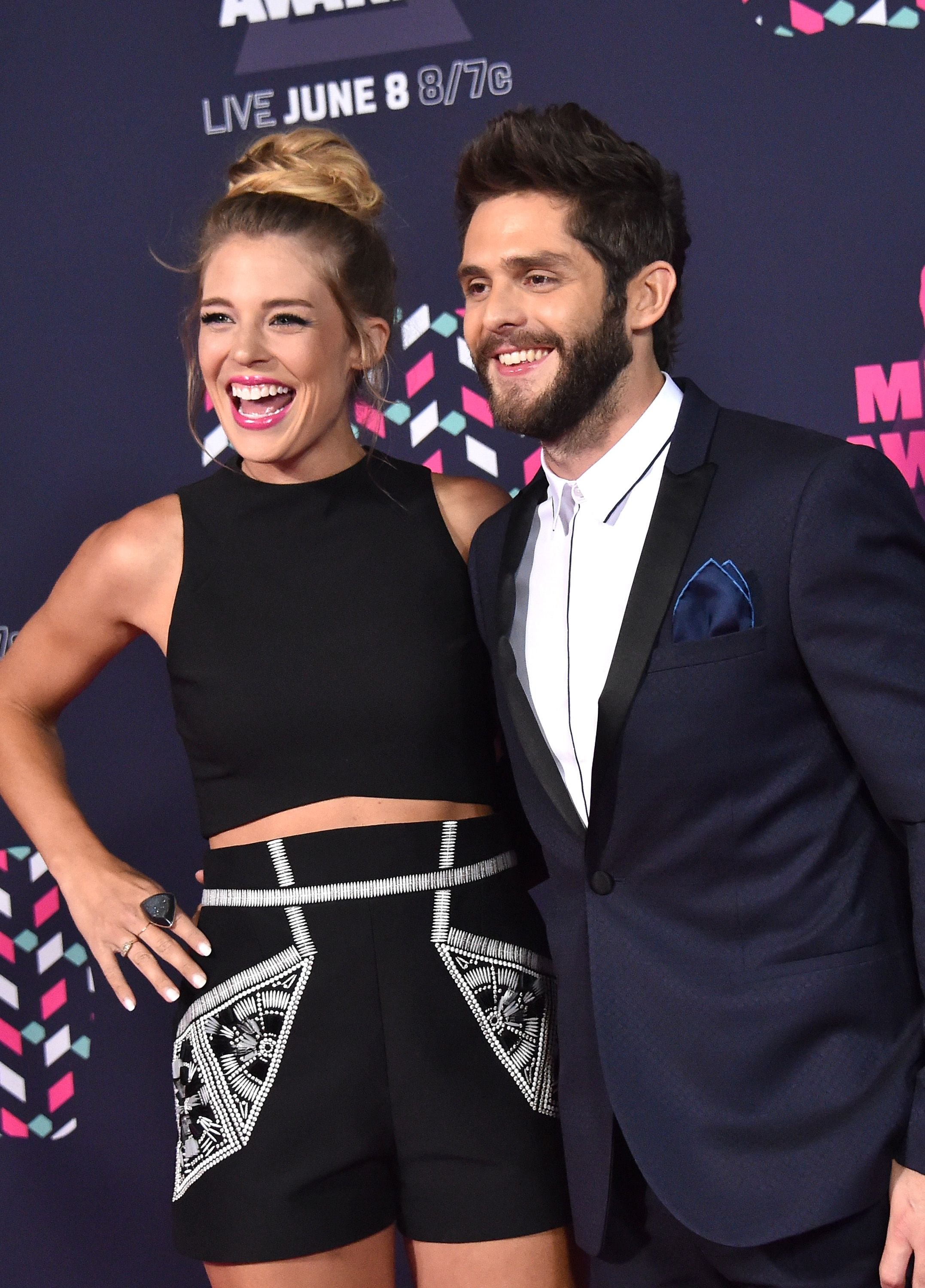 Thomas Rhett and wife Lauren Akins at the CMT Music Awards on June 8, 2016, in Nashville, Tennessee. | Photo: Getty Images
Meanwhile, Akins, who was pregnant with their now 3-year-old Ada James at the time, was visiting Uganda. According to Rhett, Akins once called him at 9 a.m. in Uganda, and he could hear all of her friends in the background.
Lauren was then seven months pregnant and throwing up in a bathroom in Uganda. Rhett added: "That was when Lauren was like, 'We are living two completely separate lives right now.'"
The couple has known each other since they were first graders in Valdosta, Georgia.
That moment led to realizations for both of them. Rhett was struck by the fact that his wife was alone while he was living his usual life. He said it was a humbling experience for him.
That part of their relationship was hard for them, the "Get Me Some of That" singer admitted. He added: "Kind of getting over that and going through some therapy, especially over that one night."
Rhett, who also shares 6-month-old daughter Lennon Love with Akins, went on to say that he hopes their love story will help inspire other couples. They have overcome trials that most other couples also experience.
A month ago, Akins discussed seeking marriage counseling with the singer to keep their relationship intact. She told PEOPLE that it continues to help them to this day.
The couple believes that counseling is crucial to a marriage with all the inevitable challenges that come along the way. Because of it, Akins said, she learned more about herself and her husband.
The couple has known each other since they were first graders in Valdosta, Georgia. At 13, they attended church camp together.
They started dating at 15, but their relationship did not work at the time. In an interview, Rhett said that he and Akins remained "best friends" after they stopped dating.
Eventually, they formed serious relationships with other people in their late teens. Rhett revealed in an interview that he almost married someone else, and Akins did, as well.
Luckily, Akins' father intervened. He called Rhett, demanding that he confess his true feelings for his daughter. He even threatened to tell her himself if Rhett refused to.
Akins later decided to take a break from her relationship at the time, and that was when Rhett saw his chance. He went to her sister's graduation party in 2011 and confessed his feelings for Akins.
In October 2012, at age 22, Rhett and Akins exchange their wedding vows in Nashville. The couple had their honeymoon in Oahu.
Please fill in your e-mail so we can share with you our top stories!