Inside Thomas Rhett and Lauren Akins' Beautiful Love Story
Country musician Thomas Rhett knew his wife when they were just children. They remained best friends for a while until their love for each other blossomed.
Thomas Rhett and his wife, Lauren Akins initially met in kindergarten. They were in the same class at Goodpasture Christian School in Madison, Tennessee.
The duo started knowing each other in the first grade. At the time, the two children both lived in Valdosta, Georgia.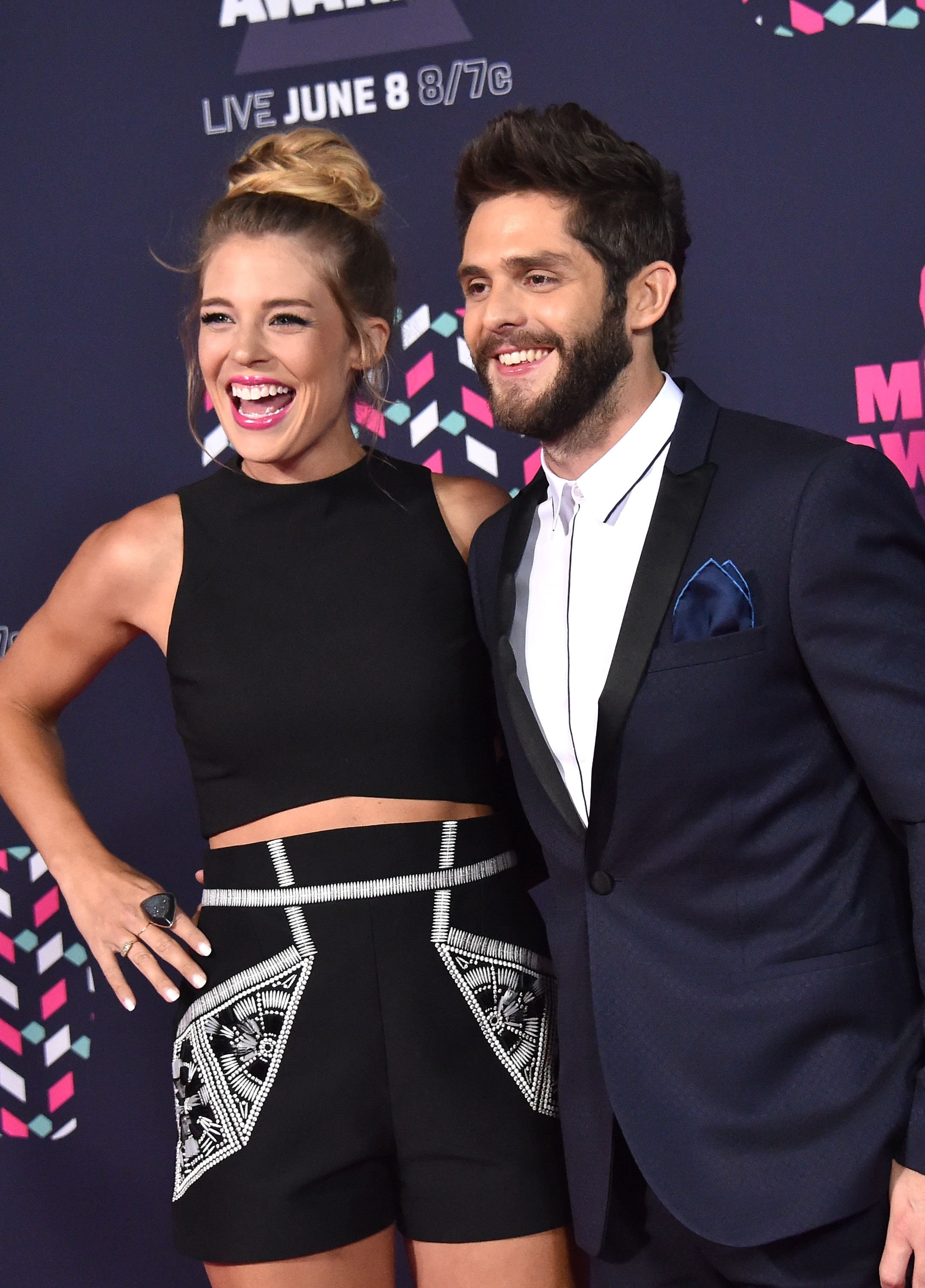 GIVING DATING A TRY
Years later, when they were both 13, they attended a church camp. Two years later in the 10th grade, the pair gave the dating thing a shot but it didn't work out between them after only six months.
Knowing they had something special, so Akins opted to be "best friends." While they were besties, they both ended up getting into serious five-year-long relationships with other people when they were in their late teens.
ALMOST GETTING MARRIED
In a previous interview with "CBS This Morning," Rhett confessed that they both almost married the people they were dating when they were in college. However, Akins' father intervened when he called him demanding he confesses his true feelings for his daughter.
Akins' father even threatened to tell her himself if Rhett refused to. She called off her relationship and that's when the future country singer saw his opportunity when attended her sister's graduation party in 2011 and confessed his feelings for her.
HOW THEY HOOKED UP
Rhett revealed: "We kissed, and that was it." He explained how they only dated for around six months before getting engaged in December 2011.
The singer proposed over dinner at her favorite Nashville restaurant, Giovanni. In October 2012, at age 22, the couple got married in Nashville and they had their honeymoon in Oahu.
THEIR FIRST TWO CHILDREN
In May 2017, the couple expanded their family with their first daughter, Willa Gray, who was adopted from Uganda. On August 12, 2017, Akins gave birth to their second daughter, Ada James.
A SONG ABOUT HIS FAMILY
Rhett released an album named, "Life Changes," which featured a title track that was about his family. The hit song, "Marry Me," was based on his marriage.
THEIR THIRD CHILD
Taking to Instagram in July 2019, Akins shared how they were expecting another baby girl. Baby Lennon Love, was welcomed to the family in February 2020.
A SONG ABOUT AKINS
Rhett tends to write songs about his family and the song "Die a Happy Man," also happens to be about his wife. Akins is a wife, a mother, and a philanthropist who also has a nursing degree.