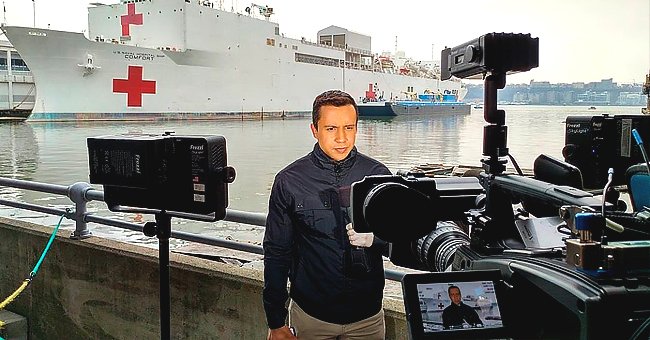 instagram.com/bllenas
Fox News' Bryan Llenas Reflects on Illness of Close Ones & Wedding Postponement Amid Pandemic
In a recent interview, Bryan Llenas, a national correspondent for Fox News, opened up about the death and illness of his loved ones due to COVID-19. This deadly disease was also the reason why his upcoming wedding was postponed.
The novel coronavirus disease killed Bryan Llenas's great-aunt and sickened his beloved grandmother. During an April segment on Fox News, he became emotional as he spoke about attempting to get help for his grandma.
"Once you start having family members get sick, it really starts to hit home," he told PEOPLE. "It's hard not to panic. It's hard not to feel hopeless — and helpless."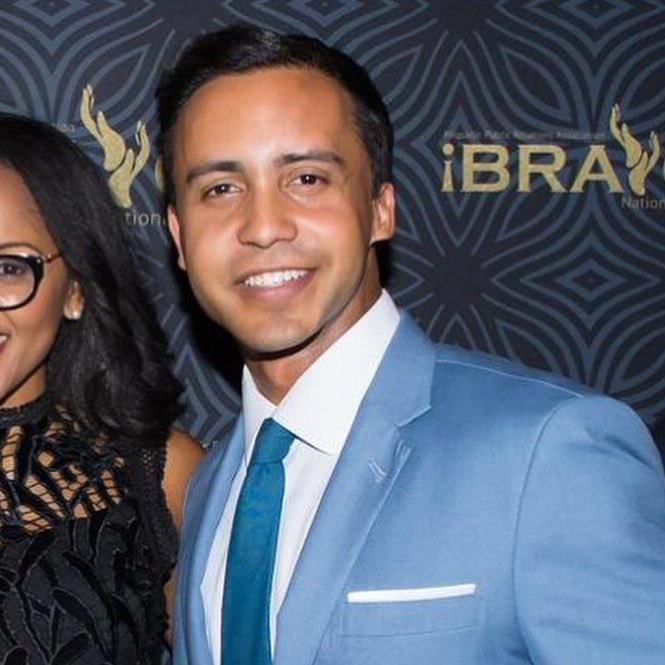 Bryan Llenas at the Bravo! National Awards in May 2019. | Photo: Adegroff/CC BY-SA
During the interview, Llenas also shared about his younger sister, Raquel, who gave birth in July. Sadly, he could not be with her due to the pandemic. That moment was heartbreaking for him, he said.
But with a flourishing journalism career, Llenas still has plenty of things to be grateful for. For some people, it is interesting to note that Llenas, who is Dominican and gay, works for a major news network generally well known for its conservative commentators.
Llenas' career with Fox began in 2009 with an internship at the Fox News Channel University in New York.
According to Llenas, people that look like him are underrepresented in news. He added that he is completely mindful of how significant it is for individuals who look like the rest of society to be on the news every day.
"I have a responsibility to open the doors to other people in my community," Llenas continued, adding that being true to his identity is a responsibility he is taking seriously.
The 32-year-old journalist is currently in a relationship with Kyle Reinneck, 33. Early in the pandemic, Reinneck left for Illinois for two weeks to reduce the chances of Llenas, who spends several hours in the field, getting him sick.
Llenas first met Reinneck, a senior global brand manager for VOSS, through a mutual friend on social media in 2017. They immediately liked each other.
Less than two weeks after first being associated, they decided to meet in person. Their first meeting took place at Love Field, the airport in Dallas.
In October 2019, Llenas proposed as they hiked up to Machu Picchu in the mountains of Peru. Unfortunately, the couple decided to postpone their wedding, like so much else, due to the pandemic.
Llenas' career with Fox began in 2009 with an internship at the Fox News Channel University in New York. On his first day working with broadcast journalist Shepard Smith, King of Pop Michael Jackson passed away from sudden cardiac arrest.
Llenas ended up working an 18-hour-long shift. He ran scripts to Smith, cut video, and did anything the program required him to do to cover the story.
In 2009, Fox offered Llenas a multimedia journalist position for a new website concept called FoxNewsLatino.com. In 2010, he began working for the site, which became a steppingstone for him for bigger opportunities.
At the time, he already graduated from the School of Communication with a bachelor's degree in broadcast journalism and political science. In 2013, Llenas' first opportunity to shine on camera came during the new pope's inauguration.
Two years later, he decided to come out to his family. Meanwhile, like Llenas, many viewers also admire journalist and national security correspondent for Fox News Jennifer Griffin, who is a proud mother of three children and a doting wife to fellow journalist Greg Myre.
Please fill in your e-mail so we can share with you our top stories!