Denise Richards Celebrates 2nd Year Anniversary With Aaron Phypers Amid News of RHOBH Exit
Denise Richards made sure to make it back home to her husband Aaron Phypers to celebrate their wedding anniversary before paying him a heartfelt and loving tribute on social media.
The mom of three had been in Spain filming her new movie "Glow and Darkness," and she took the long road home to be with her husband Aaron Phypers on the wedding anniversary.
Denise Richards recently pulled out of starring in "The Real Housewives of Beverly Hills" as well, and she's been missing her family while filming in the foreign country.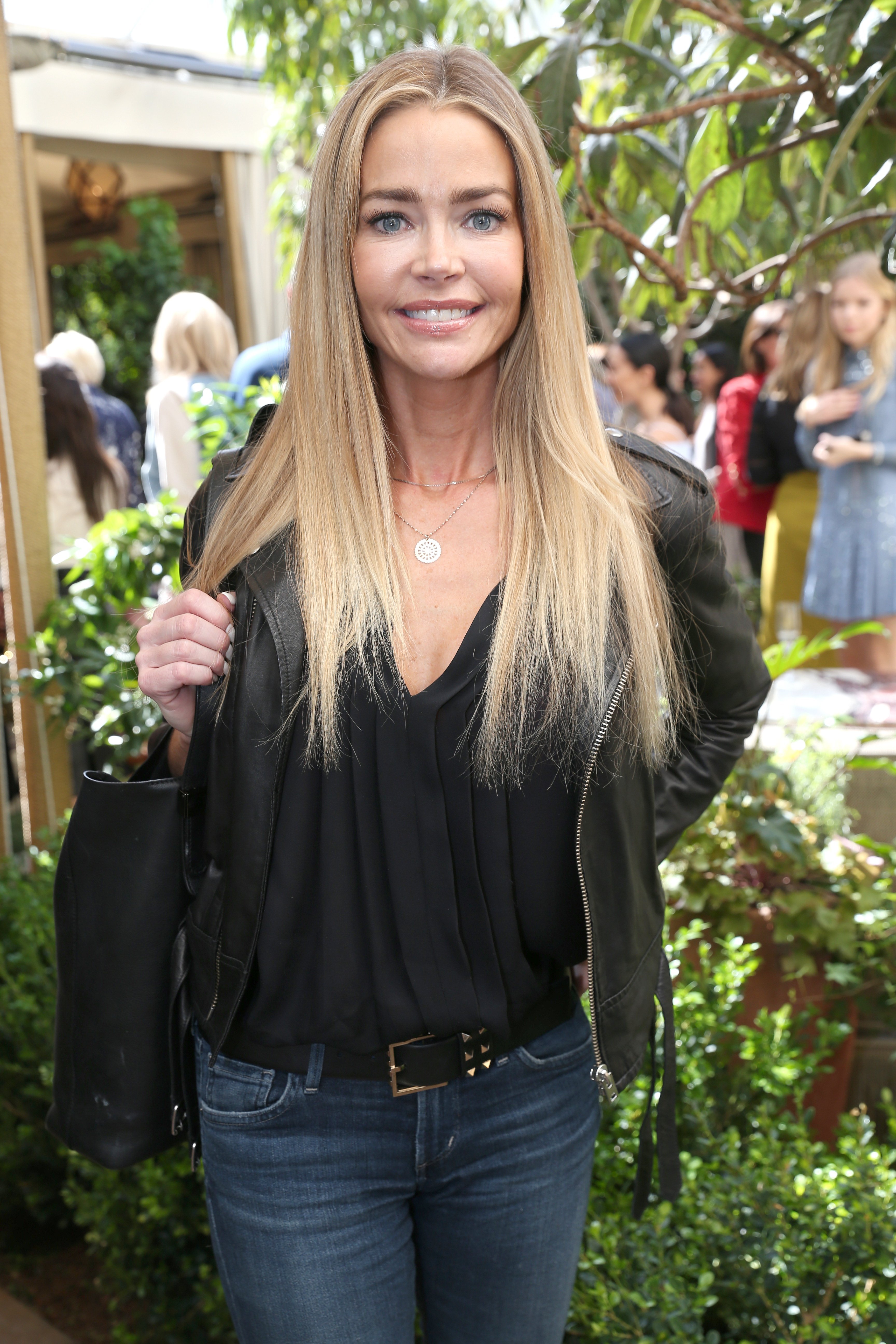 HOME IN TIME TO CELEBRATE
The actress couldn't wait to get back home to Phypers and her three daughters, Sami, Lola, and Eloise, and she posted an update on her progress along the way. Alongside a picture of Richards staring at the camera from behind a face mask, she wrote:
"Making my way back home. Miss my family so much. And today is hubby & I 2 year anniversary.. ❤️."
THEIR UNUSUAL WEDDING
The couple's entire wedding was put together in a matter of days with the help of celebrity planner Mindy Weiss. While the event got filmed for her Bravo reality show, she went with a non-traditional look courtesy of designer Mark Zunino. 
Richards walked down the aisle to the Metallica classic "Nothing Else Matters" during an outdoor ceremony in Malibu, California wearing a short lace romper with a detachable tulle skirt in front of their family and friends.
ANNIVERSARY TRIBUTE
Overcome with gratitude for the man her mother brought into her life, she can't imagine going through it with anyone but Phypers. Sharing the love she feels for him, Richards posted a slideshow of images taken on their wedding day and wrote:
"So blessed & grateful to have you as my soul mate, twin flame, partner in crime, confidant, best friend, lover, best daddy to Eloise, & our menagerie of beautiful furry misfits."
THE 'RHOBH' EXIT
Richards and Phypers celebrating their second wedding anniversary came shortly after news broke that the 49-year-old actress is leaving the reality show "The Real Housewives of Beverly Hills."
Season 10 of the reality show saw Richards clash with her co-stars throughout the season, especially after they brought up the subject of having threesomes during a social gathering at her house in front of her daughters. 
From her previous and first marriage to Charlie Sheen in 2002, Denise Richards had her first two daughters Lola and Sam. Sheen and Richards divorced in 2006, and she then adopted Eloise in 2011.
Eloise suffers from a developmental disorder referred to Monosomy 8p, a deletion in chromosome 8, and at nine years old, she managed to say "dad" for the first time.