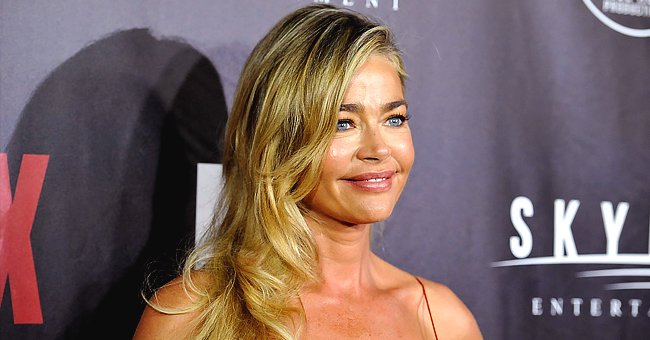 Getty Images
Denise Richards' 9-Year-Old Daughter Said 'Dad' for First Time Just Ahead of Father's Day

The "Real Housewives of Beverly Hills" star Denise Richards had much more to celebrate on Sunday than Father's Day, and she made sure to give her "beautiful" husband Aaron Phypers a special shout-out as well.
On Father's Day, the 49-year-old actress celebrated the father figures in her life. While she called her own father "the best dad ever," Richards made sure to include her husband, Aaron Phypers, in the post as well.
THE BLENDED FAMILY
With Phypers, the actress walked down the aisle for a second time. Back in 2002, Richards married the actor Charlie Sheen, and the couple welcomed their daughters, Sam, now 16, and Lola, now 15, before they divorced in 2006.
In 2011 Richards adopted her daughter Eloise - and it's one of her recent achievements that is partially responsible for the mom of three's unbridled joy this Father's Day, as she wrote:
"I love you so much. And the greatest gift Eloise being able to say 'dad' for the first time a month ago."
ELOISE'S CONDITION
Even though Richards can't imagine a better father for her children than Phypers, their daughter's milestone meant the world.
Eloise suffers from a rare chromosomal disorder referred to as a deletion in chromosome 8, Monosomy 8p, and it presents with a variety of developmental challenges.
In 2019, Richards opened up about her daughter's condition, and how it has affected her ability to develop and function normally for her age, as she said:
"She wasn't able to sit up on her own for a very long time, and she didn't start walking until she was 2, and that was with physical therapy."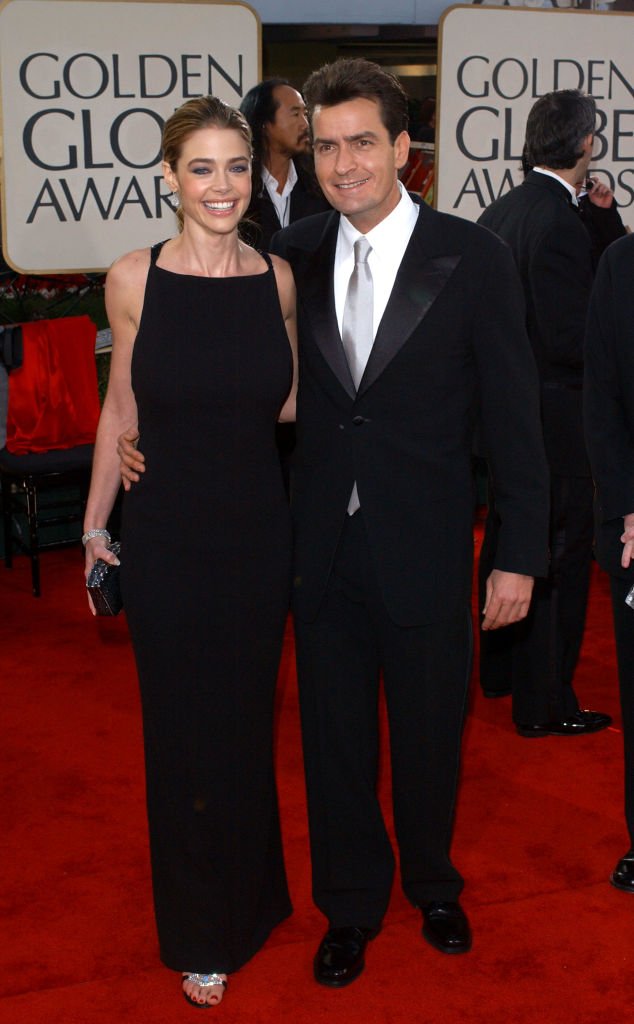 Charlie Sheen and Denise Richards attend the 59th Annual Golden Globe Awards on January 20, 2002, in Beverly Hills, CA. | Source: Getty Images.
WHY SAYING 'DAD' IS A BIG DEAL
Eloise knows only a "handful of words," so her being able to say "dad" is a huge deal. According to Richards, her daughter's emotional understanding sometimes varies as well. At times she's "emotionally 3 years old," where other times, Eloise appears to have "her age in understanding."
Because it's a rare condition, Richards said that it's a learning curve for her and the doctors as they don't have a "road map for her particular case."
The map Richards has for co-parenting seemingly has her going in the right direction as she previously said that communication between said parties is "great," even though her relationship with Sheen soured after the divorce.
ALL GROWN UP
Eloise is by far the youngest of Denise Richards's three children at the age of seven, but Sam and Lola are smack in the middle of their teens and taking after their parents more every day.
Last Christmas, Richards managed to get her whole family together for their Christmas card, and the smiling happy faces showed off the striking family resemblance.
Please fill in your e-mail so we can share with you our top stories!