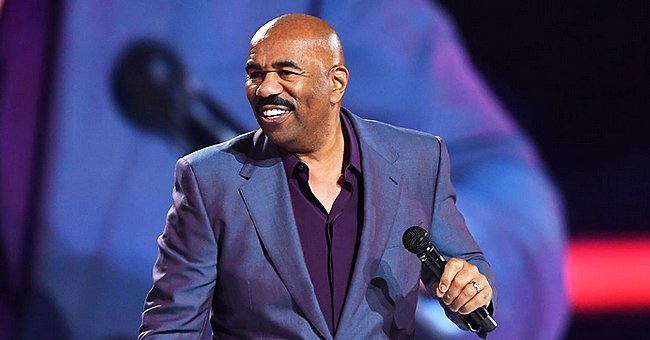 Getty Images
Steve Harvey Poses in a Cool Suit Backstage on the Set of 'Family Feud' Season 22
Show host Steve Harvey looked dashing in a cool beige-colored suit in recent snaps of him dancing backstage on the set of the 22nd season of "Family Feud."
Show host Steve Harvey recently shared an Instagram post showing his fans how he gets down to jam at the backstage of the set of "Family Feud." Captioning his dashing photos, Harvey wrote:
"Jamming to my man Stevie wonder backstage of Family Feud season 22.[sic]"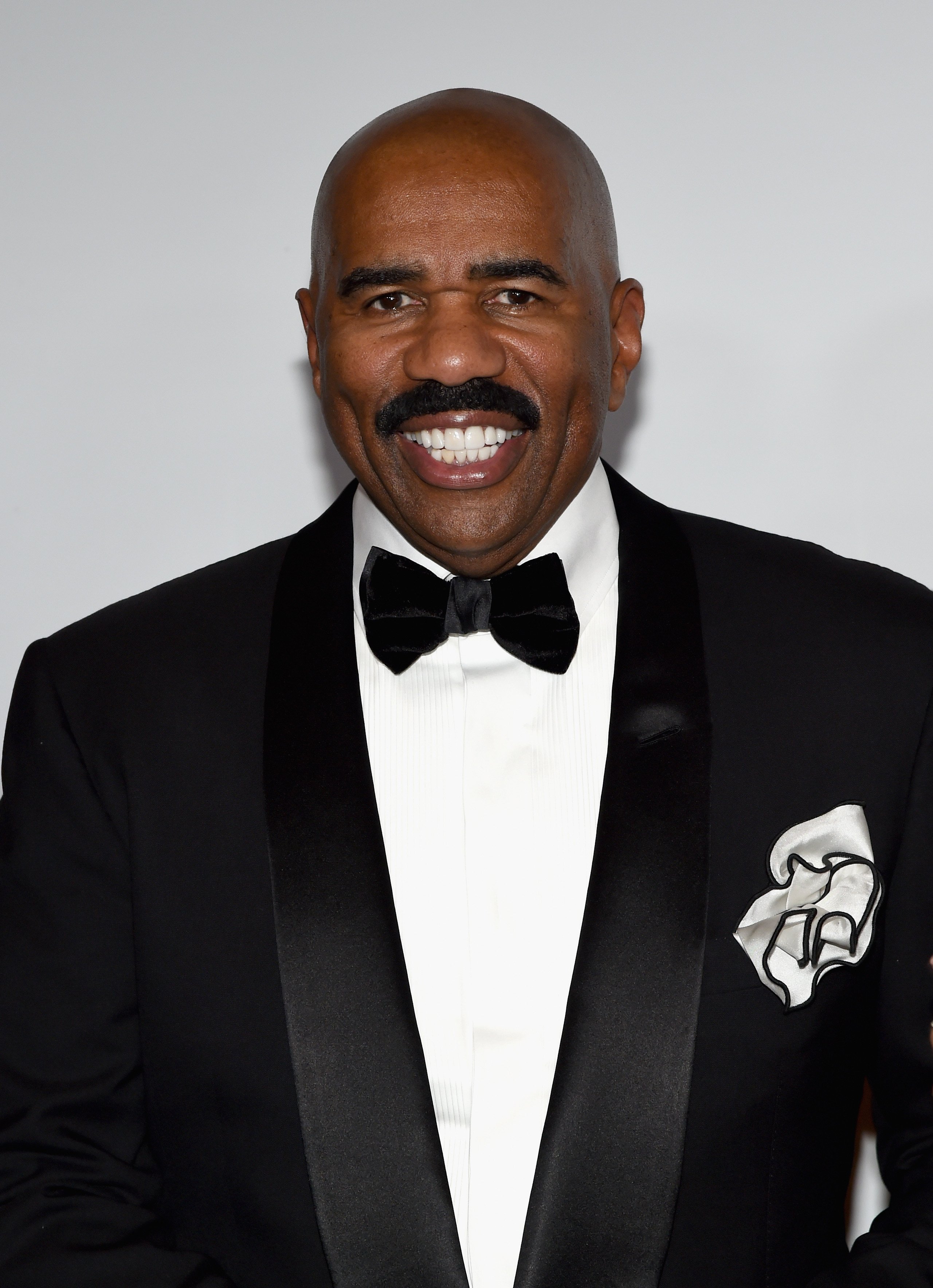 Steve Harvey attends the 2015 Miss Universe Pageant at Planet Hollywood Resort & Casino on December 20, 2015 in Las Vegas, Nevada. | Photo: Getty Images
As though the thought of one iconic Harvey dancing to the music of another iconic Steve was not enough, the show host made sure to don a smashing beige-colored suit that immediately caught attention.
In the first slide, Harvey struck a serious pose with his legs spread apart and hands crossed at the fingers as he stared off into the distance with a cigar in his mouth.
The second photo caught him mid-groove, clearly dancing as he stated to a song he enjoyed very much. It did not take long for Harvey's fans to leave comments, complimenting his effortless style.
Although the current pandemic has caused several aspects of the media to shut down, Harvey has joined the quickly-growing list of television show hosts who have not let anything come in their way.
In August, it was revealed that Harvey was ready to get back to filming "Family Feud," a well-loved show that he has been hosting since 2010.
He would be hosting from his home, but this time, there was a twist to it — Harvey would have his audience right there with him. He explained how in an ET exclusive:
"I found a way to bring the audience into my home because I couldn't do this without an audience. They can comment, talk, I can hear them laughing…"
The long-time show host explained that his team had set up a pretty great feature to the at-home filming: a giant screen through which about 50 audience members would tune in via Zoom and it would be just like the old times.
His on-site staff and crew members, on the other hand, needed all the precautions and health guidelines to continue the excellent work.
To keep the show running, the on-site production crew all got COVID-19 tests every week and followed the other protocols to ensure that they all stayed safe and healthy.
This West Virginia-born comedian has been around and entertaining fans since the early '90s when he got his big break with "Showtime At The Apollo."
Fans may be shocked to find out that Steve Harvey is not exactly his real name (Broderick Harvey is), but they will always love Harvey and what he does. It does not also hurt that his sense of style is as fabulous as it gets.
Please fill in your e-mail so we can share with you our top stories!