Best Essential Oils: How to Choose the Proper One and Use the Power of Nature
In recent years, the popularity of aromatherapy has significantly increased, especially after celebrities like "Grey's Anatomy" star Ellen Pompeo and "Sister, Sister" actress Tamera Mowry admitted that essential oils were included in their routines.
As Elizabeth Ko, medical director of the UCLA Health Integrative Medicine Collaborative, explained, essential oils carry the "essence" of the plant, and our smell receptors quickly absorb it.
[Orange oil] is one of Ellen Pompeo's favorites.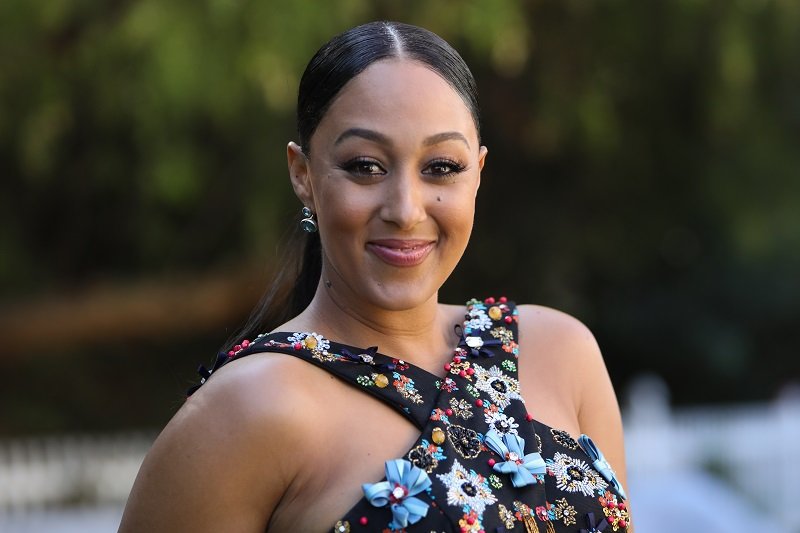 AROMATHERAPY AND ESSENTIAL OILS
Depending on the plant you're using, the effect is different. Most commonly, they range from having anxiolytic or anti-inflammatory properties to boosting your energy and preventing acne.
It is worth noting that the best way to use essential oils is with a diffuser, which is a device that you have to fill with water and add a couple of drops of your favorite essential oil.
Celebrities like Kerry Washington ("Scandal"), Gwyneth Paltrow ("Shakespeare in Love"), and Jenna Dewan ("Soundtrack") have been open about their use of aromatherapy, so after doing our research, we found some of the best essential oils on the market.
CHAMOMILE
This herb has been consumed for hundreds of years by different cultures as a natural remedy for a variety of health conditions, so it was only natural to have it as an essential oil.
Chamomile oil is recommended for people who want to go to sleep without struggling so much, but it is also a good option for sore muscles and to reduce swelling on the skin.
ORANGE
Since orange oils are extracted from sweet oranges, it is one of the most affordable essential oils on the market. If that wasn't enough, it has an anxiolytic effect on people due to its sweet aroma, making it one of the best essential oils for anxiety.
Apart from that, it can also reduce some symptoms of PTSD. It is one of Ellen Pompeo's favorites ("Grey's Anatomy"), so that should give you a good idea of its benefits.
CINNAMON
While cinnamon is commonly used as a spice to give your food that extra touch of quality, it can also be breathed in as an essential oil to boost your focus, as it can impact the area of your brain that governs alertness.
"Soundtrack" star Jenna Dewan confessed that she boosts her immune system by putting Thieves oil, which combines clove, lemon, cinnamon, eucalyptus, and rosemary essential oils, under her tongue.
LAVENDER
Lavender is one of the best essential oils for sleep on the market as investigations have shown that people wake up more refreshed. Apart from that, it is used in dermatology to heal wounds quickly, ease the consequences of insect bites, and reduce redness.
"Sister, Sister" star Tamera Mowry recommends lavender oils to get rid of "a pesky migraine" due to its anxiolytic effect, so this one is a no-brainer.
YLANG YLANG
Due to its sweet floral scent, ylang ylang essential oil is mostly recommended as a soothing option, especially after investigators found that it helped lower people's heart rate and blood pressure.
If that wasn't good enough, this oil is reported to lift people's moods and their self-esteem while also helping with inflammation.
TEA TREE
Also known as melaleuca, tea tree oil has antibacterial and antifungal properties, which is probably why Australian aboriginal people used it for wound healing in the past.
Nowadays, it is mostly recommended to prevent and treat acne and to help with your energy levels, but it can also be used to repel bugs.
ROSE
One of the best smelling essential oils out there is rose oil, which is reported to relieve pain, including the unsettling menstrual cramps. Additionally, it has antibacterial and antifungal properties, which makes it an excellent option to prevent fungal and staph infections.
If you are like Ellen Pompeo and don't like too-flowery scents, you can combine rose oils with "a dash" of vetiver or sandalwood to give it "a little earthiness."
ⓘ The information in this article is not intended or implied to be a substitute for professional medical advice, diagnosis or treatment. All content, including text, and images contained on, or available through this NEWS.AMOMAMA.COM is for general information purposes only. NEWS.AMOMAMA.COM does not take responsibility for any action taken as a result of reading this article. Before undertaking any course of treatment please consult with your healthcare provider.